Mutha Truckers coming to Convoy in the Park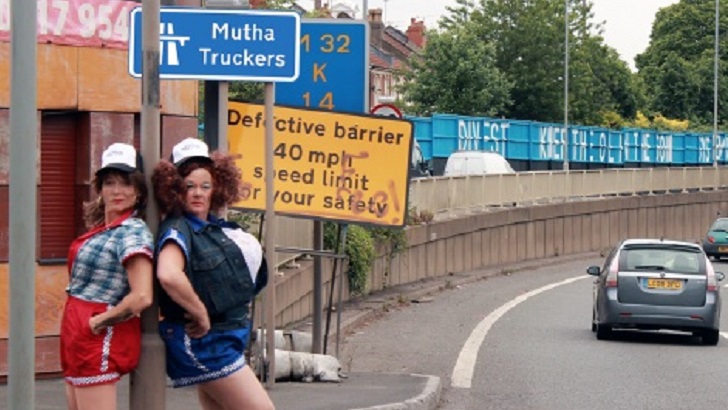 Billed as 'logistics with lipsticks,' heroines of the high road the Mutha Truckers are bringing their own brand of comedy to Convoy in the Park at Donington Park on 22-23 July.
The Mutha Truckers open up the glamorous world of female truck driving in a whirlwind of CB Radio jive, line dancing and rough trucking songs – and the odd bit of knife throwing if someone cuts them up!
While they may be saucy, they remain family friendly and aim to give everyone a good laugh. And they bring their own airhorns…
The Mutha Truckers are one of three acts that will be roaming around the Convoy in the Park site over the weekend, along with Flambe and Dingle Fingle. For more information on them
click here
We hope you enjoyed this article! For more news, views and reviews on all aspects of the truck driver's life subscribe today.