New Volvo's for McBurneys celebrating 50 years in Business – Happy Anniversary from Biglorryblog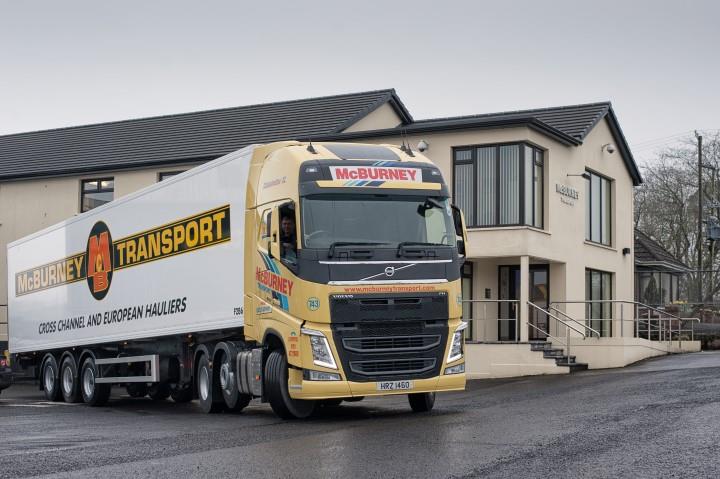 Although the McBurney Group, celebrating 50 years in business, precedes the introduction of Volvo Trucks in Northern Ireland, the Company was one of the first in line to purchase and test the Swedish brand when Dennison Commercials secured the Volvo franchise in 1970. Since then the McBurney organisation has purchased over 1,000 Volvo trucks from Dennison commercials in the last 45 years, making it one of the largest Volvo truck operators on the island of Ireland.
The Company started its Volvo fleet with an F88 290 in 1970, with the Volvo truck line-up progressing through the range to F12 400 models, and with primarily FH12 and FM12 models arriving later. McBurney has always been keen to be one of the first to purchase new vehicle models released by the manufacturers. In October 2009, the Company was the first operator in the whole of the UK & Ireland to take delivery of the brand new flagship Volvo FH16-700. Then again in 2011 also took delivery of one of the first FH16-750 models, followed again by being one of the first to order new model Volvo FHs, in their 2013/14 truck delivery.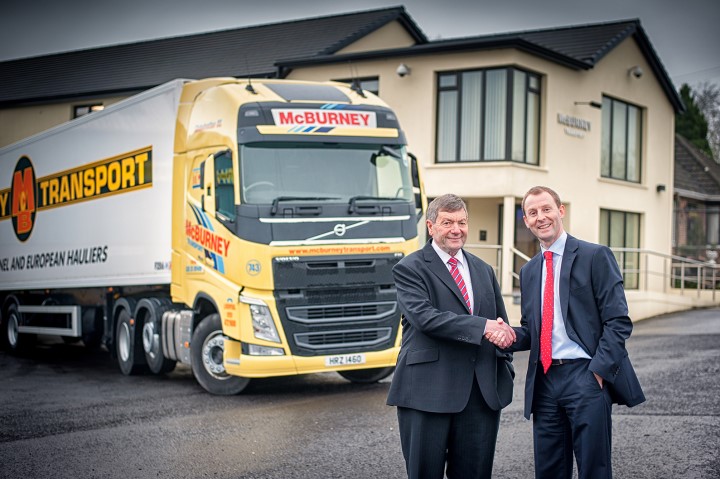 Additionally, McBurney Transport has recently ordered a further 25 Euro-6 Volvo trucks as part of their fleet replacement cycle for 2015, including 15 x FH 500 6×2 Globetrotters and 10 x FM 460 Globetrotter models. True to the McBurney style of embracing industry changes and new technologies, all vehicles have been fitted with emergency braking and lane keeping support, in advance of the General Safety Regulations which come into force in November. Similarly, McBurney Transport was one of the first in the market to recognise the benefits of using Volvo's telematics system, Dynafleet, and still uses this system to improve and manage driver behaviour, vehicle performance and fuel efficiency, as well as taking advantage of the GPS capabilities. All 25 of the new vehicles are specified with Dynafleet.
Norman McBurney, Managing Director explained, "We pride ourselves on our fleet and are constantly updating our vehicles to ensure we have a reliable provision of services for our customers".
We hope you enjoyed this article! For more news, views and reviews on all aspects of the truck driver's life subscribe today.