NEWS: Hackling invests in young drivers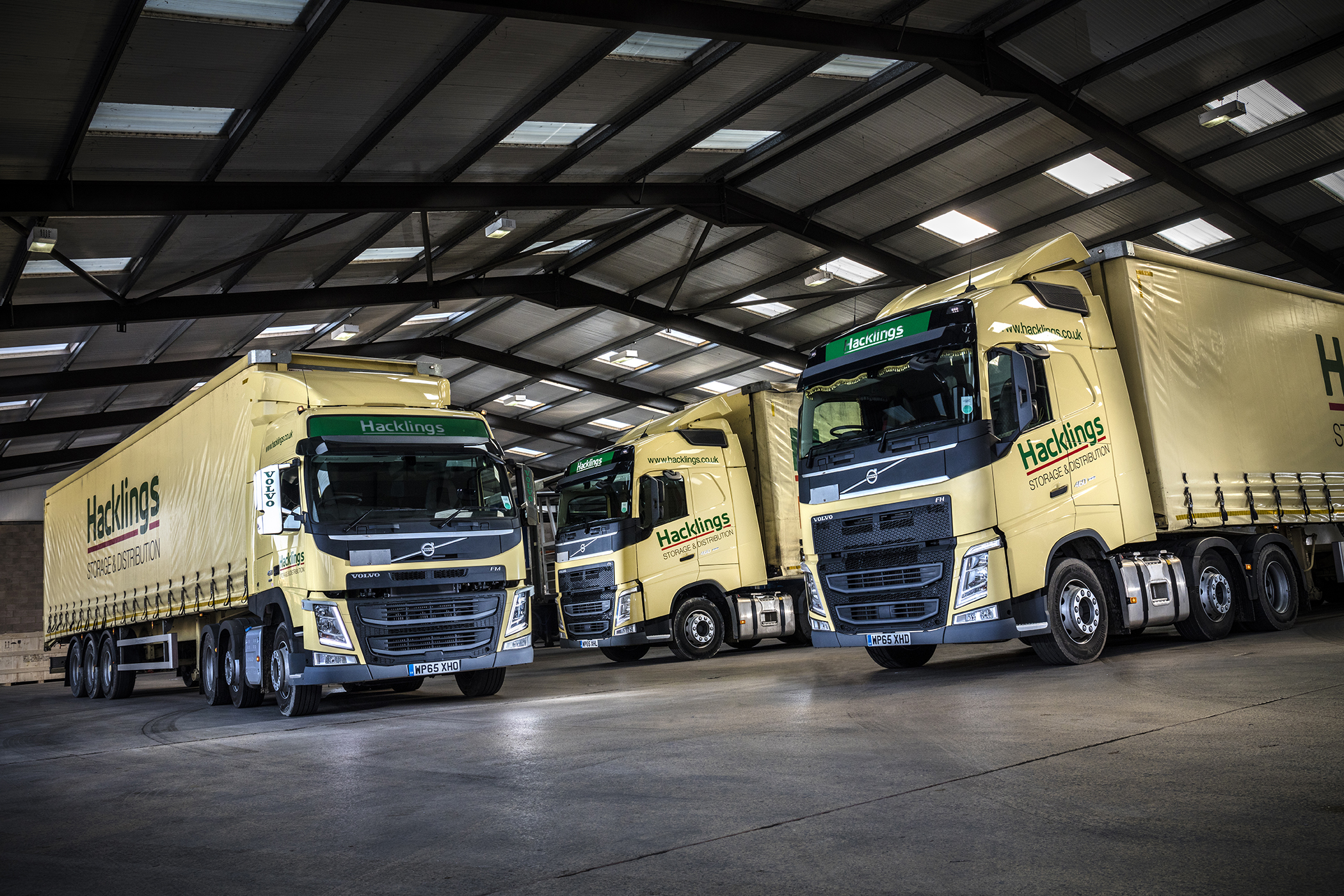 The third generation, family-owned business, whose headquarters are in Bourton-on-the-Water, Gloucestershire, is inspiring a new generation of LGV drivers through its Young Driver Scheme.
John Hackling (Transport) Ltd., have operated Volvo trucks for over thirty years. The current Volvo fleet comprises 25 vehicles, mainly high spec FH-460 tractor units. An order for 10 more trucks was recently placed with the supplying dealer Truck and Bus Wales and West. Asked why the company continues to operate Volvo trucks, John Hackling (Transport) Ltd., Operations Director Kevin Field replies: "Volvo is a respected brand and its reputation for safety is an important consideration as is driver acceptance and fuel economy."
Describing the reason for the introduction of the Young Driver Scheme, John Hackling (Transport) Ltd., Operations Director Kevin Field explained that the introduction of the Driver CPC presented the company with an opportunity to develop a new generation of drivers: "We welcomed the Driver CPC as the chance to invest in the professionalism of our drivers. However, we had neglected our drivers' age profile, so we needed to find a way to attract and retain young drivers."
The company decided to tap into the local market to within a radius of around 10 to 12 miles of Bourton-on-the–Water, for potential drivers.
Kevin Field reports that insurance issues have been successfully addressed by working with the insurers to remove, what has traditionally been, a significant stumbling block for hauliers wishing to employ young drivers. The result, says Kevin, is that the company does not pay an additional premium for young drivers.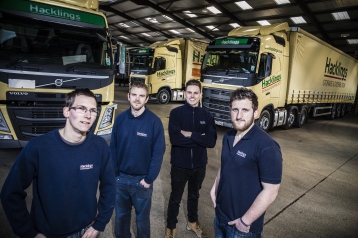 Candidates for the scheme have been attracted to it via a combination of advertising and word of mouth contact in the community in the local area. So far, the scheme has attracted 26 entrants and only 4 have left – a retention rate of around 85%. The scheme is not age restricted and applications from people in their mid-30s have been received, adds Kevin.
"Truck driving is a lifestyle. Although there is no fixed period for the new drivers to complete their initial training, the process takes about a year," explains Kevin. "We use the services of a training company in Banbury to progress the scheme. At the beginning of the training scheme, they go out for a week with an experienced driver to see what the job is all about. They start by driving a van on multi-drop duties nationwide. A move up to a 7.5-tonner is followed by an 18-tonner, then a 26-tonne Volvo FM rigid. Finally, they get behind the wheel of the 'pride of the fleet', a 44-tonne Volvo FH artic. This way, they get used to working to a schedule. It also helps in building up their confidence in dealing with situations."
"The Young Driver Scheme is not a cheap option. But, it is a cost-effective option long-term. Since its introduction, we have reduced our use of agency drivers by around 80%. Out of 75 drivers employed, we now have 25 young drivers. The young drivers engage very well with the technology, such as Volvo's Dynafleet telematics and we are developing driver behaviour-related incentives," concludes Kevin, adding "With our on-going programme of driver development, we are helping our drivers to get the best out of their truck."
We hope you enjoyed this article! For more news, views and reviews on all aspects of the truck driver's life subscribe today.