Now thats a tidy looking sweeper says Biglorryblog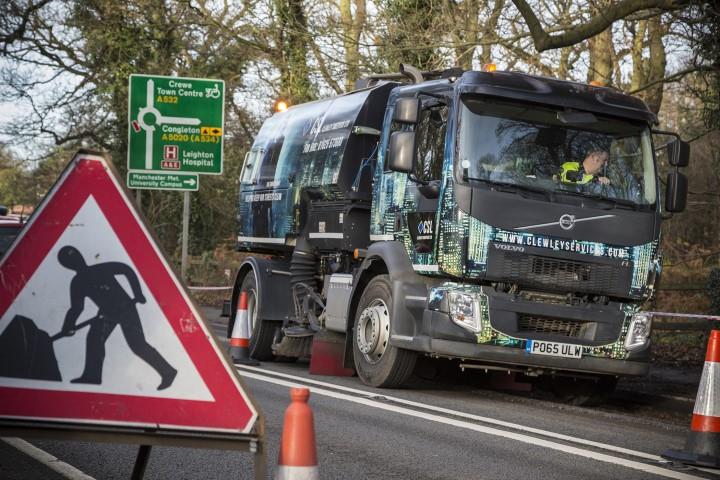 Clewley Sweepers of Macclesfield have taken delivery of a striking Volvo FL 4×2 rigid The 16-tonne GVW truck features a Johnston Sweepers VT651 body and joins a 15-strong fleet at the company. "This truck spends most of its working life with the engine idling," says Managing Director Mark Clewley. "With Euro-6 we have experienced some issues with trucks as a result of extended periods on tick-over, so when it came to selecting this latest addition for our business, we decided to return to our roots and to Volvo and we're delighted with that decision."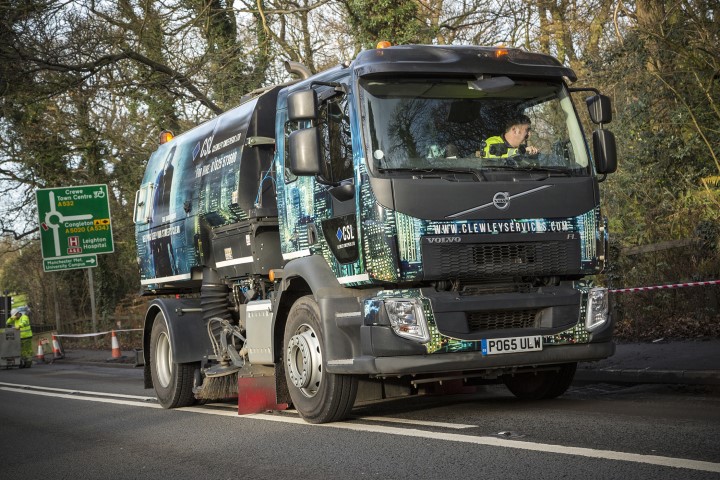 The company's first-ever truck was a Volvo FL6 purchased in 2009 when Clewley Sweepers was started by Mark and family friend Paul Blaylock, who remains as Operations Director to this day. "The Volvo FL6 has been a beautiful wagon," says Mark. "It now has over 440,000kms on the clock, yet it is still out working most days. The experience we've had with it definitely influenced our decision when it came to purchasing the new Volvo FL.
"Our two most experienced drivers are using the new Volvo FL and both say it's so easy to drive and so comfortable, it's like driving a car !" he enthuses. The new Volvo FL with rear leaf suspension and a Comfort cab with single bunk, is powered by a 6-cylinder Volvo D8K engine producing 280hp and up to 1,050Nm of torque, which is transmitted to the road through a 6-speed manual gearbox. "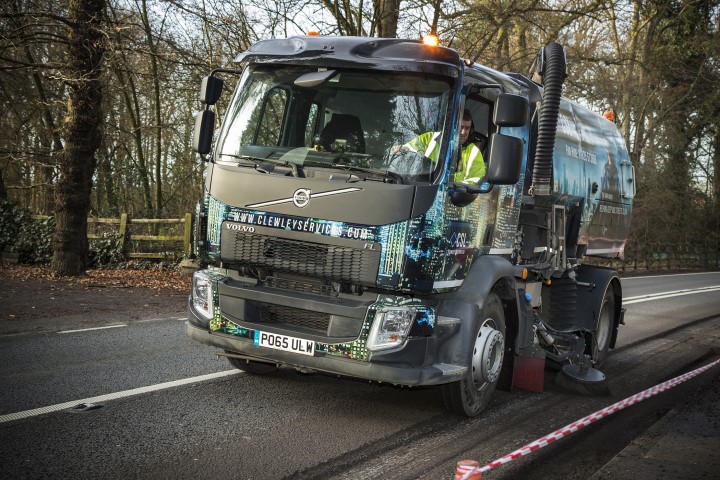 The 22.5" wheel size on the Volvo FL was important to us too as these wheels enable the truck to drop into the cut when a road's being milled without causing damage to the tyres, rims or suspension," says Mark. This is of significant importance to the company as alongside its sweepers, Clewley Sweepers offers customers a milling service with both 350mm and 500mm Wirtgen milling machines. "Small scale milling really complements the sweeper business and enables us to offer a more comprehensive service to our customers," explains Mark.
"The new Volvo FL is out working double-shifts covering 24-hours and 7-days per week," concludes Mark. "Probably 90% of the work it will do is within one hour of our yard, so while mileage is perhaps not a huge consideration, time spent working is and this equates to many hours each day with the engine idling and the truck in first gear. It's a really demanding work cycle, but one that I'm very happy to say the Volvo FL is taking in its stride."
We hope you enjoyed this article! For more news, views and reviews on all aspects of the truck driver's life subscribe today.