Plan for new fuel bunker at 'fechan Truckstop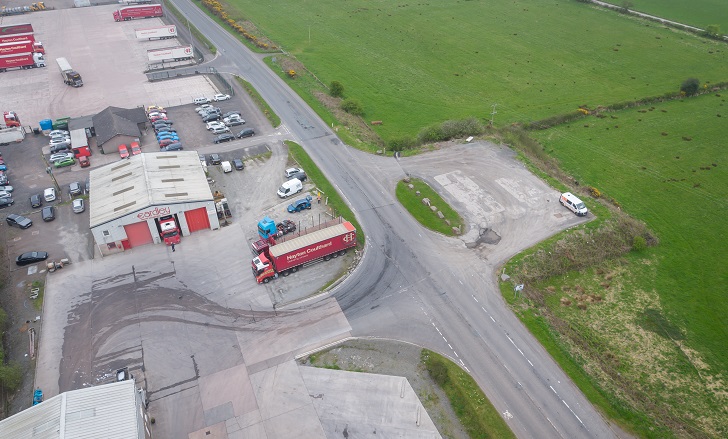 A new HGV refuelling bunker facility is to be developed at the 'fechan Truckstop in Scotland.
The 'fechan Truckstop, owned by Eardley International, is located at Junction 19 of the M74 in Ecclefechan, Lockerbie, and has recently been expanded to provide more overnight parking options for customers.
Independent fuel distributor Certas Energy hopes to open the site in the next few months and the plans follow a similar announcement last month that a new 24-hour HGV refuelling facility will be built at Holyhead Port in North Wales.
The new site will enable drivers to refuel through multi-product dispensers including Road Diesel, Gas Oil and AdBlue and will feature advanced data collection technology, fuel monitoring equipment and filtration systems. It will provide room for up to three HGVs to refuel simultaneously.
Andrew Goodwin, national bunker manager at Certas Energy, said: "We're continuing to expand our bunker network quickly to better service the UK HGV and large vehicle market. Our new refuelling site at The 'fechan Truckstop is another key element of our growth strategy as we'll be ideally placed to service a large portion of Scotland's driver network.
"The location really is very convenient for drivers and is one of the main reasons we chose to invest in the site. Our presence there will enable us to forge stronger relationships with drivers to ensure we continue to understand and service their truck stop needs."
The new bunkering facility will complement the existing facilities at the truckstop, which include a 24hr truck-wash, diner, drivers' rest area, TV room, shower rooms and free WiFi.
Graham Eardley, owner of The 'fechan Truckstop, said: "It's really exciting that a leading brand like Certas Energy has chosen to invest in a refuelling bunker in Ecclefechan.
"Ecclefechan is an incredibly popular Scottish site and has recently undergone an exciting expansion, with more than 40 new overnight parking spaces being added to our already established facility. We're already looking forward to the official launch."
Fuel cards from Certas Energy, UK Fuels and Key Fuels will all be accepted at the site, with Certas Energy card users receiving a 1ppl discount on all diesel purchases.
We hope you enjoyed this article! For more news, views and reviews on all aspects of the truck driver's life subscribe today.