Planned Ultra Low Emission Zone for London set to hit hauliers financially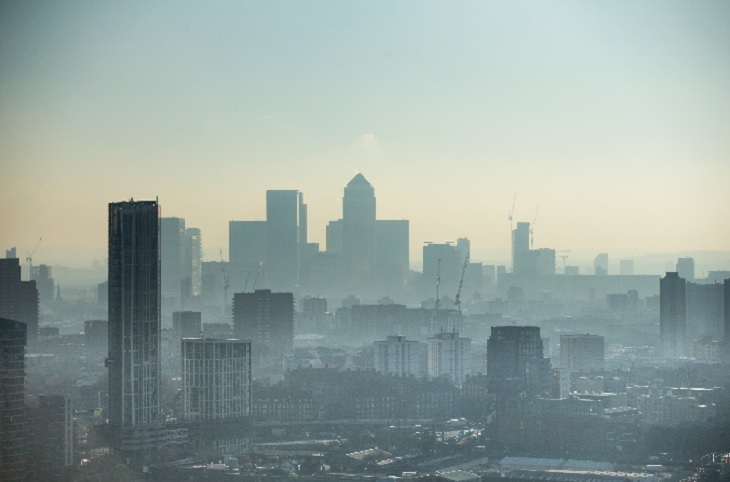 London mayor Sadiq Khan has outlined plans for an Ultra Low Emission Zone (ULEZ) to be introduced into central London in 2019, which would see HGVs that do not meet Euro 6 emission standards charged £100 per day to enter the capital.
Khan is also proposing to expand the ULEZ across Greater London for heavy diesel vehicles, including buses, coaches and lorries, in 2020, and up to the North and South Circular roads for cars and vans in 2021.
The proposals are part of the Mayor's plans to protect Londoners from the adverse impact that air pollution can have on health.
The Mayor has already confirmed the £10 T-Charge, which will start in October this year. Under Khan's proposals, this will be replaced with the ULEZ in central London from 8 April 2019, and will cover the same area as the existing congestion charging zone.
Petrol vehicles that don't meet Euro 4 standards and diesel vehicles that do not meet Euro 6 standards will have to pay a ULEZ daily fee – £12.50 for cars, vans and motorbikes; £100 for buses, coaches and HGVs – to drive in the zone at all times.
The ULEZ will apply to all vehicle types, except black taxis. It is estimated that introducing ULEZ in central London will nearly halve road transport NOx emissions in 2020.
These plans are now out for public consultation, which will end on 25 June. Following this, Khan wants to start consulting on actions that go even further. This would include expanding the ULEZ across a larger area, to cover nearly all of Greater London. This expanded zone would apply to heavy diesel vehicles such as buses, coaches and lorries and would be implemented in 2020.
The Mayor also wants to consult Londoners on extending the ULEZ area applying to light vehicles, such as cars, vans, minibuses and motorcycles up to the North/South Circular road. This would be implemented in 2021.
These timescales would provide Londoners, motorists coming into the capital from elsewhere and businesses that would be affected sufficient time to prepare for these new standards. They also reflect the minimum amount of time needed for Transport for London to consult on and implement such technically complex schemes over such large parts of London.
"Today [4 April] I'm announcing bold proposals which are critically needed to safeguard Londoners from our air quality health crisis," said Khan.
"I am introducing a new T-Charge this October and subject to consultation, I want to introduce the Ultra Low Emission Zone in central London in April 2019. This alone will mean the capital has the toughest emission standard of any world city.
"Now I urge the Government to step up and match my ambition to transform the appalling air we breathe. Ministers need to deliver a national vehicle scrappage fund, reform fiscal incentives like vehicle excise duty and pass a powerful new Clean Air Act to Act end the toxic smog in London once and for all."
The Road Haulage Association (RHA) has reacted with concern to the Mayor's plans. "Of course we all want a cleaner London," said RHA chief executive Richard Burnett. "But don't let the Mayor's quest for clean air turn the nation's capital into a ghost town.
"The thousands of restaurants, shops and tourist attractions that make London one of the world's major tourist centres are massively reliant on an efficient delivery network. That must not be jeopardised."
Burnett added that Euro-6 engine technology is, in effect, a clean air plant – the air that emerges from the exhaust is actually cleaner than the air that goes in. "The majority of hauliers entering the Capital on a regular basis are already using trucks that meet the Euro 6 standard – but many are not. They will be facing an additional £24K per year in fines. Many will be forced out of business while others will have no alternative but to pass the additional cost on to their customers. The knock-on effect will be an increase in prices for consumers, including the millions of tourists that come to London each year."
The RHA will push for the early implementation of a scrappage scheme as an incentive to those hauliers using pre-Euro6 trucks to buy the cleaner vehicles. "The road freight industry is responsible for the movement of 85% of everything consumed in the UK – yet once again we are the ones getting penalised for doing a crucial job; keeping the economy – especially the economy of London moving. To impose a £100 fine on those operators who simply cannot afford the new, cleaner engines will see jobs lost and hauliers put out of business."
Picture: Geoff Robinson Photography/REX/Shutterstock
We hope you enjoyed this article! For more news, views and reviews on all aspects of the truck driver's life subscribe today.