Racing timetable announced for Convoy in the Park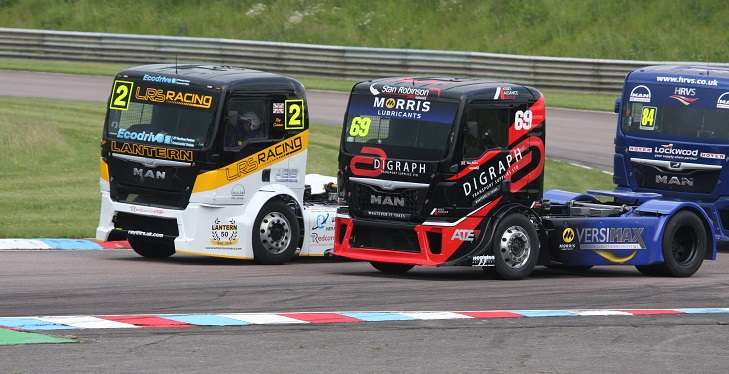 Two days of racing have been announced for Convoy in the Park, including nine British Truck Racing Championship (BTRC) races and a full line-up of support races at Donington Park on July 22-23.
There will be 27 races in all across the two days, preceded by seven qualifying sessions – one each for the two divisions of the BTRC and five for the support races.
On Saturday 22 July, there will be four truck races – two in each division – then on Sunday, there will be three Division 1 races and two in Division 2.
In-between the truck racing action there will be another 18 races, covering a variety of categories, including the Legends Championship, Pickup Truck Championship, Michelin Clio Cup, Mighty Mini Championship, MGOC Championship, Luna Logistics Classic Formula Ford Championship and the CNC Heads Sports and Saloons.
Convoy in the Park marks the half-way point of the BTRC season, and the action has been close all year, with just a few points separating the drivers at the top of the standings in both divisions.
The racing forms the centrepiece of Convoy in the Park, but there will also be plenty of action off the track across the two days, including live music, a truck show and exhibition, stunts, eating competitions, a kid's zone and much more.
To view the full timetable, click here.
For more information on Convoy in the Park, go to www.convoyinthepark.com
We hope you enjoyed this article! For more news, views and reviews on all aspects of the truck driver's life subscribe today.