Rear View Mirror Part 2: More great nostalgic photos from the Truck & Driver and Commercial Motor Archive for you to enjoy!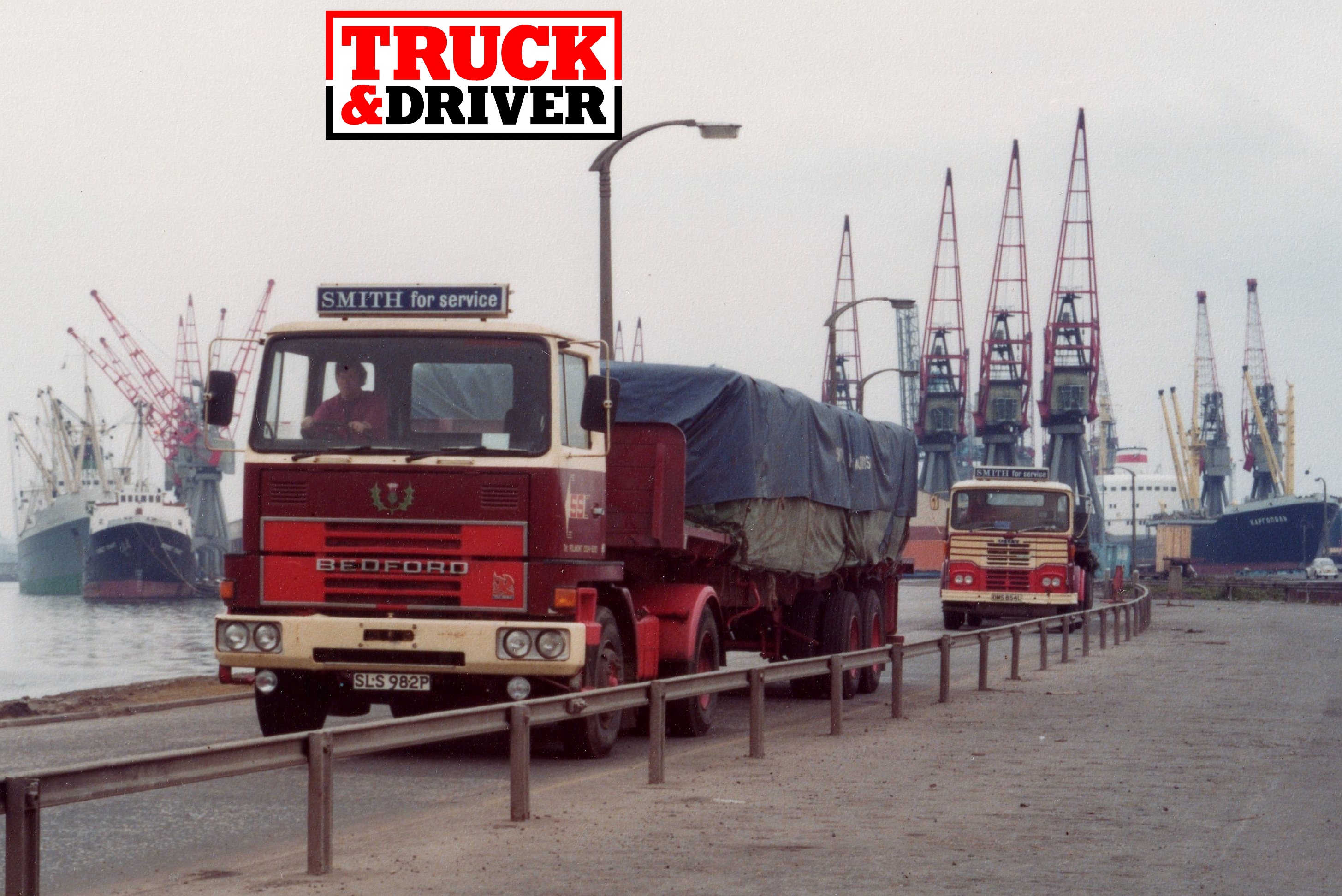 Welcome back to the second installment of our delve into the digital archive. Here's another random selection of photographs from 70s classics to much more recent modern trucks. Anything you can tell us about the photo's please let us know. Our featured image is a Smith's of Maddison Bedford TM, followed by a Guy Warrior. Is it at Grangemouth docks? Let's check out the rest…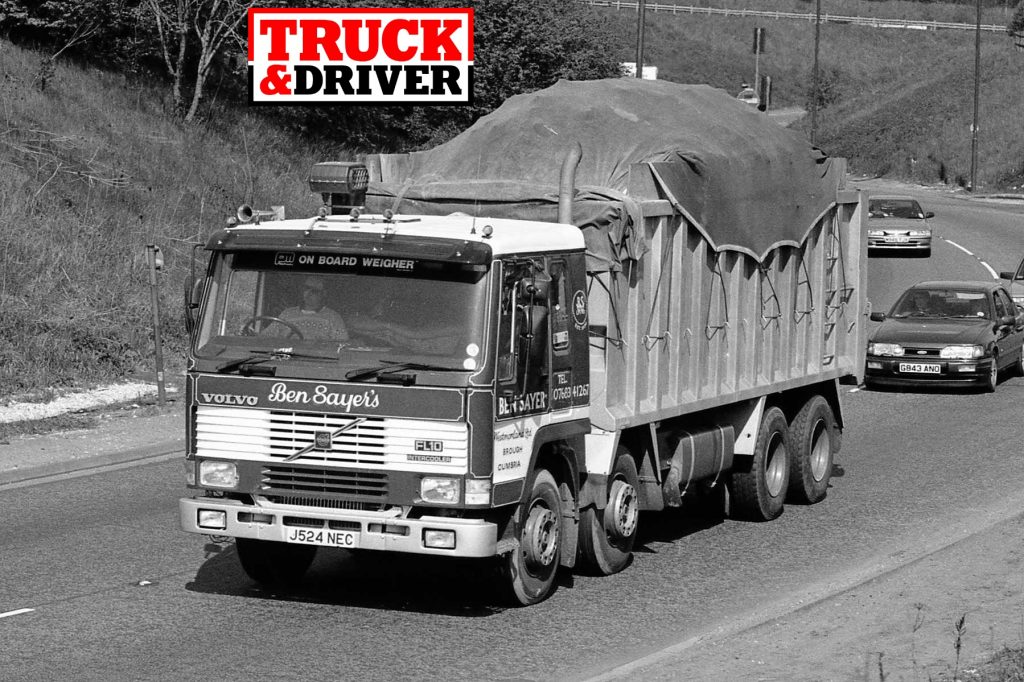 The Volvo FL10 proved very popular as an eight-wheeler tipper and this one looks loaded to the max with old school sheeting protecting the load from the elements. Ben Sayer's are from Brough in Cumbria. Sneaking into shot is none other than a Sierra Sapphire Cosworth too.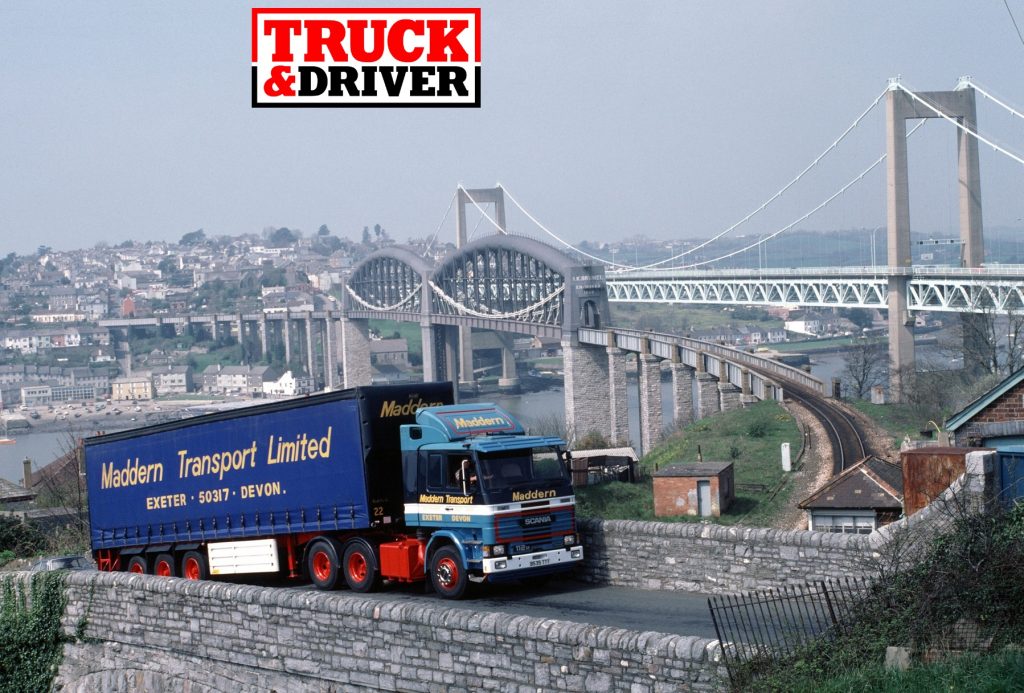 This stunning photo of a Scania 112 and the Tamar bridge in Devon is marked 1984 and we thnk it might be a press shot for the Scania 112 of Maddern Transport Lrd of Exeter.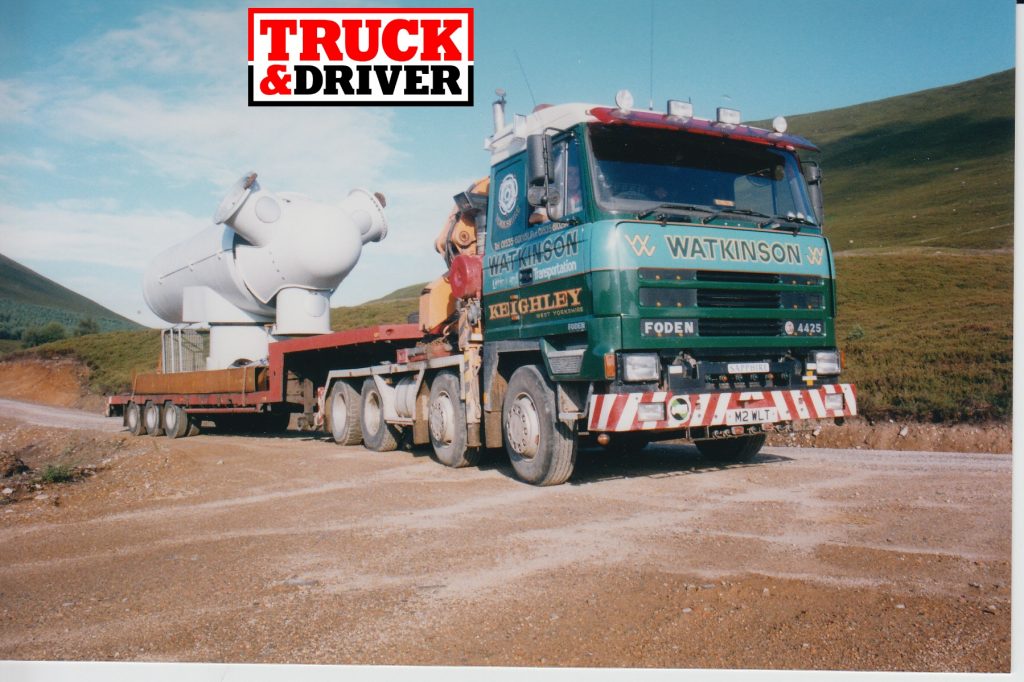 Here's a best of a Foden 4425 8×4 pulling a triaxle trailer with what looks like part of a wind turbine on it?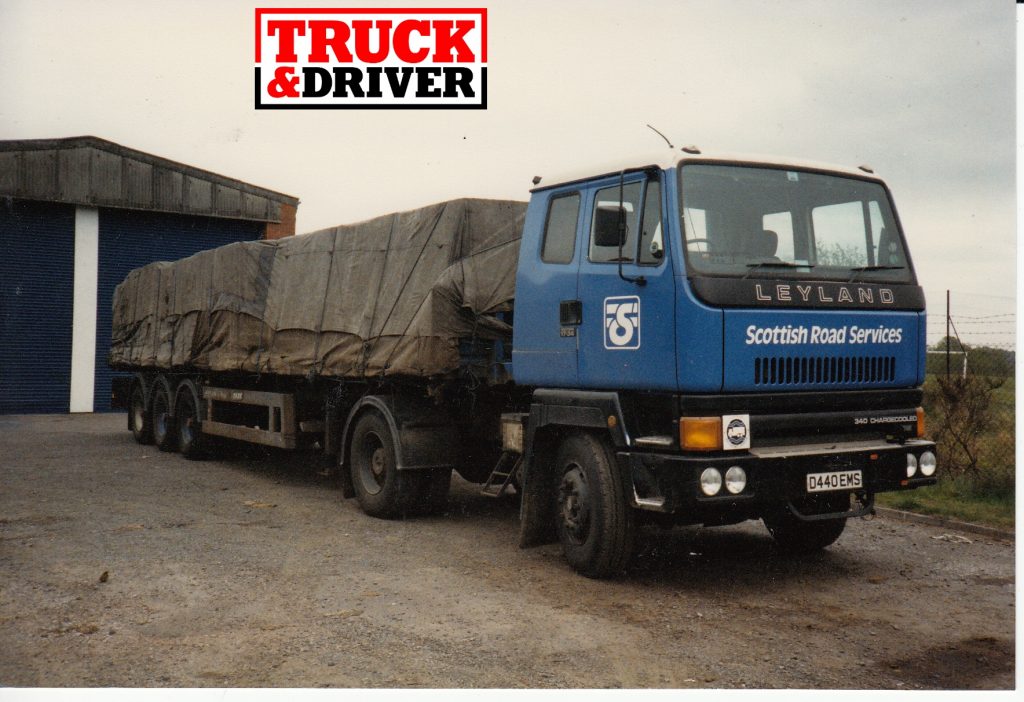 A neatly sheeted load for this D-reg Leyland Roadtrain of Scottish Road Services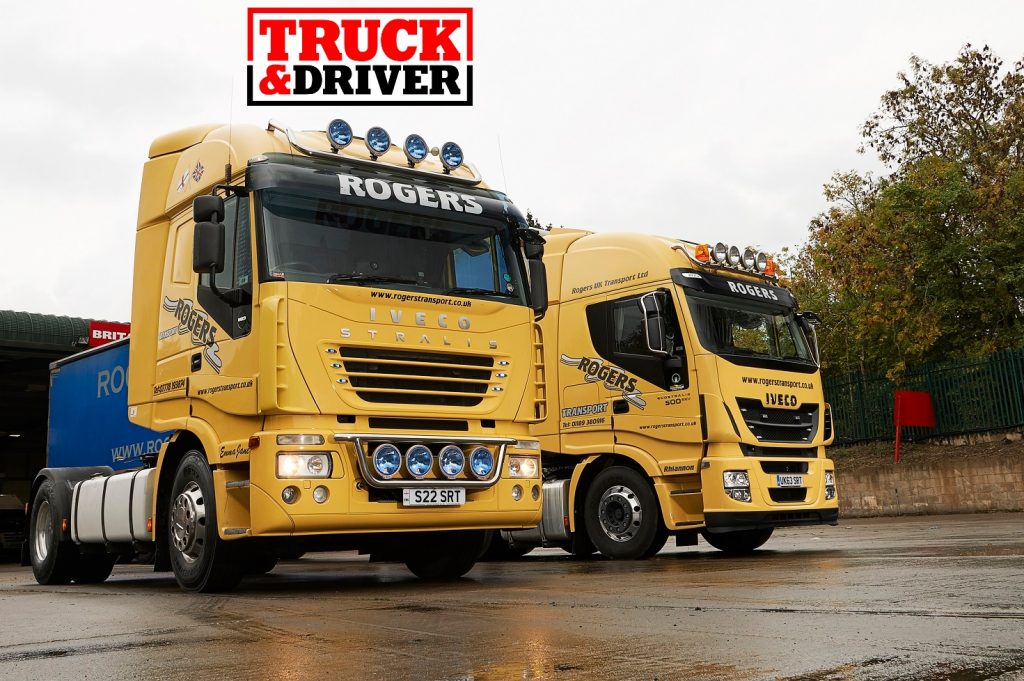 Rogers Transport's Mk1 Iveco Stralis meets one of the first of the new shape models, in this case a 500hp Hi-Way. The Stralis scooped European Truck of the Year 2013.
ERF laid down the gauntlet to rival manufacturers with their Fuel Duel trucks in the 1990s, contesting that the Cummins M11 powered EC11 would beat all comers on fuel. There's a very smart EC which works full in our new Feb issue on sale now, which is returning excellent fuel figures – these trucks really were good on fuel.
That's it for this round of pics, check back week for another fine selection of nice stuff from our digital archives!
P.S. if you're wondering why there's a big watermark on them it's because certain Facebook groups just lift the pics instead of sharing the post then and don't credit the source either, which is bad manners. If you find something you like, tell people where you got it from…
We hope you enjoyed this article! For more news, views and reviews on all aspects of the truck driver's life subscribe today.