RHA calls for investigation into why some hauliers are cheating emission standards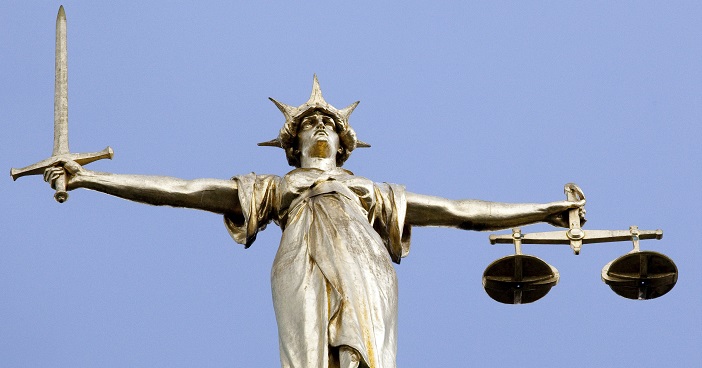 The Road Haulage Association (RHA) has called for an investigation into why some hauliers are modifying their vehicles to break the law or cheat emission standards.
This call comes after Channel 4 broadcast 'Dispatches – Britain's Diesel Scandal' on Monday, 9 April, which showed cheat devices by hundreds of hauliers to avoid using AdBlue, which turns harmful NOX emissions into nitrogen and water.
A previous Driver Vehicle Standards Agency (DVSA) clampdown between August and November last year found that one in 12 vehicles checked had used an emission cheat device. The DVSA checked 3,735 trucks at five locations across Great Britain.
Condemned
The RHA unreservedly condemned any attempt by hauliers to break the law or cheat emission standards. "There is growing evidence from our members that technical problems have arisen concerning the emission equipment on some HGVs," said RHA chief executive Richard Burnett. "This has led to frustration for some haulage firms who have resorted to inappropriate solutions, which are, of course, wrong.
"We welcome the news that the Department for Transport is to commission a research project to review in-service emissions testing and equipment but this has now become a time critical issue.
"We are calling for an urgent, collaborative investigation by the DVSA, the Department for Transport and the Traffic Commissioners to establish exactly which vehicles are being modified, and why.
"As soon as the information becomes available we can begin to effectively address the problem. In addition, this will help and support those operators who are having difficulty with the emission systems of some lorries.
"It's a regrettable fact that all business sectors will have rogue traders but these are in the minority and should not be regarded as representative of the vast majority of each individual businesses.
"The RHA's byword is 'professional'. It represents the operators of approximately 250,000 HGVs – over half the total number of UK registered trucks. Such is the professionalism of this industry that it is now responsible for the movement of 90% of the UK economy.
"As one of the UK's most heavily regulated industries, hauliers simply cannot afford to take any chances that may put lives or their livelihoods at risk."
Paul Loughlin, a road transport law specialist and solicitor at law firm, Stephensons, said: "Channel 4's Dispatches programme has highlighted a problem that those in the transport industry were already aware of.
"The Road Haulage Association is calling on the DVSA to act urgently. Powers of the DVSA in matters of this type start as leniently as issuing delayed prohibitions, meaning the vehicle can be driven away and the operator will have up to 10 days to rectify the issue. It will then be inspected again before the prohibition can be removed. If it hasn't been rectified it can be taken off the road.
"Given the findings of the recent probe, it is perhaps more likely that immediate prohibitions will be placed on vehicles. As well as this, fixed financial penalties of £50 for flouting emissions regulations could be issued by the DVSA and doing so in low-emission zones could see lorries, buses and coaches over 3.5t hit with £1,000 Penalty Charges Notices by the local transport authority. Most concerning to haulers, is the potential for the matter to be called before the Traffic Commissioner.
"The Traffic Commissioners of Great Britain have shared priorities, one of which is 'to consider, and where appropriate impose, traffic regulation conditions to prevent danger to road users and/or reduce traffic congestion and/or pollution'.
"HGV operators found to be deliberately manipulating this device could potentially find themselves before the Traffic Commissioner at a Public Inquiry when their ongoing eligibility to operate the vehicles they own could receive sanctions ranging from a formal warning right up to revocation of their operator's licence.
"At present there is no sanction against those who sell the device as it is not an offence to do so. Many companies offering this device go as far as to have disclaimers on their websites to warn against using the device in certain countries and advise the consumer to satisfy themselves of the local law. Others may not take this approach and some may even go as far as to advise on how best to use the product to evade the authorities.
"Whether there will be any revision to the law to make selling these devices illegal or whether there will be any sanctions introduced to help combat against those who knowingly conspire with a consumer to commit an offence remains to be seen.
"As far as hauliers and operators are concerned the threat of regulatory sanction is real and is current."
We hope you enjoyed this article! For more news, views and reviews on all aspects of the truck driver's life subscribe today.