RHA criticise French president's call for UK to take more action on Calais migrants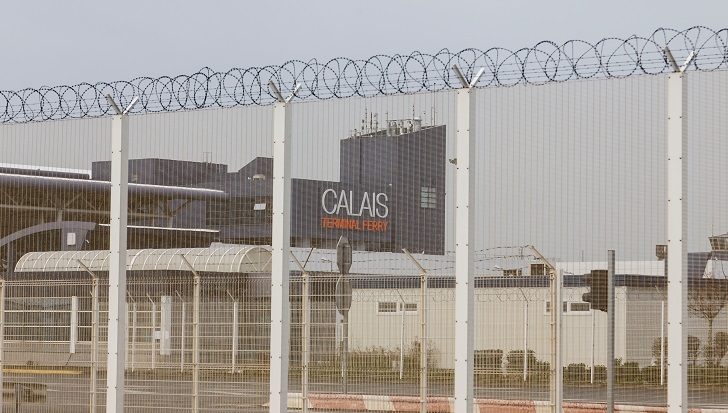 The Road Haulage Association (RHA) has criticised French president Emmanuel Macron for calling on the UK to take in more migrants and spend more on border security, and called for the authorities on both sides of the Channel to find a solution to UK truck drivers being attacked.
On a visit to Calais, President Macron said there will not be new migrant camp set up near the port, where many gather hoping to get to the UK.
While the 'Jungle' camp was demolished in 2016, charities have estimated there to be about 700 migrants in the Calais area at the moment.
Macron is also meeting Prime Minister Theresa May, where he is expected to ask for the UK to allow in unaccompanied children and adults who have family members in the country, as well as more money to help with border security.
However, RHA chief executive Richard Burnett said he was "baffled" by President Macron's comments. "What does 'more' mean exactly?" he said.
"We already have it on very good authority that the heartbeat monitors at the French border are not working. So why should the UK be asked to provide more funding when the equipment currently in place is not even being used? The bottom line is that the French authorities do not want migrants in Northern France."
In addition, the UK funded the erection of a four-metre high, 1 km-long 'anti-migrant' wall – the Great Wall of Calais – to the tune of about £2 million after the 'Jungle' was demolished.
"The wall hasn't stopped migrants attacking UK-bound hauliers, in fact it hasn't even scratched the surface of the problem," Burnett continued. "What is needed is a proper migrant processing system. At the moment, the refusal of asylum just increases their determination to reach the UK by whatever means possible and regardless of the safety of themselves or others.
"We're concerned that this crisis is being used as a political football and we urge the two governments to work together to achieve some lasting solutions to this long running problem.
"The French authorities are not doing enough to get a grip of the problem and UK-bound hauliers continue to run the gauntlet of violence and intimidation from people-traffickers and migrants. Of course, we are happy to play our part in resolving the situation, but the authorities on both sides of the Channel must do everything within their power to prevent UK-bound hauliers having to face another year of cross-Channel migrant misery."
We hope you enjoyed this article! For more news, views and reviews on all aspects of the truck driver's life subscribe today.