Scania launches new 7-litre engine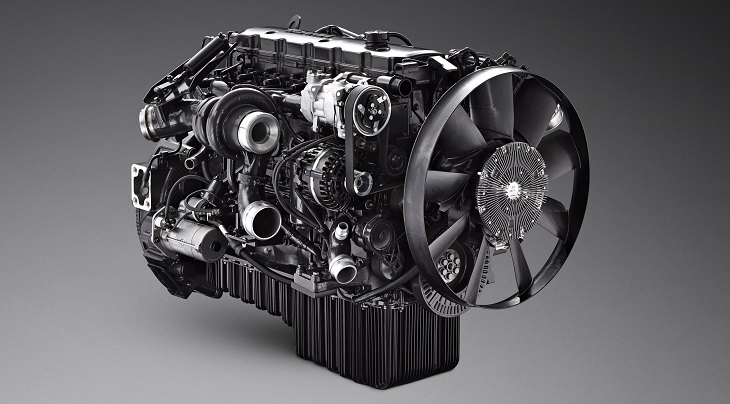 Scania has launched its new DC07 6.7 litre engine, which is intended primarily for urban operations.
The DC07 is available in three power outputs – 220, 250 and 280 horsepower – and gives high fuel efficiency, excellent driveability, low weight and low noise, according to the manufacturer.
Scania also say that when it is specified in conjunction with Scania Opticruise, the compact size of the new unit enables a G-series cab floor to be used in P-series models, thereby providing a 95mm lower engine floor and greater storage space.
The new engine has been developed with Cummins, a long-term component-development-partner of Scania. The engine has good low-rev characteristics, a fixed geometry turbocharger, and uses only selective catalytic reduction (SCR) for the exhaust gas after-treatment for Euro 6. The unit weighs about 600 kilos – 360 less than Scania's 9-litre unit.
"The introduction of this new engine platform, together with the other initiatives we are announcing at this time – the Scania L-series low-entry cab and the City Safe Window – considerably boosts our urban vehicle programme," said Andrew Jamieson, sales director for Scania (Great Britain) Ltd. "Furthermore, in accordance with our stated policy to drive the shift towards more sustainable transport solutions, the new engine is certified for the use with 100% HVO (Hydrotreated Vegetable Oil), a biofuel which gives a carbon dioxide reduction of up to 90%. The main parameters for local distribution operators are typically fuel-consumption, payload, environmental considerations, driver environment and reliability, meaning the Scania product line-up today is now more attractive than ever."
This announcement coincided with Scania's launch of the L-series, which is designed for urban environment applications such as local distribution, waste and construction.
We hope you enjoyed this article! For more news, views and reviews on all aspects of the truck driver's life subscribe today.