Serious post! PLEASE get everyone to sign this petition to make provision of facilities for drivers mandatory when new distribution parks are built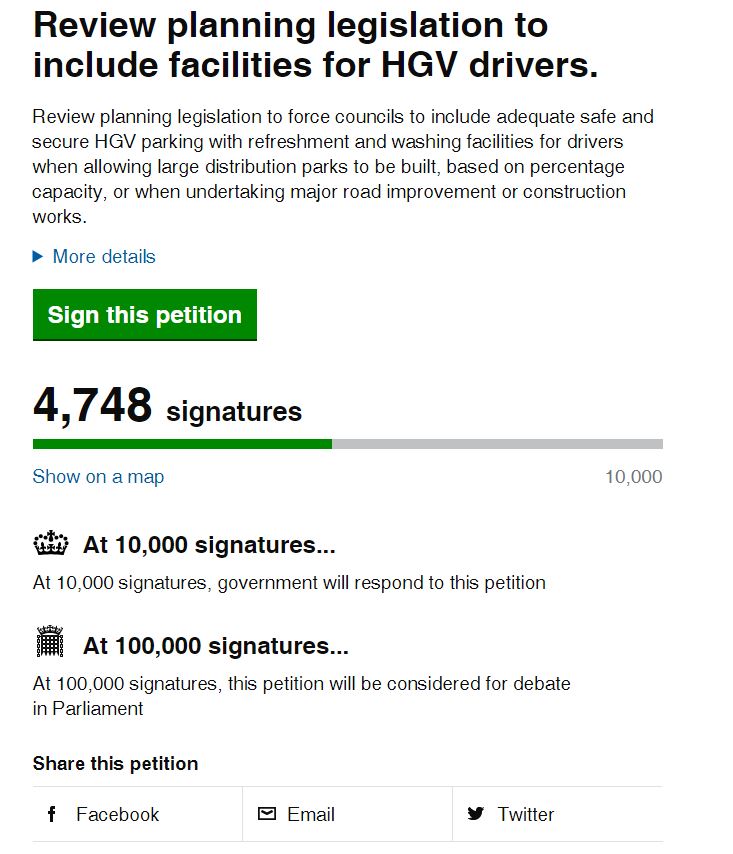 LINK HERE:
https://petition.parliament.uk/petitions/323286
This is the link to sign an important petition regarding facilities for drivers in the UK.
You'll have seen all these huge new distribution parks and super hubs that have been built in recent years, towering, sprawling sites by the side of the motorway. These sites are built with no thought for the HGV traffic they create, and drivers are very often left to loiter in the vicinity waiting around for booking times, or in need of daily rest. This makes life difficult for drivers and hauliers, and it can have an adverse effect on the local area too. It's not fair, and it's not on.
These sites cost millions of pounds to build, and it's ridiculous that they are not designed with truck parking and facilities for the drivers who service the facilities.  This petition wants to change that – if you build the site, you should be required by law to accommodate the needs of the drivers. First we need to get it to 10,000 signatures – which should be easy! There's over 35,000 likes on the T&D Facebook page alone, not to mention the countless other truck related pages.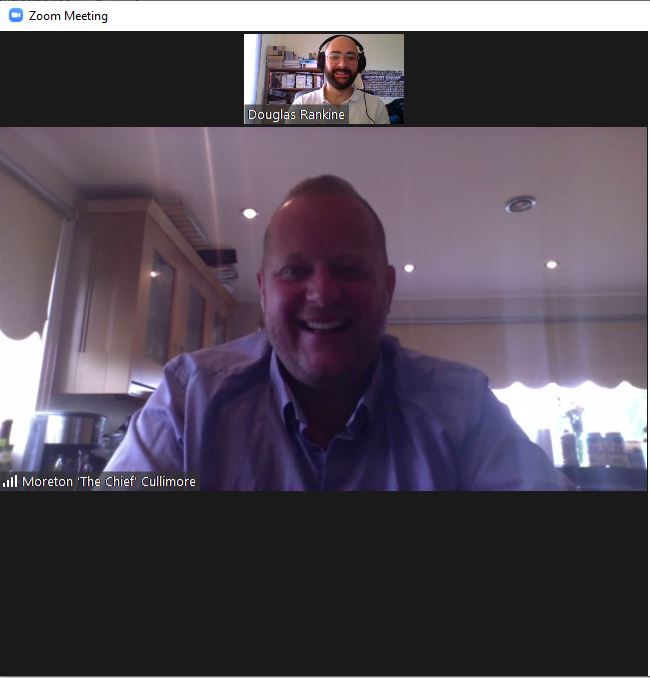 Backing the petition is Moreton Cullimore, Managing Director of Gloucestershire-based hauliers Moreton C Cullimore. Moreton appeared on the Truck & Driver podcast recently, which you can find HERE: https://audioboom.com/posts/7632226-extra-episode-interview-with-moreton-cullimore and he explains:
"I'm trying to spread the word about this petition as it will give me ammunition behind what I am trying to push into Government and other channels with my roles in the RHA. In two weeks we have got from 300 signatures to a couple hundred shy of 5000, but we need a lot more and we need to reach more truck drivers and those sympathetic to trucks and drivers. It's a really easy petition to sign too, hopefully we can get everyone to support it."
Please everyone get it signed and get the issues of truck parking and facilities brought into clear sight of government.
We hope you enjoyed this article! For more news, views and reviews on all aspects of the truck driver's life subscribe today.