Sign up for the Fiery Foods Chilli-Eating Challenge at Convoy in the Park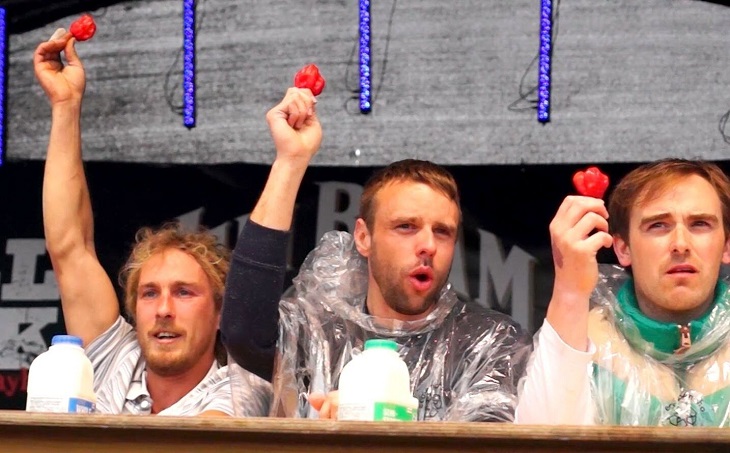 Reckon you can take hot food? Could you take on the hottest chillis nature has to offer? If you think you can, sign up to be a contestant at Convoy in the Park's infamous Fiery Foods Chilli-Eating Challenge and prove it!
In the challenge, you can go head-to-head with the maddest and baddest chilliheads in the country. How far are you willing to eat into the realms of pain?
For those willing to take on the experience of a lifetime – you'll only want to do it once! – there will be prizes and a trophy.
There will be a maximum of 12 people per contest – if we have too many your name will be put on the waiting list. You can sign up for the challenge at the main stage on either day.
Convoy in the Park is taking place at Donington Park on July 22-23 and the Fiery Foods Chilli-Eating Challenges is just one of the events that people can take part in at the event. For more information on other attractions go to www.convoyinthepark.com/attractions
We hope you enjoyed this article! For more news, views and reviews on all aspects of the truck driver's life subscribe today.