The mighty 600hp Isuzu Giga Max EXZ with the 30-litre V10 10TD1 engine…it's arrived on Biglorryblog thanks to Mikio!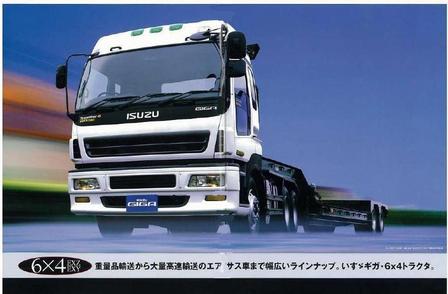 I owe Mikio Tsukui, Manager Europe Sales Department at Isuzu Motors big time! Why? because he's been digging in the company archives searching for Biglorryblog's latest obsession–the mighty Isuzu Giga EXZ powered by the alas-no-longer-with-us 30-litre 600hp V10—and he's come up with not just a photo of the engine, but also a BROCHURE for the 600hp EXY (4×2) and EXZ (6×4) tractors sold with the aforementioned fire-breathing 10TD1 diesel and sold in Japan around 7-8 years ago. That should make Richard Stanier jealous (assuming he hasn't got one already)…and I've saved all these images in 'Expando-Vision' so if you want to see them bigger just click on the image…..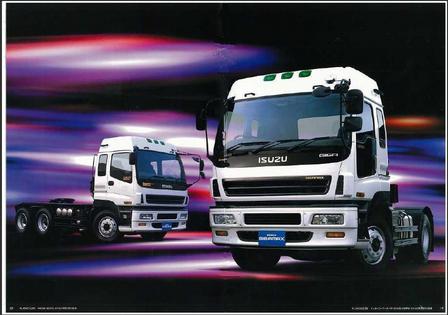 A brace of wonderful 600hp Giga Max tractors…my cup runneth over!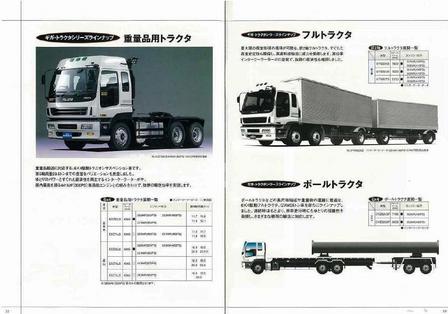 Interesting way of transporting a long tube on a rigid with a small drawbar trailer…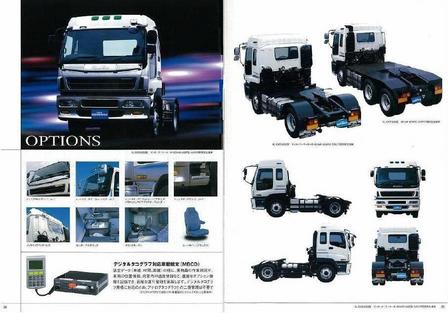 And here's the options page for your Giga…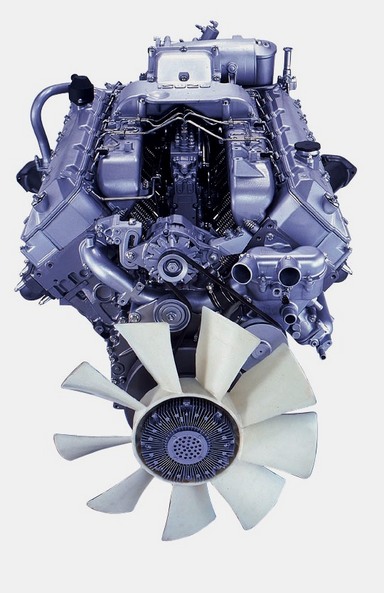 At last–a shot of the 30-litre 600hp naturally-aspirated V10 10TD1 engine!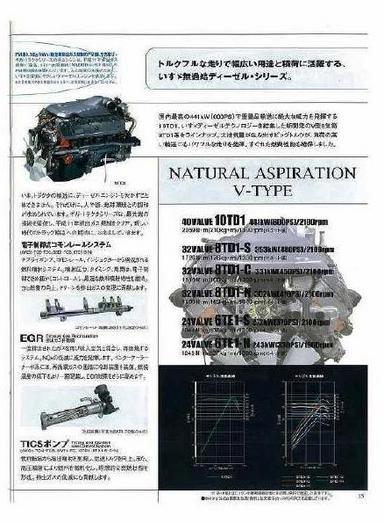 Behold—40 valves of un-blown throbbing Japanese power! And my thanks once again to Mikio Tsukui for making my dream come true–and he's promised me more too. I can't wait!
We hope you enjoyed this article! For more news, views and reviews on all aspects of the truck driver's life subscribe today.