The Pegaso Troner was a rare sight in the UK even when new. We asked in our July issue if any had survived – and there's at least two!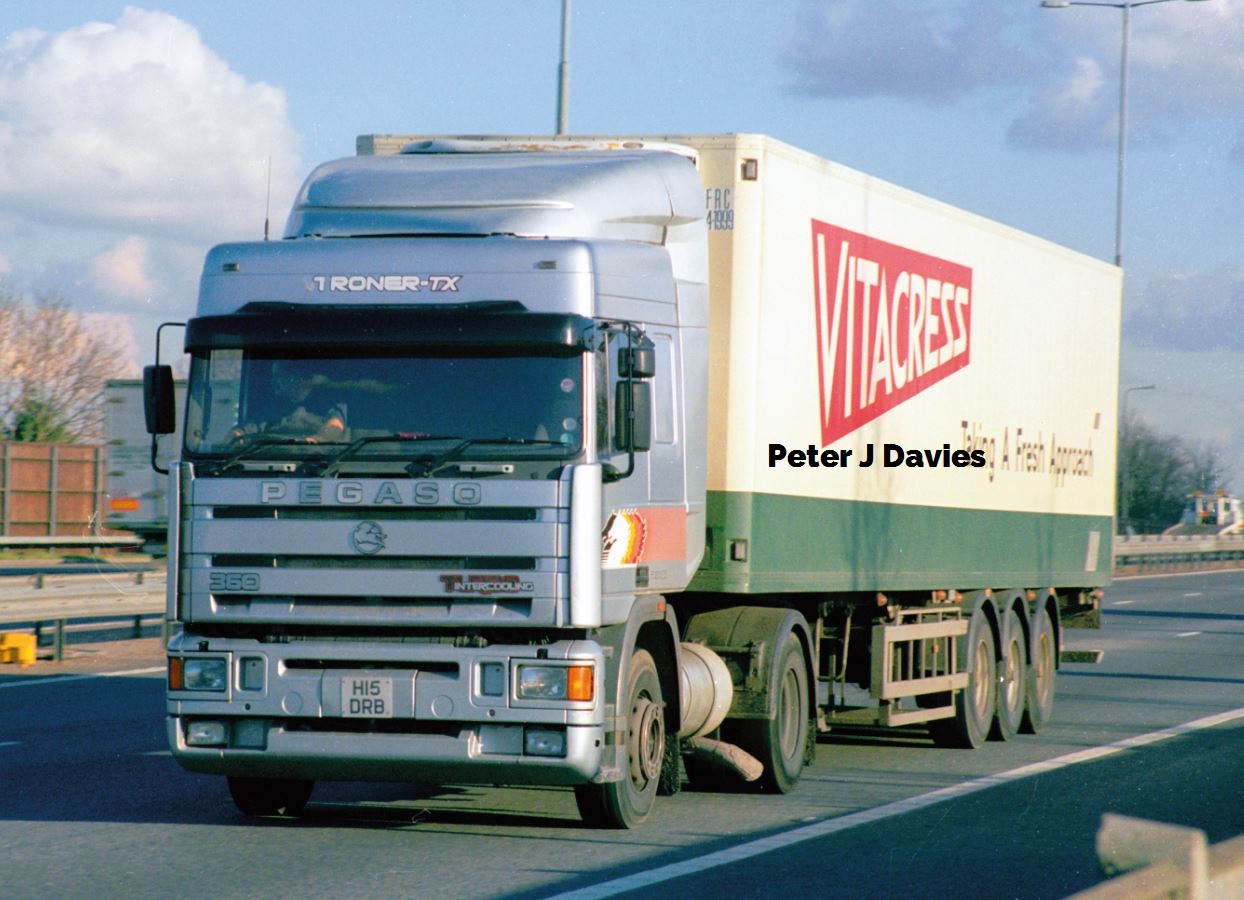 Jay Gardiner got in touch to tell us about this pair of Troners, which worked in Norther Ireland until 2001. They've been parked up for a while, but both are for sale. It doesn't really get any more niche than this. "H Skelton & Sons of Ballymoney County Antrim operated two  Pegaso Troner TX 360 24V in the 1990s" says Jay. "I used to see them all the time, so I didn't realise then how rare they were."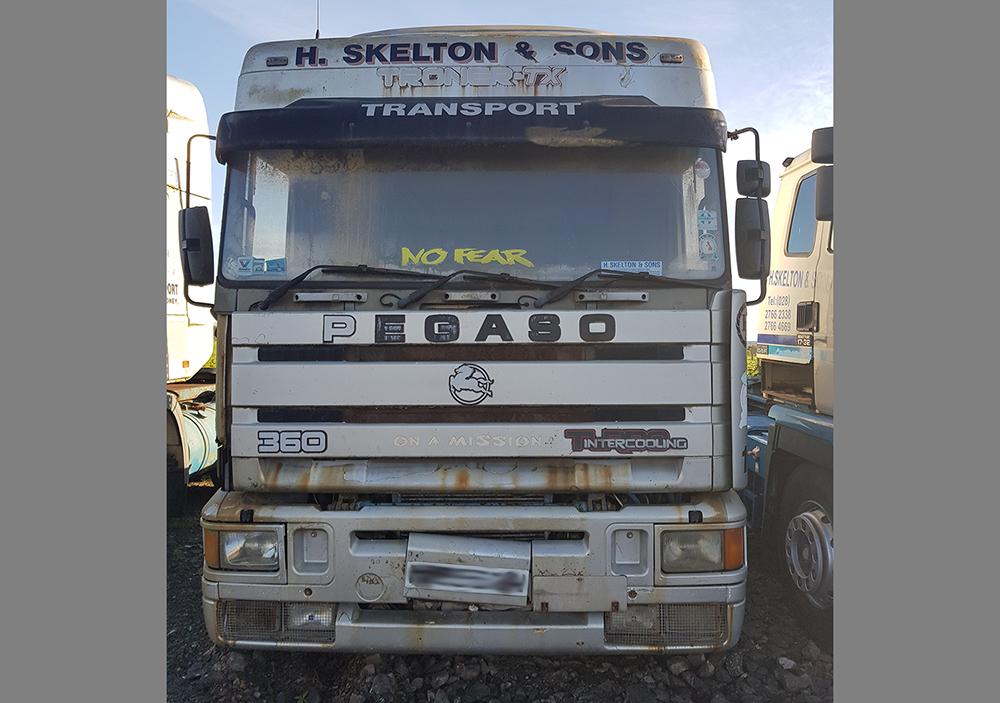 If you head over to the Skelton Transport website, you'll see both trucks for sale, one a 4×2 and the other a 6×4. https://skeltontransport.com/collections/classics-for-sale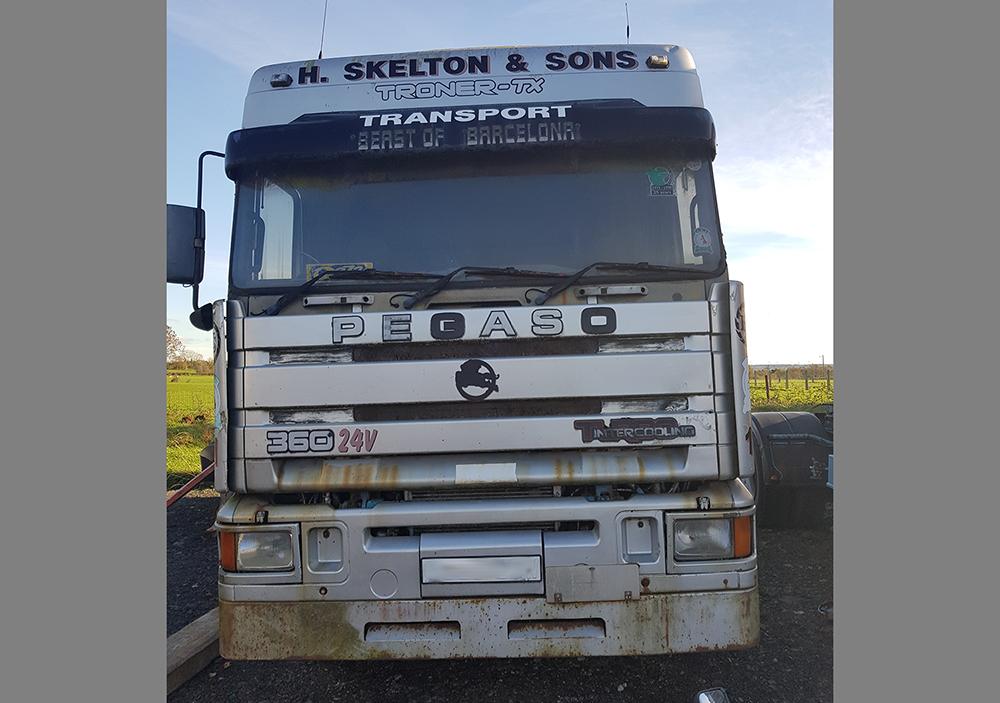 They're believed to be the only two Troners operated in Northern Ireland. There were others in the UK, but at the moment we don't know if there are any others hiding away somewhere. The trucks used Pegaso's own 12-litre engine, so we assume that getting bits for one in the UK could be tricky. The potential plus side is the cab, which was shared with the Leyland Daf 95 and Seddon Atkinson Strato (not that there's many of those around these days either).
Anyone else got some Troner knowledge they'd like to share? There must be more out there…
We hope you enjoyed this article! For more news, views and reviews on all aspects of the truck driver's life subscribe today.