There is something about the quirkyness of the Unimog that appeals to Biglorryblog
Its not just its versatility, or its ruggish looks, there is something about Unimog that catches Biglorryblogs eye, perhaps it is its uniqueness. anyway its not just BLB as the German Federal Institute for Real Estate ("Bundesanstalt für Immobilienaufgaben", or BImA) in Rostock has put its first Unimog of the new BlueTec Euro 6 generation into action to deal with maintenance and repair tasks at the former border crossing of Pomellen. The former checkpoint near Nadrensee on the border with Poland is also a works support base for the BImA.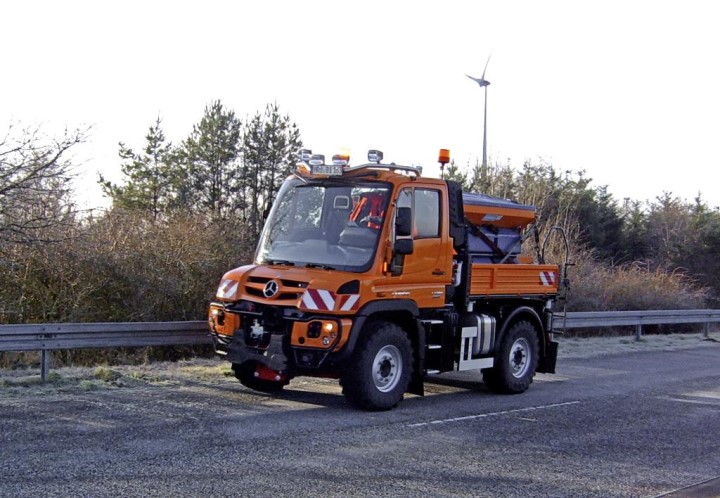 The new Unimog is used there for all tasks connected with year-round maintenance of the road network and its surroundings such as embankments, verges, fallow land, ditches, rainwater reservoirs and open land. The requirements for the service vehicle in Pomellen are, in brief: the new Unimog has to take over all the tasks previously performed by the now ageing 1994 Unimog U 1450, including using all of its existing implements. One of the main reasons for the BImA choosing the Unimog U 318 was its extensive standard equipment, including the long platform, EasyDrive infinitely variable synergetic traction drive system, high axle loads and the vehicle's high manoeuvrability.
We hope you enjoyed this article! For more news, views and reviews on all aspects of the truck driver's life subscribe today.