Tolls on Severn bridges to be scrapped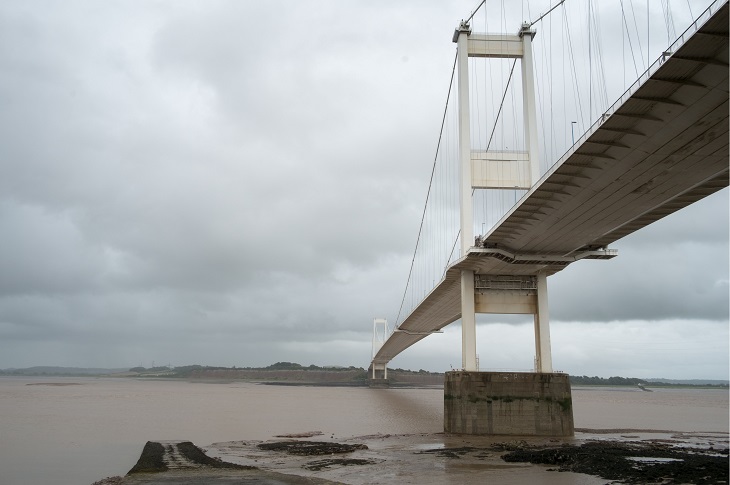 The announcement that toll charges to cross the two bridges spanning the Severn estuary on the M4 and M48 motorways in Wales are to be scrapped by the end of next year have been welcomed by the haulage industry.
Secretary of State for Wales the Rt Hon Alun Cairns MP announced on Friday that crossings will be free to all vehicles from the end of 2018. Currently, it costs small goods vehicles £13.40 to cross, while HGVs have to pay £20.
With the scrapping of the tolls, HGVs that use the crossing daily could save more than £4500 per year.
Cairns said: "The decision to abolish the Severn tolls next year sends a powerful message to businesses, commuters and tourists alike that the UK Government is committed to strengthening the Welsh economy.
"By ending tolls for the 25 million annual journeys between two nations we will strengthen the links between communities and help to transform the joint economic prospects of South Wales and the South West of England.
"I want to ensure that visitors and investors know what Wales has to offer socially, culturally and economically. Most importantly, I want the world to know how accessible we are to business. The decision we have taken today is right for Wales' future prosperity and I am sure that it will be welcomed by industry and motorists alike."
Ian Gallagher, Freight Transport Association head of policy for Wales and the South West, welcomed the announcement: "[The toll charges] represent a huge financial burden for logistics companies in the area – money that would be better spent on upskilling, recruitment and purchasing greener vehicles," he said.
"The announcement… heralds the death knoll of what are the most expensive tolls in the UK, representing a massive disincentive for inward investment and economic growth across the region, and is warmly welcomed by the Freight Transport Association and its members.
"Goods vehicle operators will be applauding this decision, a decision which will allow them to reinvest more than £43 million annually collected at the booths – money which can now be reinvested in job creation and improving fleets."
We hope you enjoyed this article! For more news, views and reviews on all aspects of the truck driver's life subscribe today.