Transport minister to open inaugural virtual Commercial Motor Show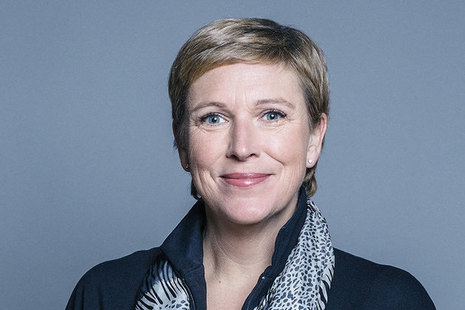 Baroness Vere, parliamentary under-Secretary of state for transport, is to open the virtual Commercial Motor Show on 29 September.
This three-day event is a first for the road freight transport industry, with an online exhibition that has already attracted the support of truck makers DAF, Isuzu, Iveco, MAN and Mercedes-Benz and a full virtual conference programme.
As well as Baroness Vere, key speakers will include RHA chief executive Richard Burnett, professor David Cebon of Cambridge University, Malcolm Group chief executive Andrew Malcolm and John Lewis Partnership head of fleet Justin Laney.
The conference will cover all of the key issues facing the industry, including recovery from the Covid-19 pandemic, Brexit, the Road to Zero carbon emissions strategy and the DVSA's Earned Recognition scheme.
Commercial Motor editor Will Shiers said: "With so many face to face events having to be cancelled or postponed due to the coronavirus, we decided to try something new by bringing hundreds of exhibitors together with thousands of visitors in the virtual world.
"The Commercial Motor Show was a huge success back in the 1960s and 1970s when tens of thousands of visitors packed Earls Court and we are confident that we can revive that spirit online in 2020."
To book a stand email [email protected] or for more information and to register for this free event go to thecommercialmotorshow.vfairs.com
We hope you enjoyed this article! For more news, views and reviews on all aspects of the truck driver's life subscribe today.