March issue of Truck and Driver magazine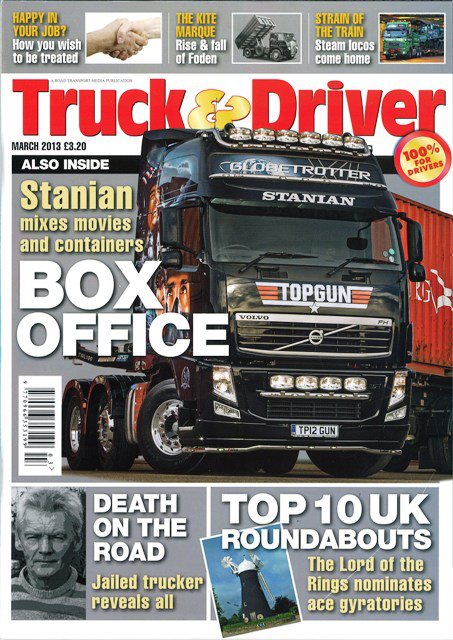 Can't believe another month has gone, but the new T&D will be on the shelves tomorrow.
This month's content ranges from the very serious story of a driver jailed for a fatal accident to a whimsical look at the UK's Top Ten roundabouts, while drivers reveal that what they most want is respect.
Ed's Choice features Stanian's movie-themed container haulers, and we take a farewell look at the Pimp My Truck project. We have an eight-legger head-to-head pitching the Renault Premium against Volvo's FM Tridem and a close look at the history of Foden.
We go on the road hauling steam engines across the Atlantic, supplies for an Antarctic expedition and new Isuzus around the UK. And for van fans, we have our first drive in the new mid-sized Transit.
We hope you enjoyed this article! For more news, views and reviews on all aspects of the truck driver's life subscribe today.