Redesigned Truck & Driver is here!
It's on its way! After months of planning, T&D has had a major redesign. The main objective was to make it serve the needs of readers more effectively, while maintaining the same high quality content. We'll leave you to be the judges.
Topping the bill of that content is Ed's Choice, featuring Alwin Ltd's Scania Highlander tribute, that's older than it looks. On a practical level, we reveal the reality of going to drive in Canada, through the eyes of a Brit who's done it. We look at the tough but glamorous world of being a Le Mans truckie, and what it's like to be a driver in Iceland. There are two very different heavy haulage stories, Knowles Transport's Daf XF and Volvo FH go head to head, and one driver describes a top speed blowout on the M25. The classic vehicles of the Civil Defence service are remembered, and there's much more, including a free Michelin man air freshener on the cover.
And that's not all, as next month we celebrate our 30th Anniversary with a special extended edition.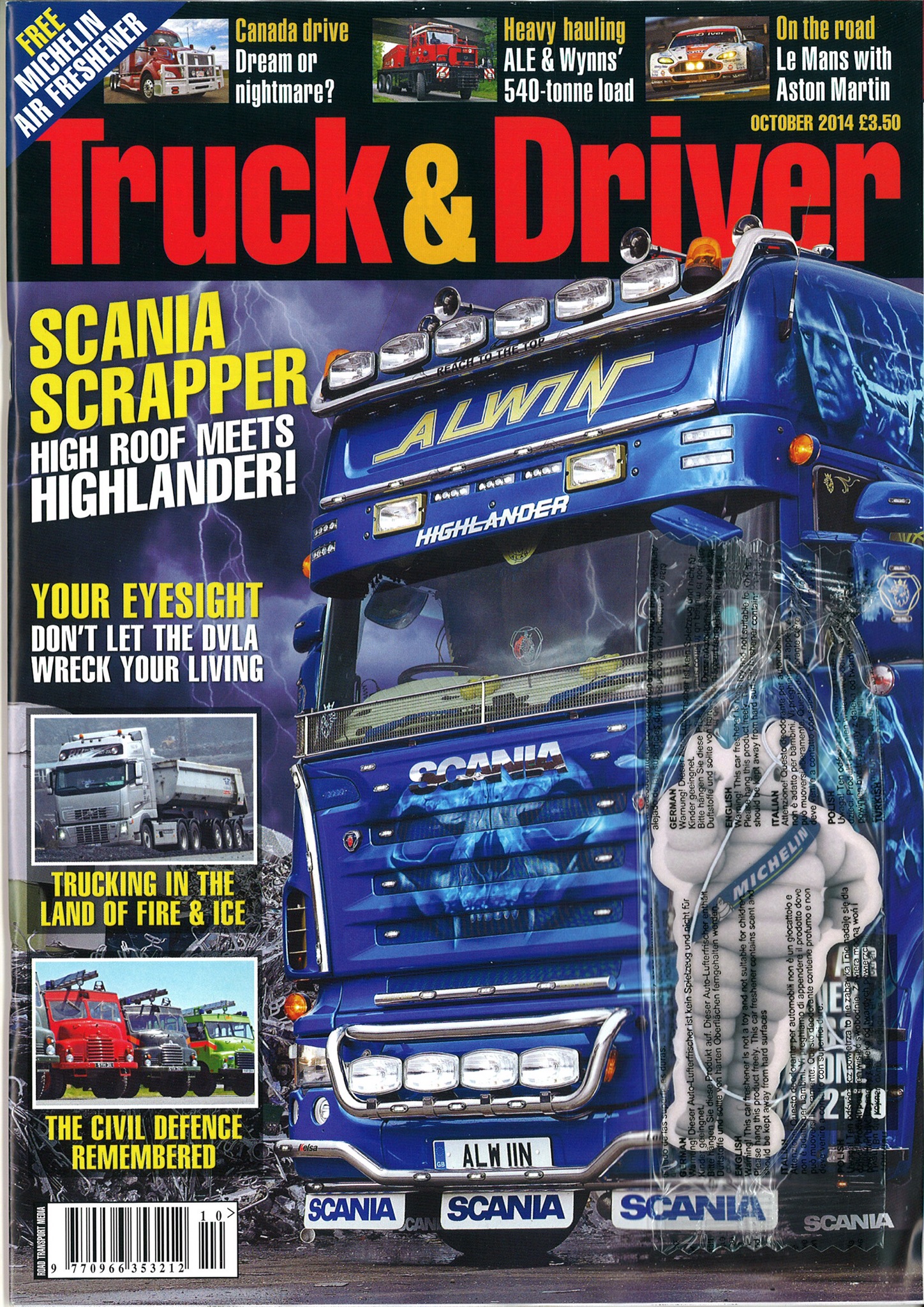 We hope you enjoyed this article! For more news, views and reviews on all aspects of the truck driver's life subscribe today.