Three new Dual-Clutch Volvo FH500 tractor units for Hawkins Logistics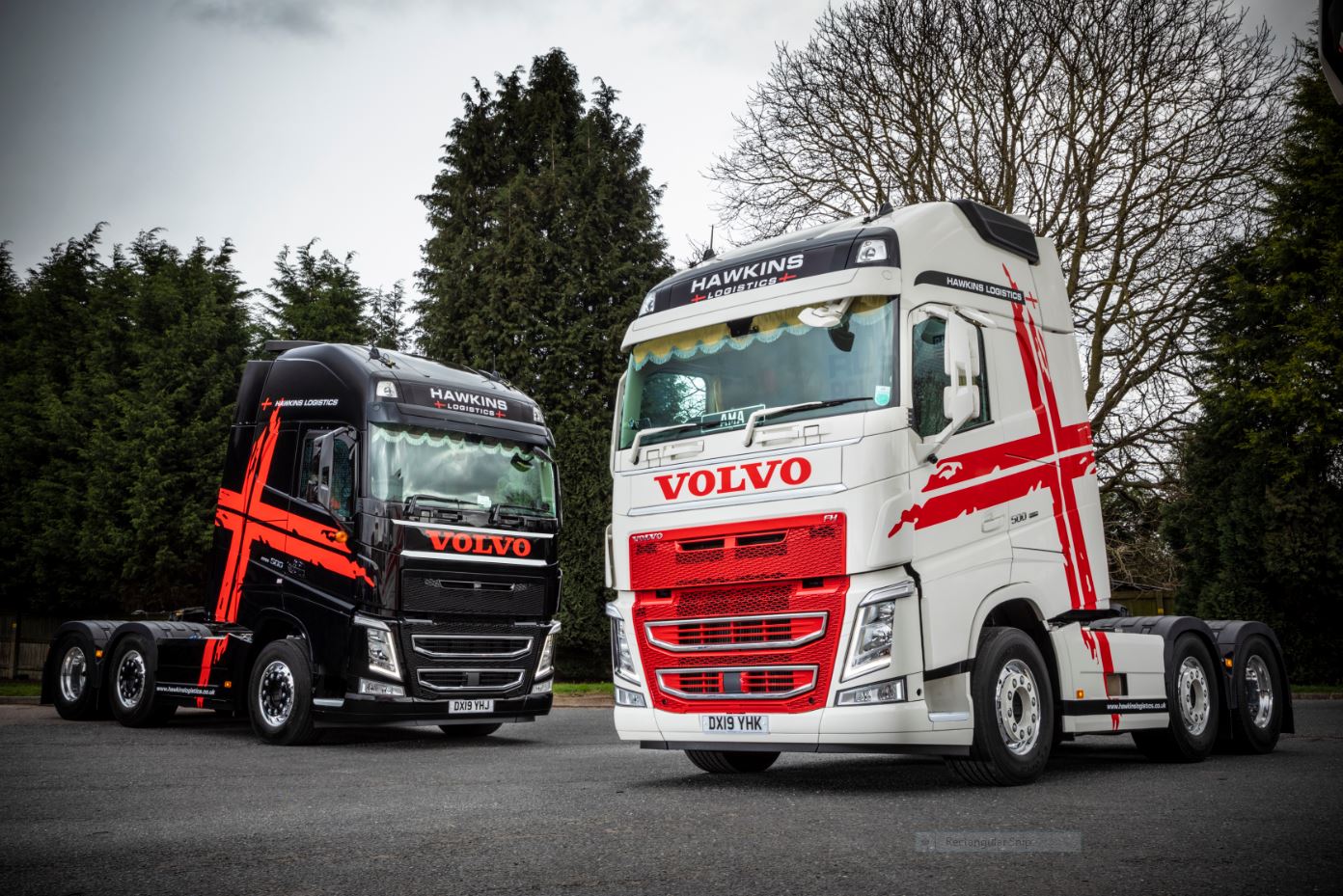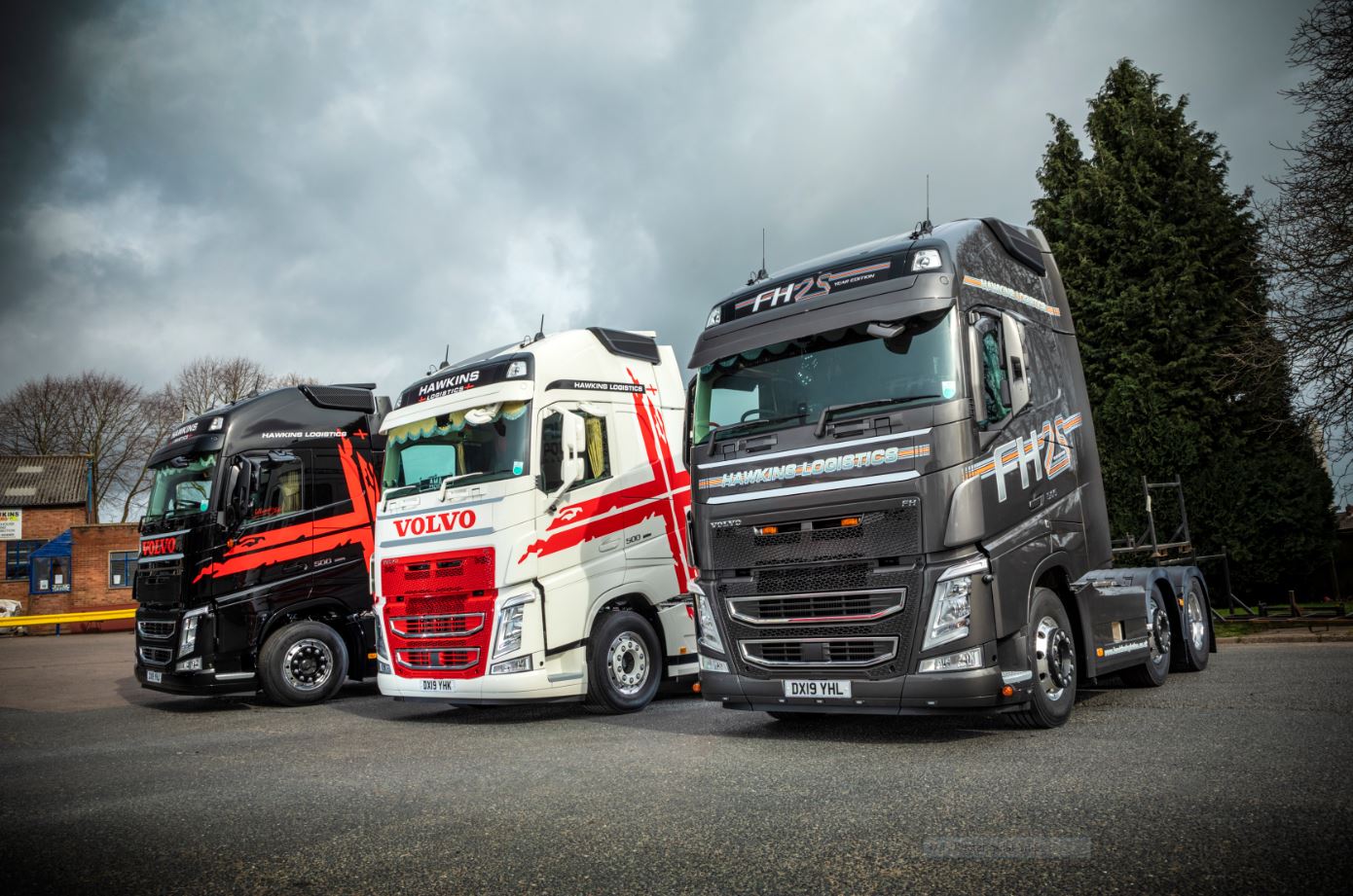 Staffordshire based, Hawkins Logistics has put three new Volvo FH tractor units into service. Underneath three different cab liveries, the trio feature a number of Volvo powertrain options and will be directly compared on performance and fuel economy levels.
"We're comparing Volvo's standard I-Shift automated transmission system against an I-Shift Dual Clutch system and our previous drive axle ratio of 2.64:1 against the latest 2.50:1 ratio," declares Paul Hawkins, Managing Director at Hawkins Logistics in Brereton. "Our three new Volvo FH tractor units all feature Globetrotter XL Cabs, Volvo D13K engines rated at 500hp and 6×2 pusher axle chassis," Paul adds.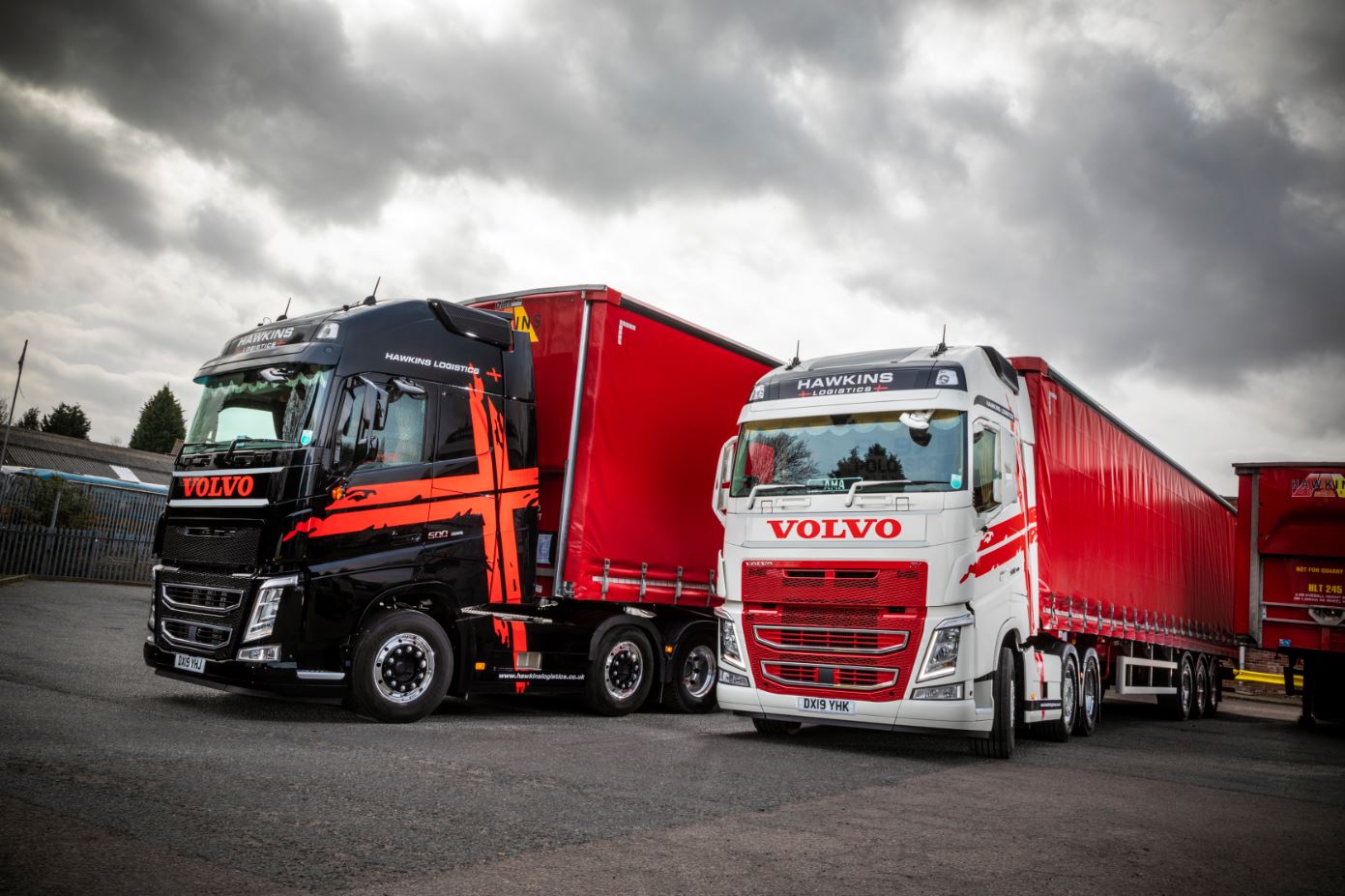 Supplied by Brett Howton, Truck Sales Executive at Hartshorne Motor Services Ltd, the three Volvo FHs join a fleet of 45 vehicles at Hawkins Logistics. The new trio were also ordered with four year Volvo Gold Service Contracts, which guarantee 100 per cent uptime. "Every new Volvo we purchased since late 2015 has been on a Gold Service Contract, as we have a zero downtime policy," Paul declares.
Two of the Volvos feature flag style red striping against contrasting white and black cab base colours, whilst the third comes in Volvo's instantly recognisable, FH 25-Year Special Editon livery.
"Volvo trucks make up around 80 per cent of our fleet and we've put six additional vehicles into service during the last six months. Our fleet size has doubled in the last two years and our goal with these new purchases is a four-year retention period. The FHs will haul a mixture of types from our 60 strong group of trailers," Paul continues.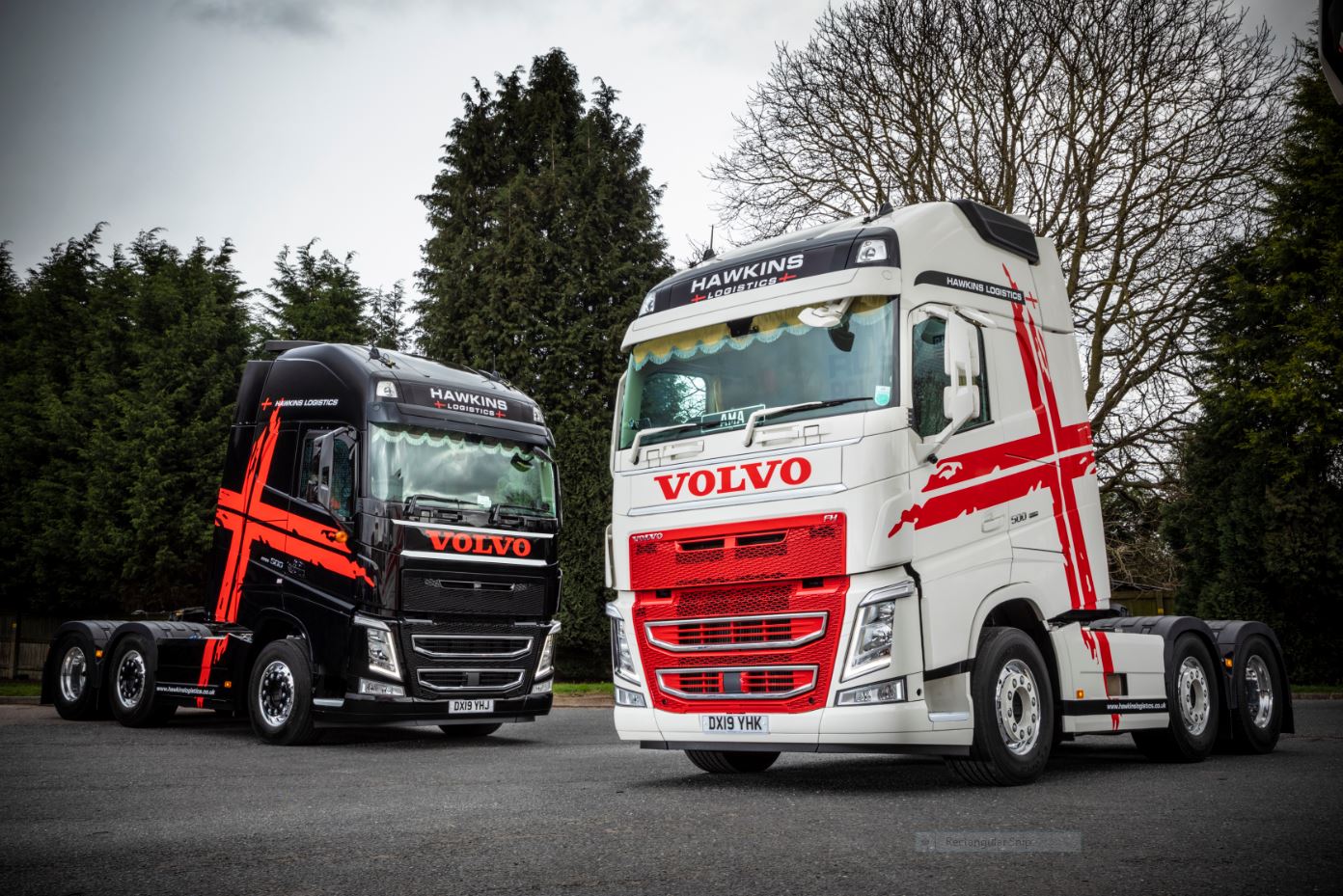 Hawkins Logistics has a good percentage of long serving drivers, who are usually away all week. "To recognise this loyalty we always spec up the interiors with leather trim, fridge / freezers, microwave ovens and televisions. Driver feedback on the FH is also good. For the trail we'll use Volvo Dynafleet Fleet Management System to compare all the data and the results will decide on our future truck specifications. I like the Volvo product and its build quality. We also get very good service from our dealers, Hartshorne Motor Services, who work hard to solve any issues quickly and efficiently. They are also aware that we don't have a spare truck in the depot, so the front line fleet must be kept working," concludes Paul.  
We hope you enjoyed this article! For more news, views and reviews on all aspects of the truck driver's life subscribe today.