Vince Marshall Services to give £5,000 reward for information on HGV thefts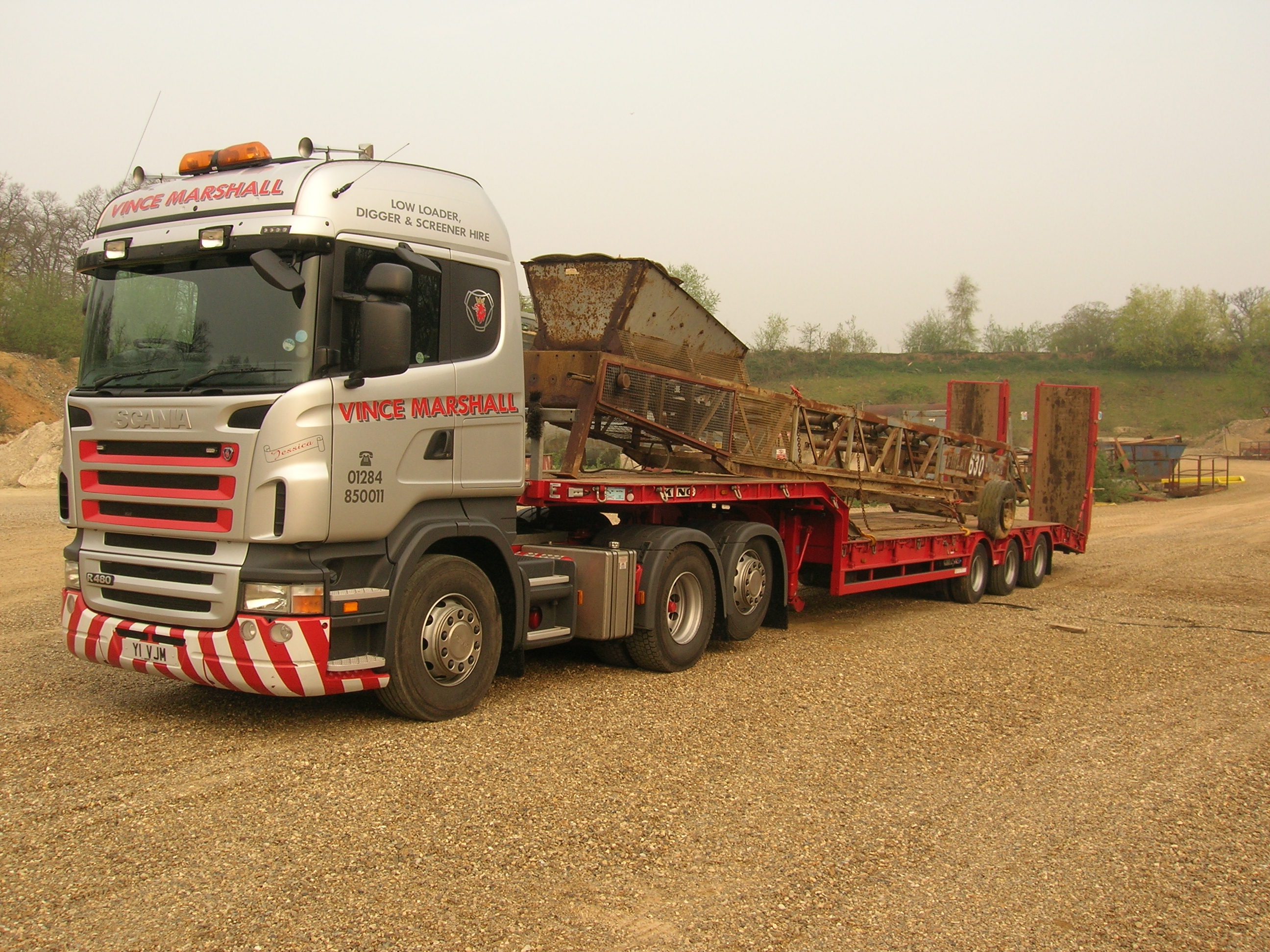 A £5,000 reward has been offered by a Suffolk haulage firm for any information which leads to the recovery of two stolen specialist Scania trucks, and conviction of the culprits.
Vince Marshall, at Vince Marshall Services, near Bury St Edmunds, says thieves had 'stolen his livelihood' after they drove a low loader and an eight-wheel Hiab out of his Chedburgh premises between Thursday the 24th and Friday 25th January.
'I suspect they have been stolen to order,' he says. 'They removed the trackers from the vehicles and they were all liveried up, but they took the stickers off in the yard.'
Marshall adds: 'We are in a very secure industrial area, they just came to get them and there was no stopping them. I don't know what you can do unless you sleep in them with a gun.'
Suffolk police says that following a search of Marshall's workshop on the Bury Road Business Park, the thieves removed two sets of keys for the Scania lorries, registrations Y1 VJM and W1 VJM which were then driven out of the yard.
We hope you enjoyed this article! For more news, views and reviews on all aspects of the truck driver's life subscribe today.