Truck driver caught smuggling cigarettes jailed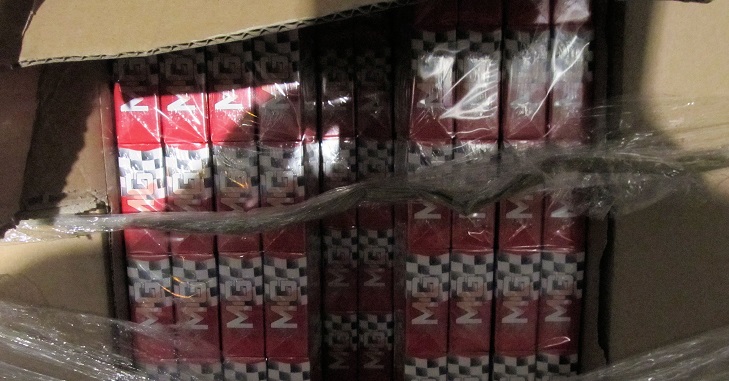 A truck driver who was caught smuggling 1.8 million cigarettes into Dover has been given a two-year prison sentence.
Mariusz Chorazy, 54, was arrested by Border Force officers at Dover Eastern Docks on 30 August 2013 after eight pallets of non-duty paid 'MG' brand cigarettes were found hidden within legitimate freight from Switzerland. The cigarettes would have evaded £404,000 in excise duty.
An investigation by MH Revenue & Customs (HMRC) found that the truck had taken a 130km detour through Belgium and the Netherlands, where the cigarettes were loaded, on the way to Dunkerque ferry port.
Chorazy, from Kolobrzeg in Poland, failed to answer bail in November 2013 and it was established he had left the UK. He was apprehended by Polish authorities in June 2017, who worked closely with HMRC to return Chorazy to the UK on 10 August. He was immediately charged with evading excise duty and remanded in custody at Margate Magistrates Court.
Tim Clarke, assistant director, Fraud Investigation Service, HMRC, said: "We will continue to ensure absconders, such as Chorazy, face justice. Time and distance do not stand in the way of our criminal investigators, and close cooperation with our international partners means nobody is beyond our reach."
On 7 September, Chorazy pleaded guilty at Maidstone Crown Court. He was jailed on 4 October at the same court for two years.
Upon sentencing Chorazy, Her Honour Judge Adele Williams, said: "This is a very serious matter causing significant loss of revenue to the United Kingdom."
Her Honour also said that Chorazy should be deported upon release from prison.
We hope you enjoyed this article! For more news, views and reviews on all aspects of the truck driver's life subscribe today.