Van driver dies after collision with trucks near Calais after migrants block road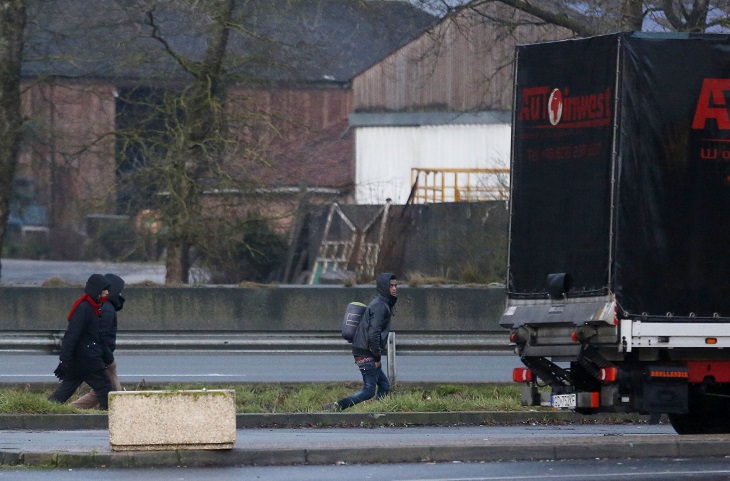 A van driver has died near Calais in France after he collided with trucks that had been forced to stop due to tree trucks being left in the road by migrants.
The crash occurred on the A16 near Guemps, eight miles east of Calais. The driver, who has not been named, died at the scene.
Nine Eritrean migrants were found in the back of one of the trucks and taken into custody. They are now being questioned on suspicion of manslaughter, according to French police.
In response, the Road Haulage Association (RHA) has called for President Macron to take action to protect drivers.
"Our worst fears have become a reality," said chief executive Richard Burnett. "We have been predicting this for two years.
"The lives of innocent people, who want no more than to be able to go about their daily business in safety are being put at risk by those whose only aim in life is to reach the UK. They don't care about anyone but themselves and as a result a life has been lost.
"The security forces currently in place just cannot cope. It's not just Calais itself that need protecting; it's the approach roads too. President Macron must get a grip of this situation and we urge him to deploy the French military to provide safe passage for the thousands of UK-bound hauliers that use this route every day."
We hope you enjoyed this article! For more news, views and reviews on all aspects of the truck driver's life subscribe today.