Volvo launches FE Electric truck for heavy urban distribution and refuse transport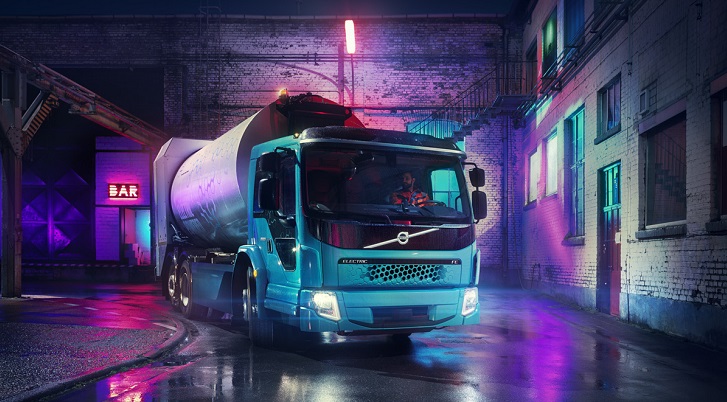 Volvo has unveiled its second all-electric truck the FE Electric, which is designed for heavier city distribution and refuse transport operations with gross weights of up to 27 tonnes.
The Volvo FE Electric will be offered in several variants for different types of work, including with a low-entry cab. It will have a range of up to 300km.
The FE Electric will have an electric motor with 185 kW max power (130 kW cont. power) with a Volvo 2-speed transmission.
This announcement comes three weeks after Volvo launched its first all-electric truck, the FL.
"With the introduction of the Volvo FE Electric we have a comprehensive range of electrically powered trucks for city operations and are taking yet another strategic step forward in the development of our total offer in electrified transport solutions," said Claes Nilsson, president of Volvo Trucks. "This opens the door to new forms of co-operation with cities that target to improve air quality, reduce traffic noise, and cut congestion during peak hours since commercial operations can instead be carried out quietly and without tale-pipe exhaust emissions early in the morning or late at night."
The first Volvo FE Electric, a refuse truck with a superstructure developed with bodybuilder, Faun, will start operating in Hamburg. The range is expected to go on sale in Europe in 2019.
We hope you enjoyed this article! For more news, views and reviews on all aspects of the truck driver's life subscribe today.