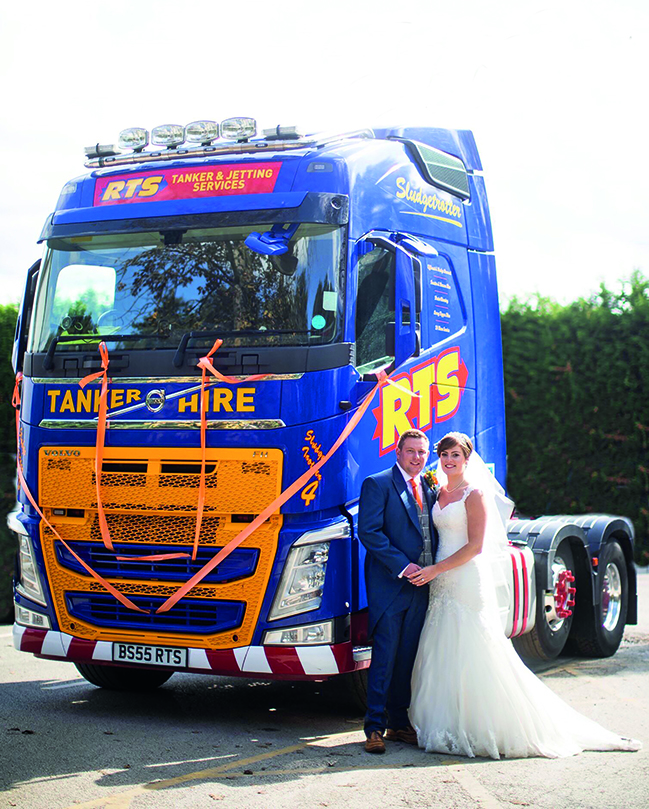 Rob Saint of RTS Contractors tied the knot with wife Gabby on 7 September at Sudbury in Derbyshire, followed by a reception within the grounds of Gabby's family business, The Boars Head Hotel, Sudbury. Rob says: "The Volvo pictured was a surprise to us both, as one of our drivers, Ian McKernan, kindly attended to follow us back from church, knowing my love for our trucks and pride in our clean fleet."
Truckscene Send us your stories! Email us at [email protected] Story of the month wins this limited edition 1:50-scale Volvo FH Globetrotter 6×2 tag-axle tractor unit with three-axle curtain trailer in Ferguson Transport colours.
It's worth £149 and comes courtesy of Search Impex. For availability of this and other models visit search-impex.co.uk or call 01332 873555
We hope you enjoyed this article! For more news, views and reviews on all aspects of the truck driver's life subscribe today.