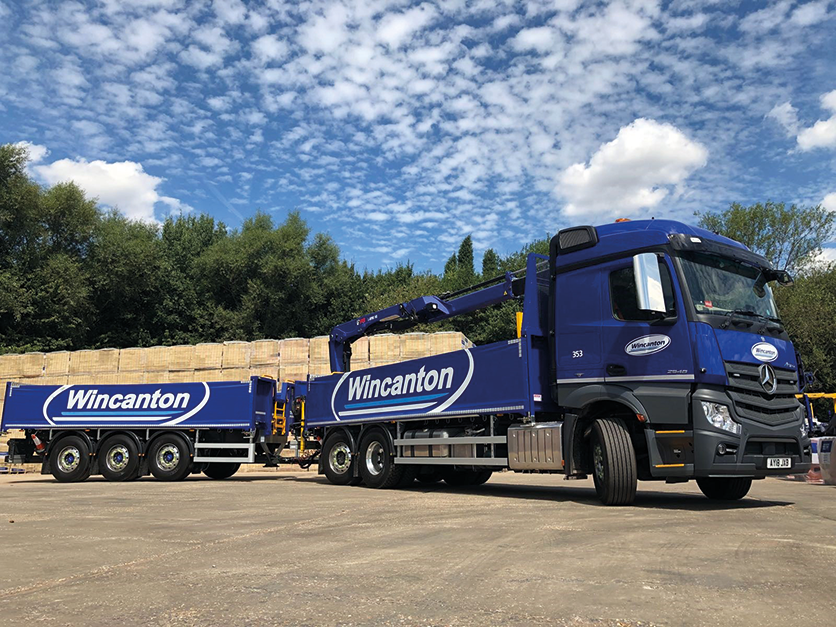 Wincanton is relaunching its Independent Contract Haulier (ICH) scheme, the aim being to attract a new generation of drivers. It's open to small, independent haulier businesses and owner-drivers, providing regular work across its national network.
For drivers looking to enter the market for the first time, once they have sought independent advice the scheme can support sourcing the finance to purchase a truck. Wincanton also has a number of high-quality ex-fleet vehicles for sale.
The initial focus is on the construction sector, where there is great demand for specialist vehicles, safety requirements and industry-specific skills. Wincanton will offer access to leading contracts in the sector and to a wealth of experience and expertise.
Chris Fenton, MD of Industrial & Transport at Wincanton, says: "We have decided to relaunch this programme to grow our contractor base and to capture some of the latest talent joining the industry. Whether you are a reliable haulier looking to expand your business or a driver planning to start your own company, we want to hear from you. We are looking to forge long-term partnerships – we want to help you to develop your business as well as ours. "As the leading British haulage firm, we are set up to support and provide regular work across a range of contracts and to offer some attractive opportunities."
For further info on the ICH scheme, write to [email protected] giving your contact details and a brief introduction.
We hope you enjoyed this article! For more news, views and reviews on all aspects of the truck driver's life subscribe today.