This event has now passed, information on 2020 Convoy in the Park will be posted next year.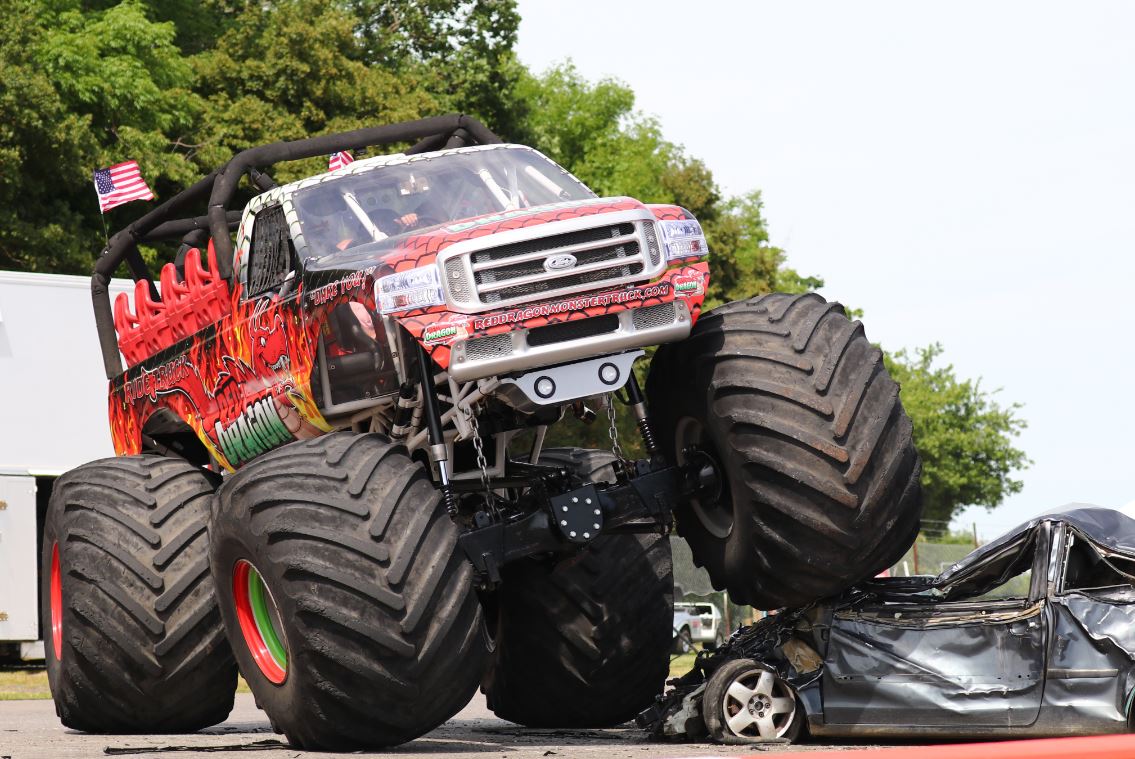 Red Dragon monster truck rides (pay per ride)
The purpose-built Red Dragon monster truck is the only tubular framed race specification ride truck in Europe. It has a 6.5 litre Chevy V8 engine, which gives more torque to cater for the extra weight of carrying up to 10 passengers. Anyone can ride the truck, as long as they are more than 3 feet tall. Watch Video here.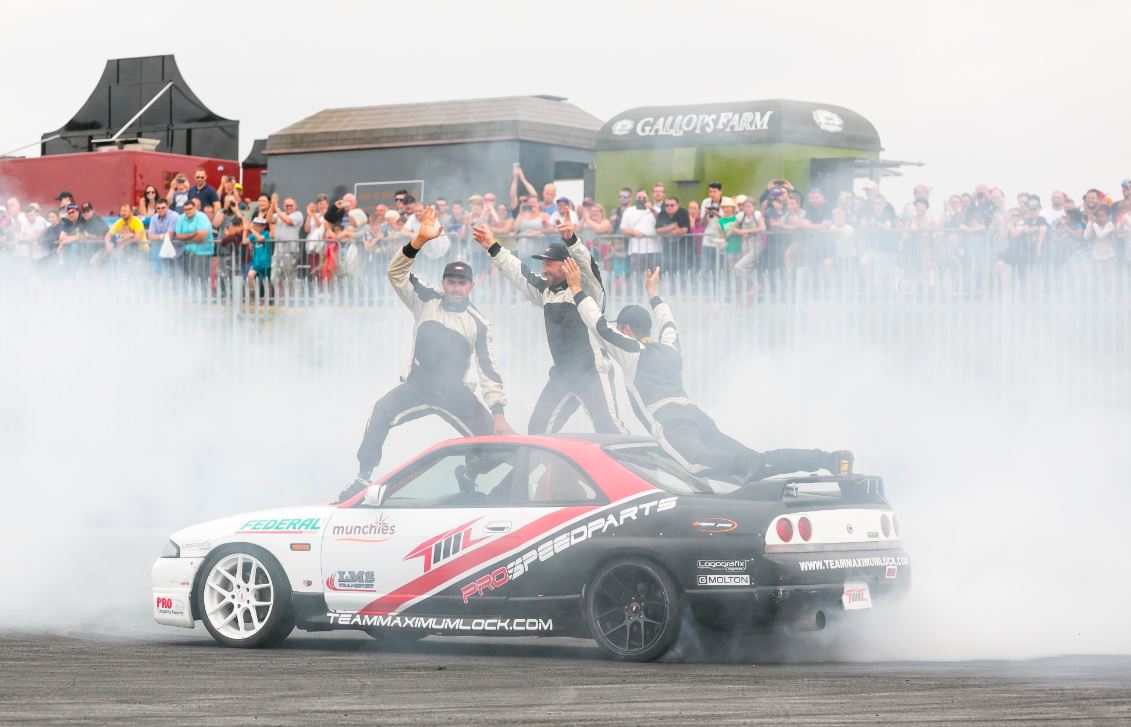 Team Maximum Lock stunt show
Multi-car stunt team flown in from Malta. Multiple shows each day. The drivers produce a combination of stunts, drifting and synchronized driving. They have been thrilling audiences across Europe since 2010 and are one of the best stunt teams out there. Watch video here.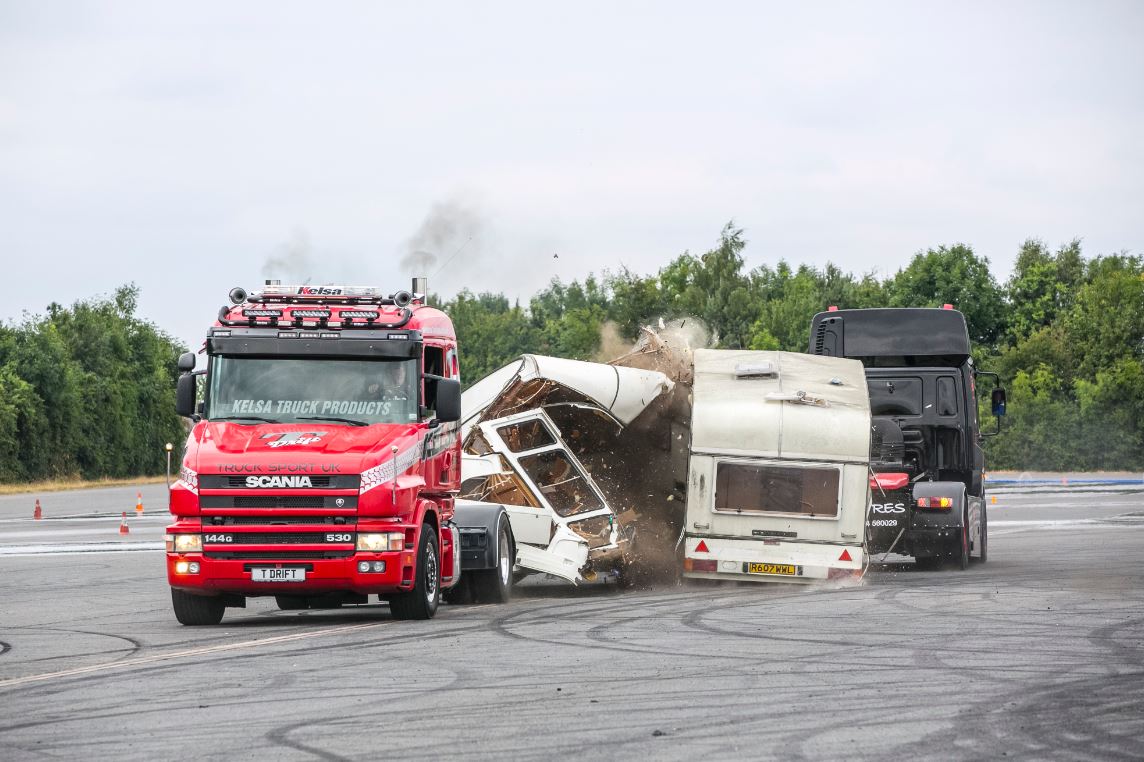 Drift truck demonstration & caravan crush
Multiple shows per day will see two drift trucks take to the Live Action Arena with pro drivers showing your power slides and drifting in a 7T tractor unit. The show will culminate in the now legendary caravan smash!
Drive a US rig
Clive Shaw Trucking is offering you the opportunity to drive a genuine US truck at Convoy in the Park. For just £25 you'll get to drive a Kenworth truck round the Tarmac Lake, perform a three point turn and then back again. We are sure this is going to sell out in advance so confirm your seat now by contacting Clive Shaw Trucking direct for a booking form: [email protected]
Taylor's Transport HGV driver training
Visitors to Convoy in the Park can have the chance to drive one of the Taylor Transport's trucks together with trailer around a special course. In exchange for a small donation to charity, attendees will be able to drive one of two Taylors Transport's driver training vehicles. Accompanied by a qualified instructor, visitors will be taught how to drive and reverse the trucks around a short course.