Convoy in the Park Picture Post: Dan Lote's Lone Ranger MAN TGX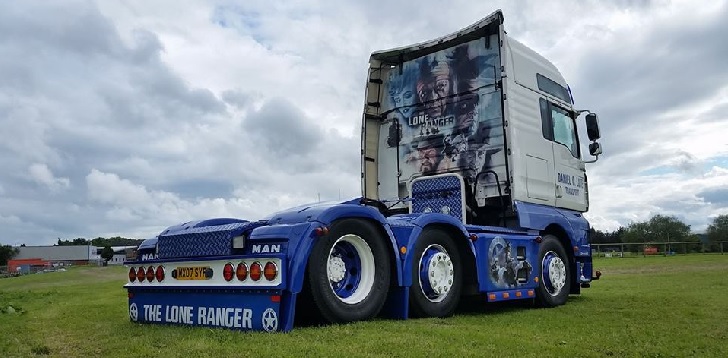 Convoy in the Park Picture Post: Owner-driver Dan Lote's MAN TGX, with its spectacular Lone Ranger design.
Dan is coming to Convoy in the Park and is "looking forward to it".
You can still book your truck into Convoy in the Park at Donington Park on July 22-23 – it costs £60 to do so, but that includes the cost of two weekend adult tickets, worth £50. There are also 25 show truck categories to enter, covering all the major manufacturers as well as classics. For more information, go to www.convoyinthepark.com
We hope you enjoyed this article! For more news, views and reviews on all aspects of the truck driver's life subscribe today.