Picture Post: B B Christoffersen Scania Topline 470 by Richard Johnston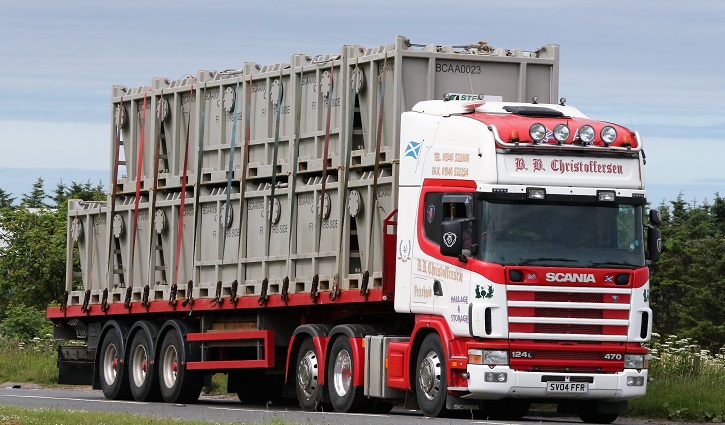 B B Christoffersen Scania Topline 124L 470, snapped on the A90 near Peterhead by Richard Johnston.
For more shots of Scanias on the road – as well as all the other major and some former manufacturers – you can see Picture Post in the print edition of Truck & Driver, which is available from newsagents our via subscription and on the website here and on Instagram (truckndriver).
If you want to send us a picture, please email it to [email protected] and include any information you have on it (e.g. make/model of truck, where it was taken, about the haulier etc). Pictures that appear in the magazine receive a £10 voucher, while the picture of the month wins a model truck.
We hope you enjoyed this article! For more news, views and reviews on all aspects of the truck driver's life subscribe today.