Picture Post: J&G Riddell Scania R730 Blue Stream by Sharon Moffat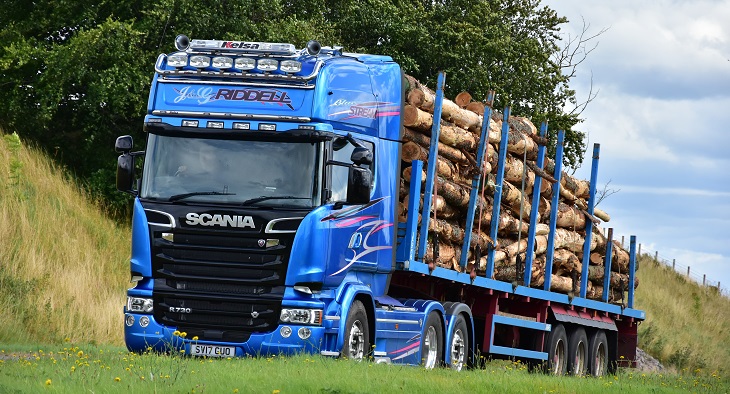 Picture Post: Scania R730 Blue Stream hauling a full load of logs from J&G Riddell of Aberdeenshire by Sharon Moffat. This photo was taken on the truck's first day on the road as it passed Barmuckity Layby just outside Elgin.
If you have a picture you want to send in to Picture Post, please send it to [email protected] Pictures that are included in the print magazine receive a £10 voucher. If you can include any details you may have on the truck, its load and where it was taken, so much the better.
We hope you enjoyed this article! For more news, views and reviews on all aspects of the truck driver's life subscribe today.