Snapshot – Iain MacEachen Transport's, Scania R580 XT by David Halliday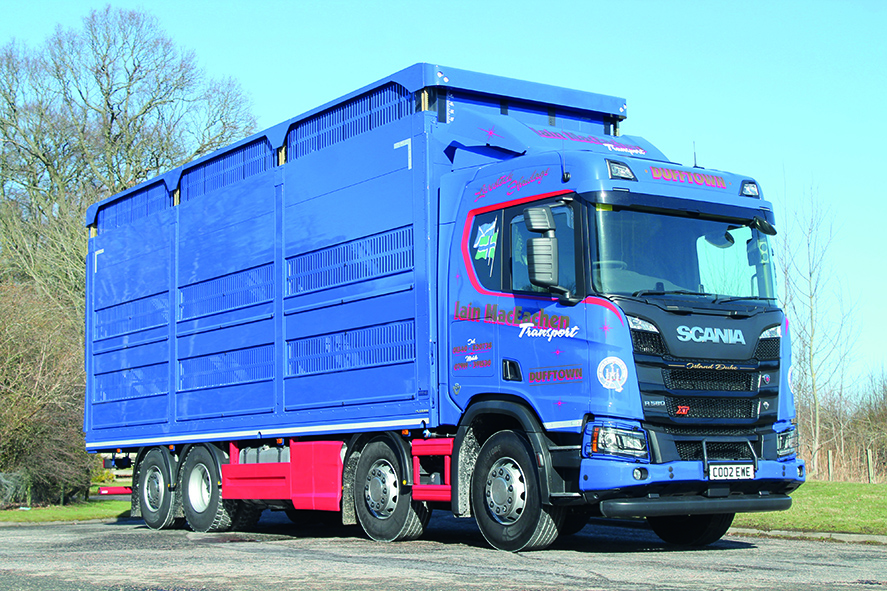 "David Halliday sent this pic of Iain MacEachen Transport's new Scania R580 XT with a Houghton Parkhouse Platinum livestock box, complete with lifting roof as seen here. The photo was taken before the lorry did its first load, on its way back from an exhibition in Ireland".
If you have a picture you want to send in for Snapshot, please send it to [email protected] and include any information you may have – such as the make of the truck, where it was taken – as well.
If you want to subscribe to Truck & Driver, click here
We hope you enjoyed this article! For more news, views and reviews on all aspects of the truck driver's life subscribe today.