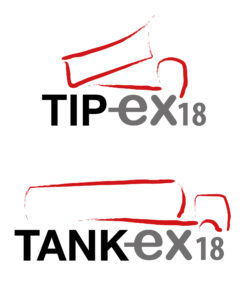 If you drive in the tipping, bulk haulage, tanker and bulk liquid sectors then Tip-ex and Tank-ex 2018 is the only show for you! Spread across three days at the Harrogate Convention Centre between Thursday 31 May and Saturday 2 June, it brings together over 100 leading manufacturers and suppliers for a celebration of all that is good about driving a tipper or hauling a tanker.
Last year DAFs new XF and CF model took centre stage as truck manufacturers, bodybuilders and tanker manufacturers brought their latest wares, ranging from Abba Commercials and its Predator Ultilite, which it claimed is the lightest steel tipper body in the UK,  to a low entry Volvo FM 8×4.
And if you're looking for a night out the Tip-ex and Tank-ex Awards take place over a gala dinner at the nearby Majestic Hotel – hosted last year by top comedian and Phoenix Nights star Justin Moorehouse.
Harrogate is the perfect location for a fun family weekend in North Yorkshire. There are many restaurants and cafes within walking distance of the exhibition halls and the spa town, including the famous Bettys Café and Tea Rooms.
Entry to the event is free – and you can register at tip-ex.co.uk