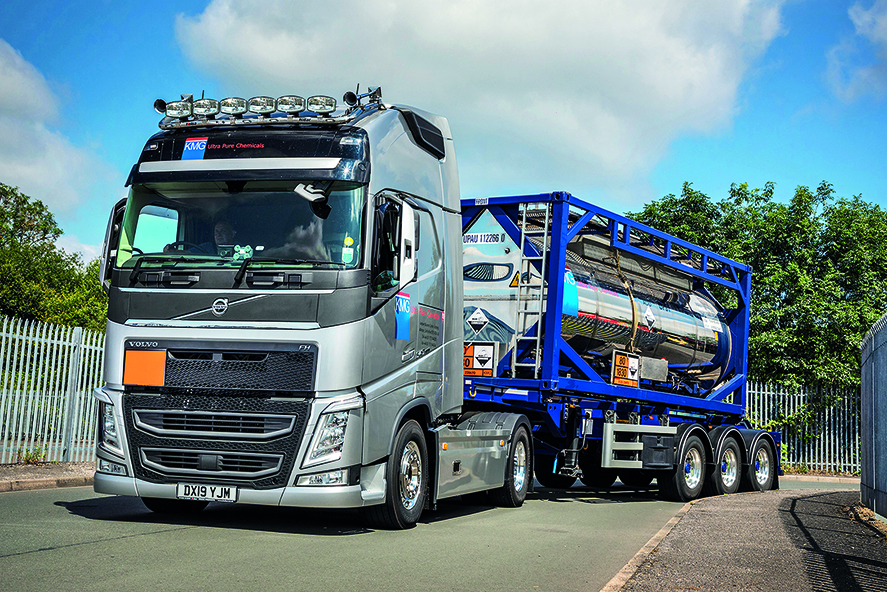 Alfreton-based KMG Ultra Pure Chemicals Ltd reports that its first Volvo, a FH 540 Dual Clutch 4×2 (right), is doing superbly. "For our European bulk deliveries, Volvo's I-Shift Dual Clutch transmission has been a revelation," reports David Roe, supply chain manager UK at KMG. "Having no pauses between gearchanges also makes a huge difference to fuel economy figures. Currently, our FH 540 I-Shift Dual Clutch, running at 40 tonnes GVW, is 10% more efficient than any other truck in the fleet."
Truckscene Send us your stories! Email us at [email protected] Story of the month wins this limited edition 1:50-scale Volvo FH Globetrotter 6×2 tag-axle tractor unit with three-axle curtain trailer in Ferguson Transport colours.
It's worth £149 and comes courtesy of Search Impex. For availability of this and other models visit search-impex.co.uk or call 01332 873555
We hope you enjoyed this article! For more news, views and reviews on all aspects of the truck driver's life subscribe today.