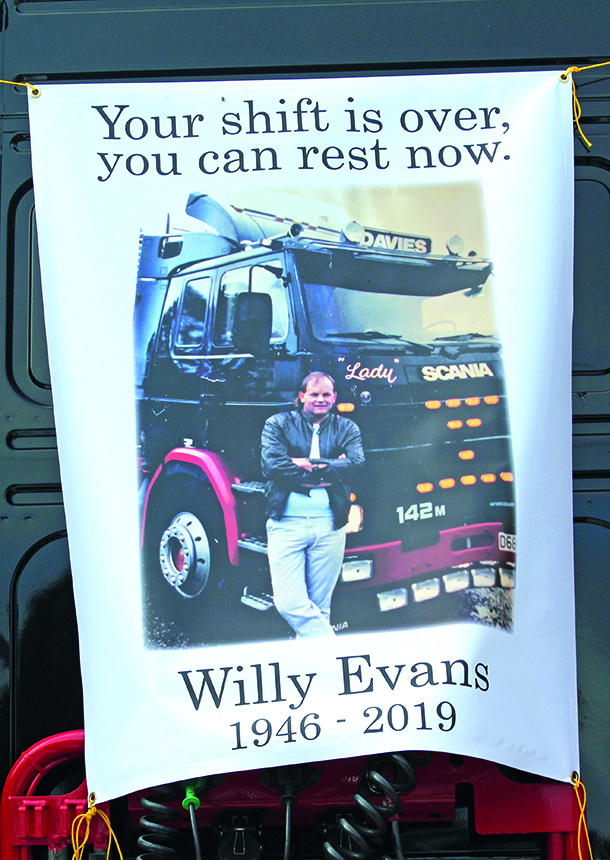 The funeral of Willy Evans, who was one of the early drivers for Ralph Davies International, took place in October with a strong show of support from the road transport community.
Willie appeared in the October 1987 issue of Truck & Driver, following a trip from Scotland to Spain. A picture (right) from that article was attached to the restored Ralph Davies Volvo FH that carried Willy in the funeral procession.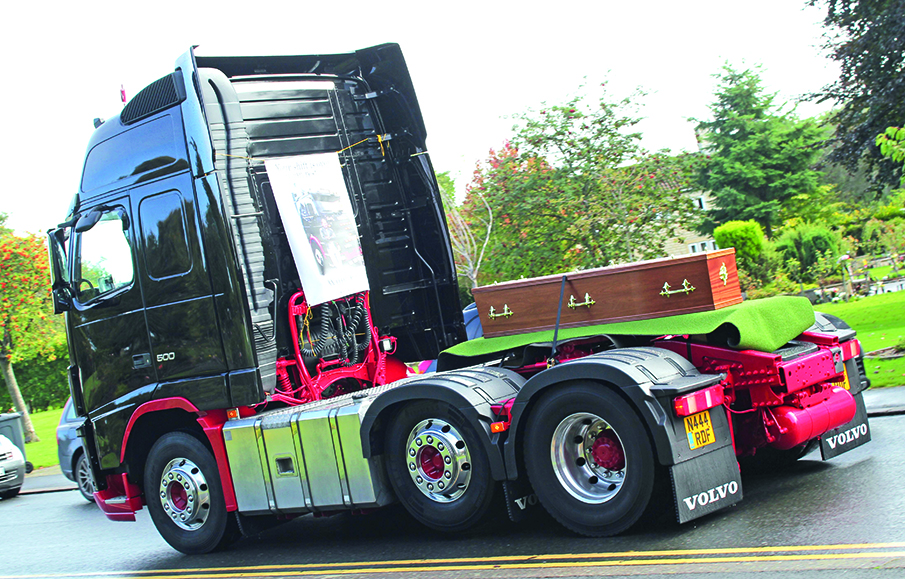 T&D sends its deepest sympathy to the Evans family.
Truckscene Send us your stories! Email us at [email protected] Story of the month wins this limited edition 1:50-scale Volvo FH Globetrotter 6×2 tag-axle tractor unit with three-axle curtain trailer in Ferguson Transport colours.
It's worth £149 and comes courtesy of Search Impex. For availability of this and other models visit search-impex.co.uk or call 01332 873555
We hope you enjoyed this article! For more news, views and reviews on all aspects of the truck driver's life subscribe today.