Take on the Scalextric Challenge at Convoy in the Park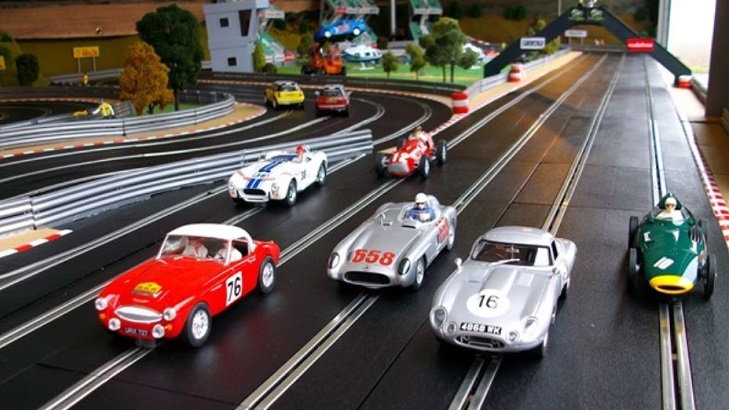 Think you're a racing driver but haven't managed to get out on the real track? Then try out the Scalextric Challenge at Convoy in the Park and see what you can do in miniature!
At Convoy in the Park, which will be held on the weekend on 21-22 July at Donington Park in Leicestershire, the Scalextric Challenge will be one of many events that people who come to the event will be able to take part in.
Will you choose the rapid Porsche or maybe a four wheel drive rally prepared Subaru? The Mini Coopers are very quick around the track or how about a Dodge Viper for raw power down the straights?
Whichever car you choose, the real skill and your race results will depend on your reactions, concentration and nerve as you carefully negotiate the hairpin corners and then open up the throttle to blitz down the straights and past the pit lane to register your lap time.
The aim of the challenge is simple – to be the fastest racing driver of the day. Drivers can have as many races as they like to find the car that suits their style and work their way up the leader board. The fastest driver of the day will receive a prize.
Please note individual charges apply.
Other attractions at Convoy in the Park include truck racing – as well as a full programme of support races – more than 1000 show trucks, a trade exhibition and much more!
To book tickets for Convoy in the Park, please go to: https://doningtonpark.msv.com/DP-18-Convoy/Admission-Tickets
We hope you enjoyed this article! For more news, views and reviews on all aspects of the truck driver's life subscribe today.