Did you know there was a Convoy novel as well as a film? We're going to be exploring it in some detail over the coming months!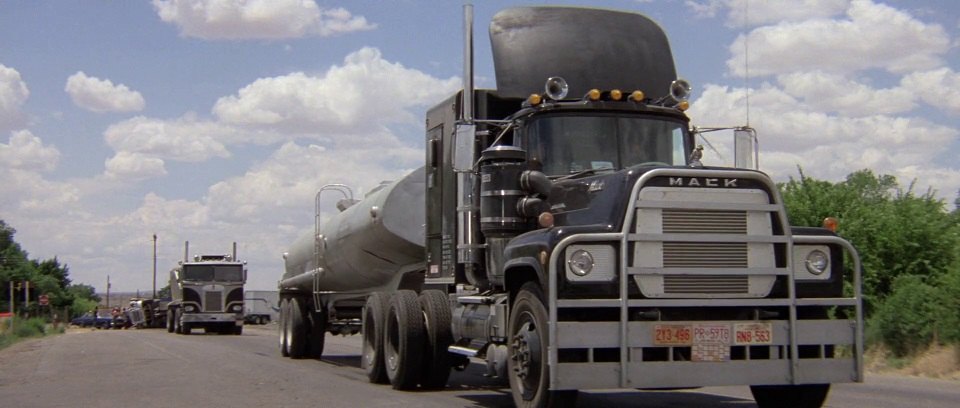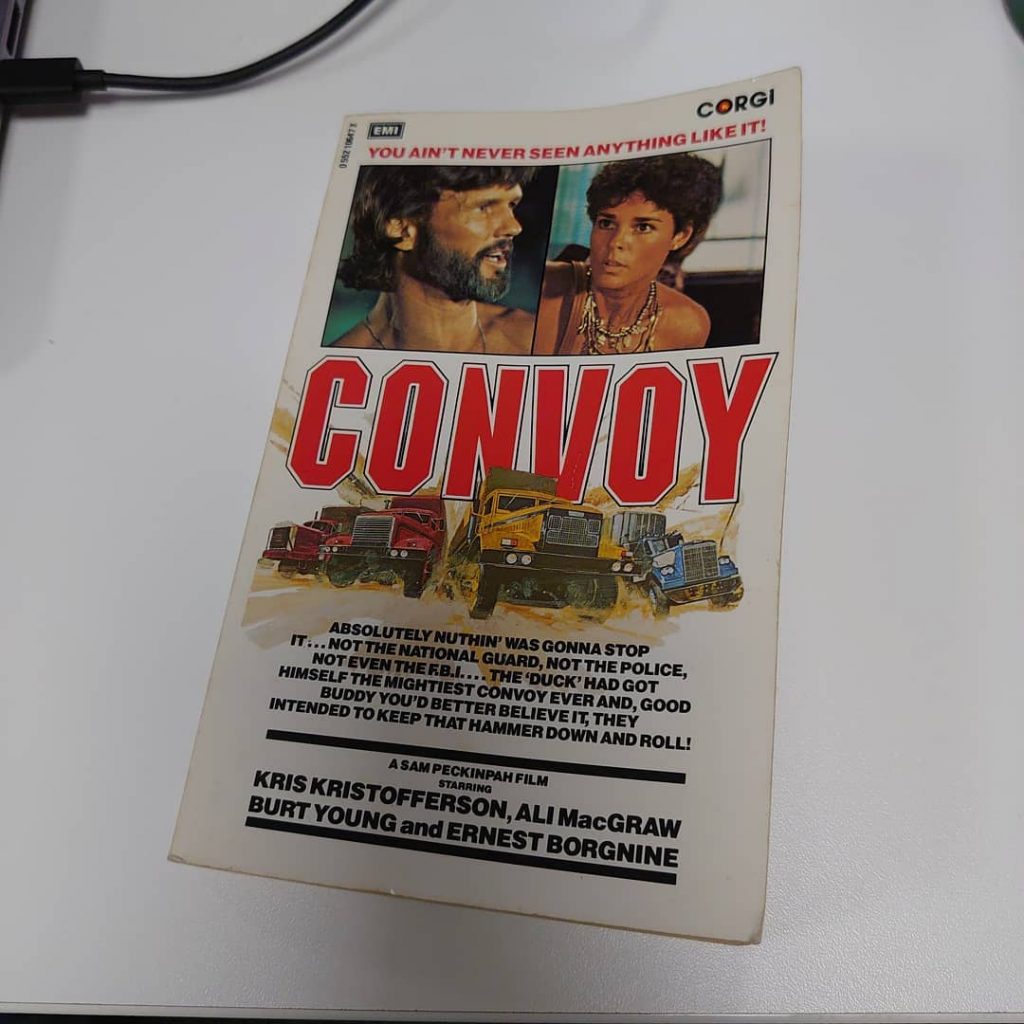 Did you know there was a book as well as a film? The novel isn't as good as the movie, not by a long shot, but there's still a tonne of detail in here and fans will find it interesting to read. We have plans to deep-dive the book on our new podcast (pilot episode out this Friday).
Here's a few extracts to what your appetite – stuff that was most certainly NOT in the film (with good reason to be fair):
"A little further on she came to an enormous house trailer of somewhat shady repute that had been rented by a hastily formed consortium of local ladies for the avowed purpose of cleaning up while the going was good. A crude hand-lettered sign attached to its side said simply 'Come and Get It'. The first two truckers in the line were arguing over who was next. Suddenly, Big Nasty stepped out of sixth place and marched up to them….."
"There was a reason for the absence of bears on the convoy's tail, or at least for the absence of the great big Papa Bear in sheep's clothing. Lyle was in jail. Suspcion of impersonating a police officer, grand theft auto and resisting arrest  – Hamilton informed Fish as they sped toward the State Police substation where Lyle was locked up…"

Tip-ex and Tank-ex is the only UK event dedicated to the tipping, bulk haulage, tanker and bulk liquid transport industries. With over 100 leading manufacturers and suppliers on show, many of whom exhibit exclusively at Tip-ex and Tank-ex, this is a must-attend event for operators in the dry bulk and liquid tanker sectors. Register here for your free tickets: https://tipex20.reg.buzz/
We hope you enjoyed this article! For more news, views and reviews on all aspects of the truck driver's life subscribe today.