Two new Actros L 2546 for JA Killoh of Fraserburgh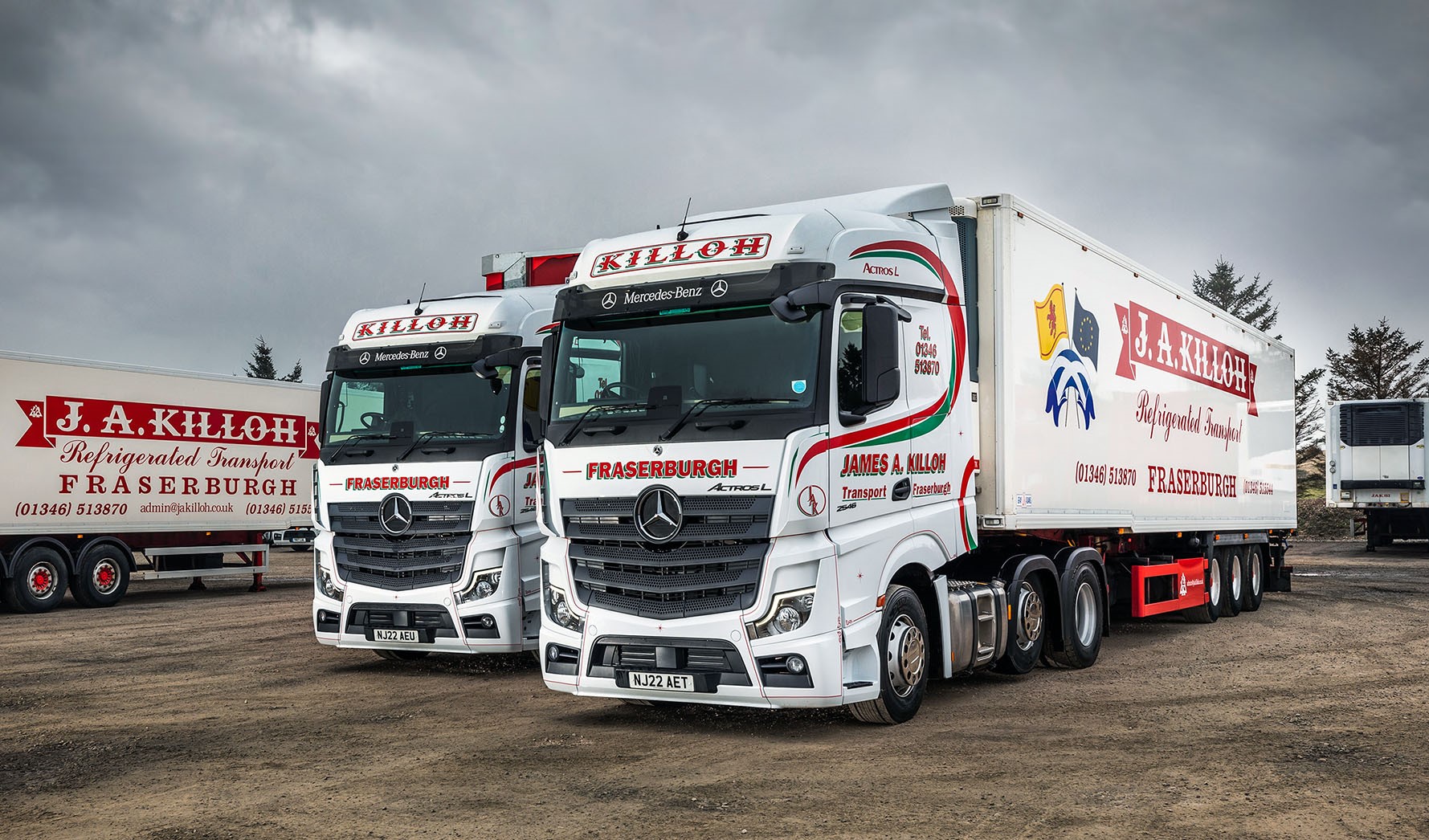 Oh we do like a press release with a cracking set of pics, and this one which details a pair of new Actros L 2546 tractor unis for JA Killoh certainly falls into that category. The Actros has had a raft of mechanical and technical updates for Euro 6e, including big updates to the engine and transmission. These trucks are running the 10.7-litre 460 engine as opposed to the 12.8-litre more commonly specced in British 6x2s these days, it'll be interesting to see how these latest models perform.
PRESS RELEASE:
The two 2546 tractor units are also the first new vehicles supplied by Aberdeen Dealer BLS Truck & Van to a customer that has previously favoured pre-owned examples.
Actros L sets new standards in the segments for long-distance haulage and heavy-duty distribution. In addition to a full complement of well-proven Mercedes-Benz technology, it comes with a host of new features that deliver further improvements in efficiency, safety and comfort. Highlights include sophisticated aerodynamics, quieter cabs with improved heat insulation, and a lower, more comfortable seating position that also provides improved visibility.
The Actros L badge now applies to all four- and six-wheeled tractor units with single or double drive axles, and 18- and 26-tonne rigid chassis, that have flat-floored GigaSpace, BigSpace – as chosen by JA Killoh – or Stream Space cabs in the wider (2.5m) of the two widths available. As 2546 variants the operator's latest trucks employ 10.7-litre in-line six-cylinder engines that produce 340 kW (460 hp).
Explaining the decision to purchase new vehicles on this occasion, rather than top-quality pre-owned examples, proprietor James Killoh said: "The used truck market is very strong at the moment and this is reflected in some of the prices."BLS Truck & Van's Chris Dyer is a good salesman; he's very professional and nothing is too much trouble for him. Chris told me about the Actros L and I liked the sound of it, so decided to order a couple, which we've also 'specced' with fridges and microwaves. "These are still early days but first impressions are certainly positive. The drivers tell me they're really quiet and comfortable, while in terms of fuel consumption the new trucks are already performing at the top end of our 9-9.5mpg fleet average. Obviously, I'm very happy with that."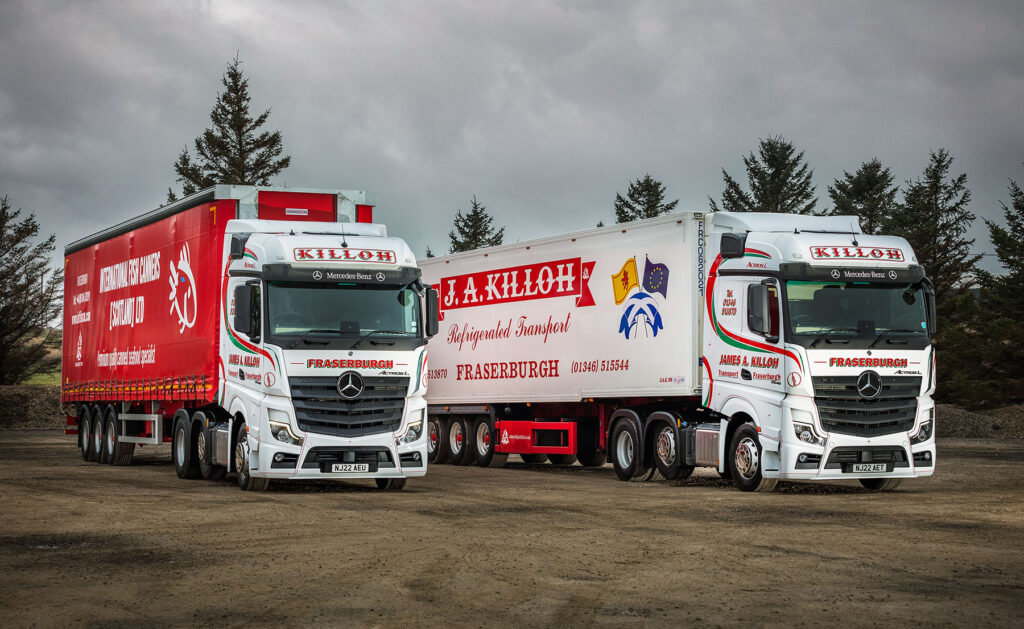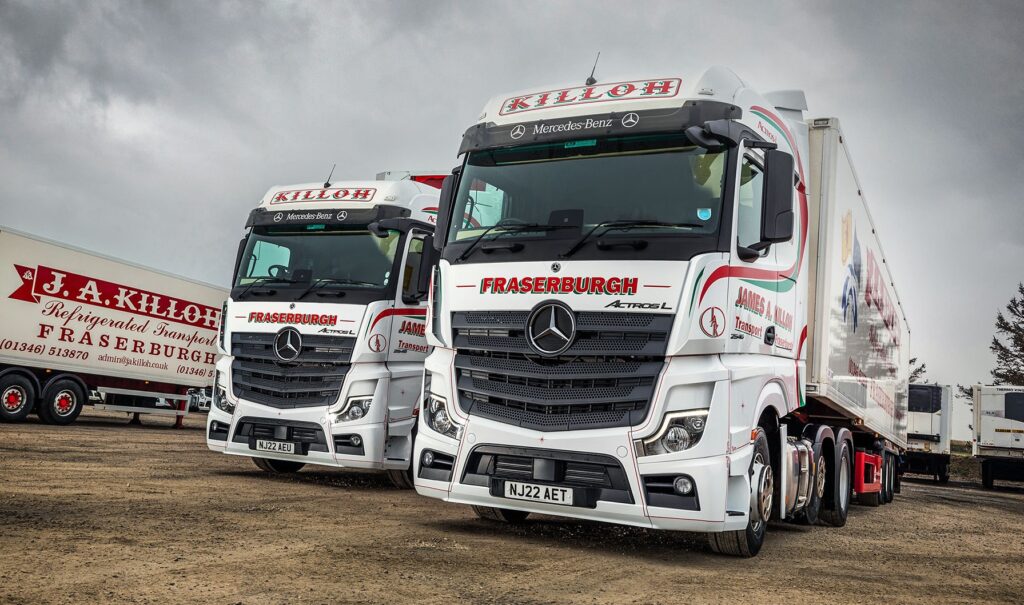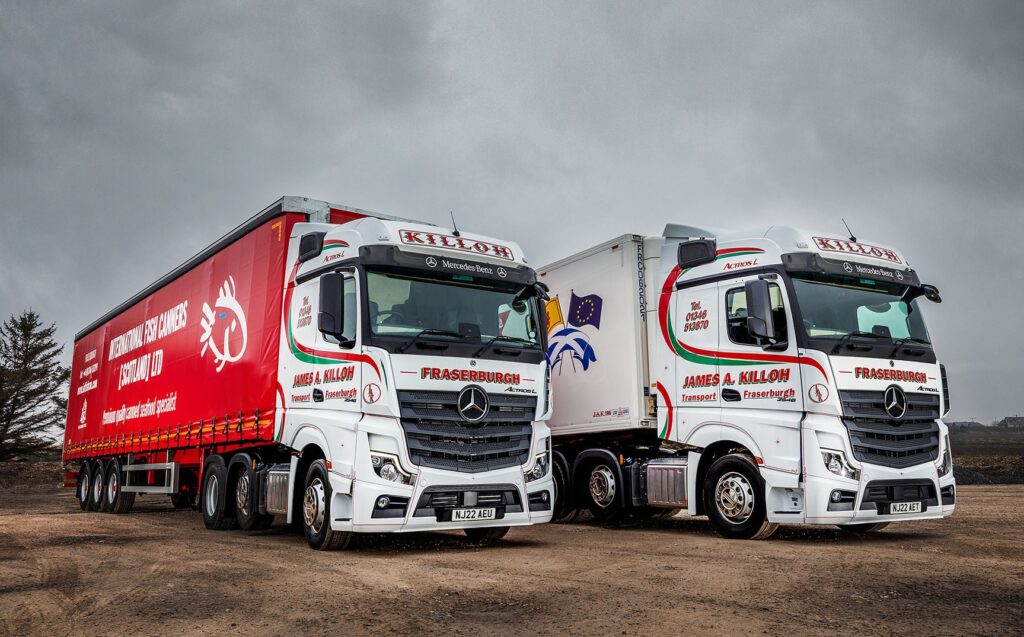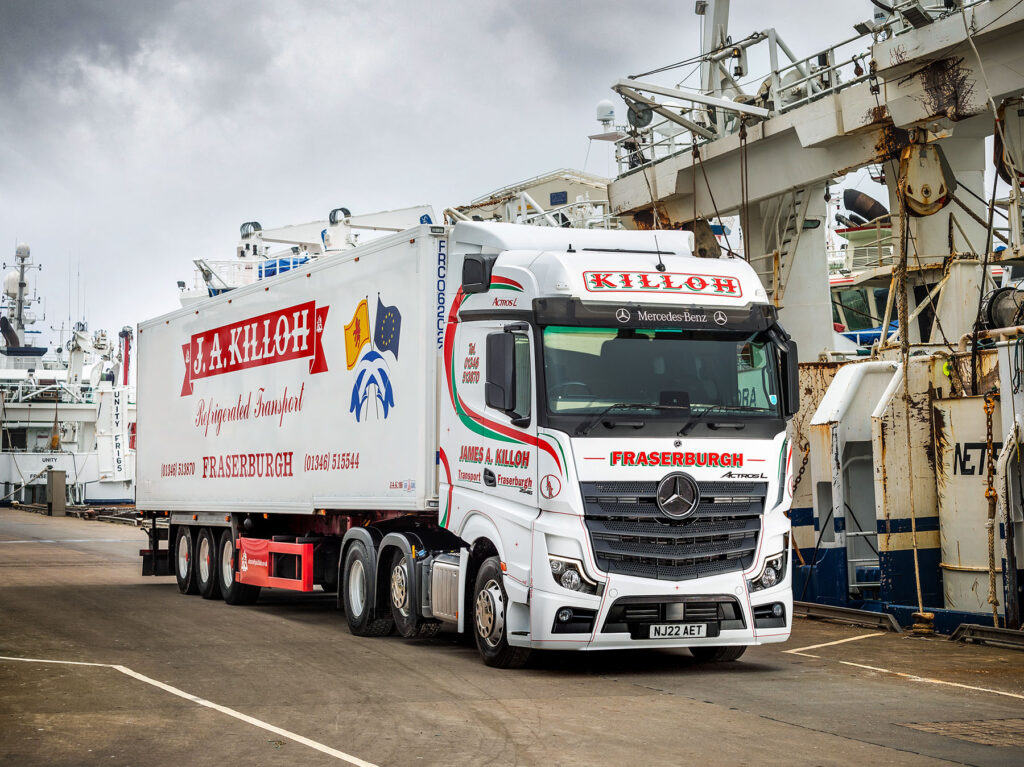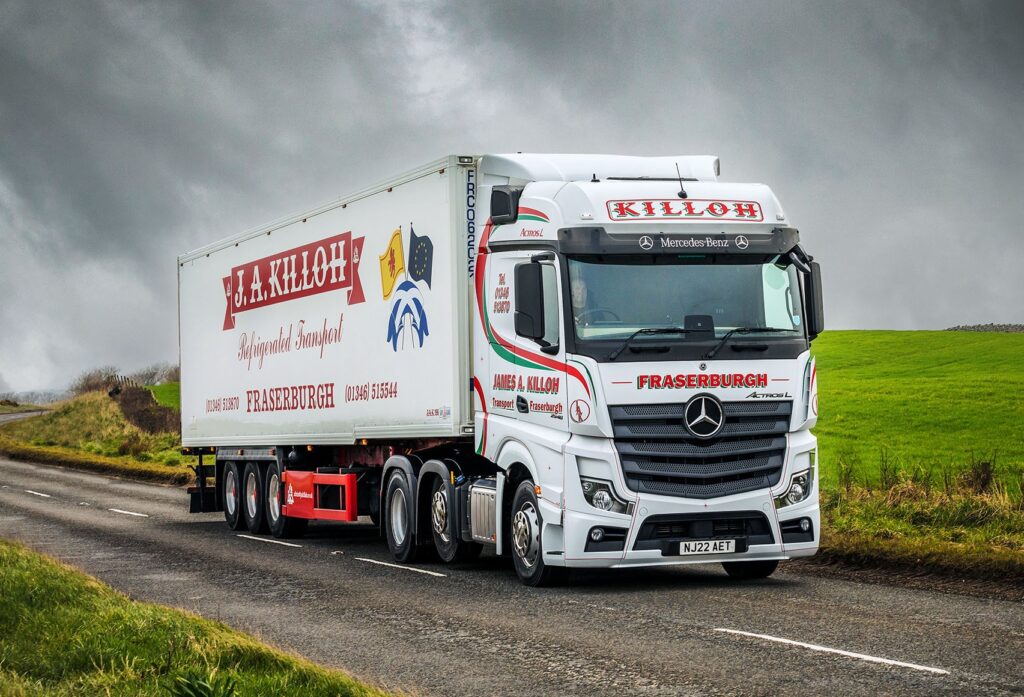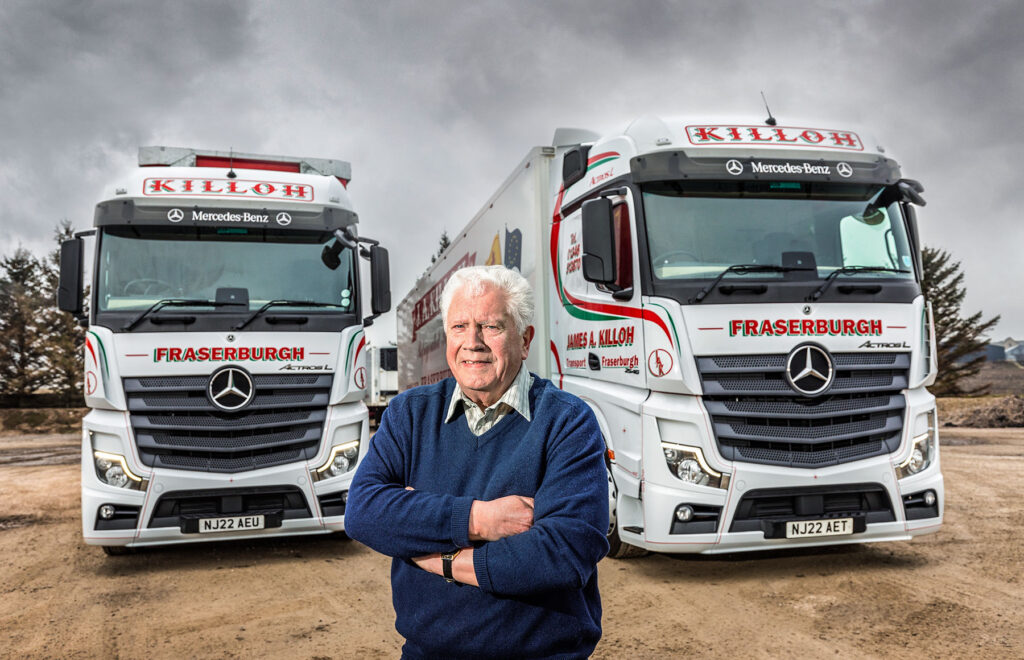 We hope you enjoyed this article! For more news, views and reviews on all aspects of the truck driver's life subscribe today.