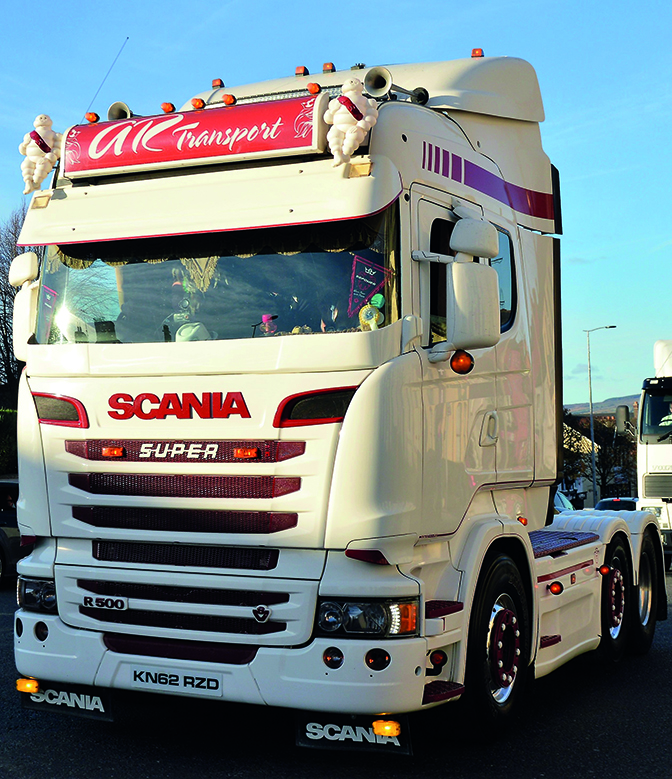 Here are a pair of fabulous Scania T-cabs photographed at the Skip Car Tour 2018 (Orchard Truck Run) of McGeown Commercials and S G Curry, plus a Dutch-style Scania R500 (right) owned and driven by Noel Rafferty, captured at the annual LNR Tractor & Truck 2018.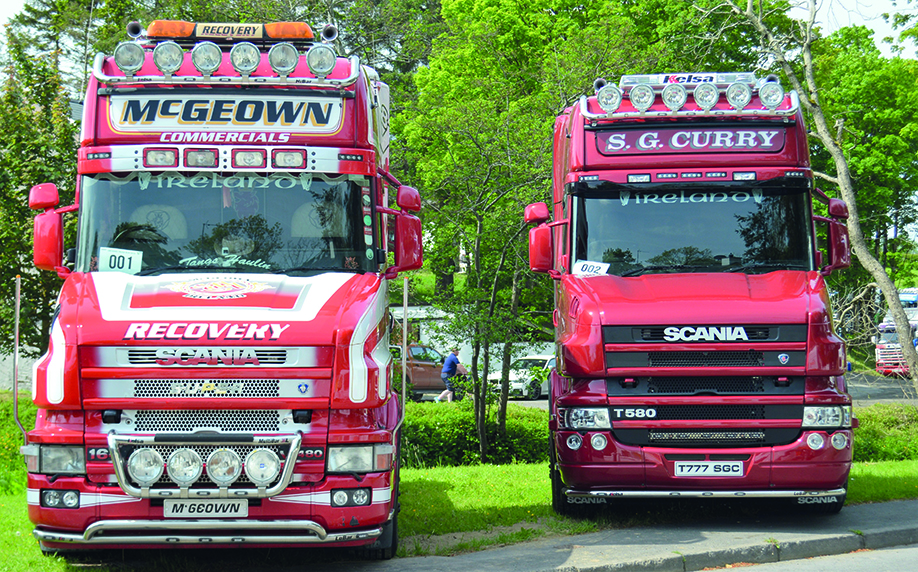 Cheers to Mark Speers and Barbara Philips for sending in the pics.
We hope you enjoyed this article! For more news, views and reviews on all aspects of the truck driver's life subscribe today.