Youcut – **App of the month**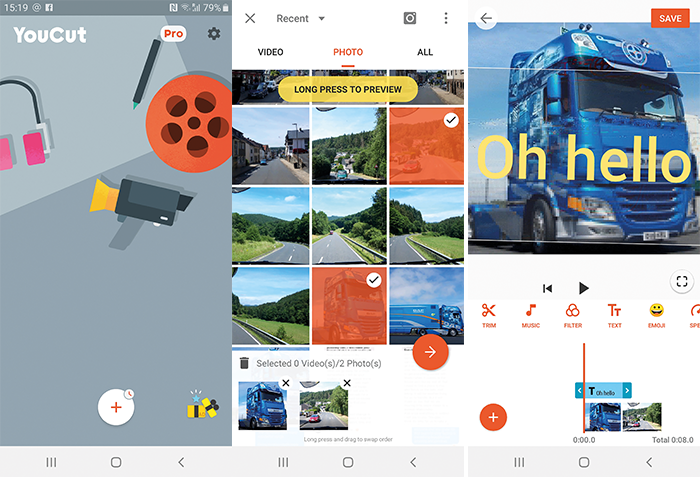 We've been busy attempting to edit videos on our phone. If you have an iPhone then you have iMovie and that's awesome, but
we have an Android device so had to find an app. Having tried a few, we got on best with YouCut.
It's simple to add text, music and basically just crop and stitch a series of clips together. There's nothing difficult about it. Coming soon: Truck & Driver's YouTube channel. Maybe.
Dougie Rankine
Search YouCut on Google Play