Tasty new low-calorie cooked breakfast from Chippenham Pitstop!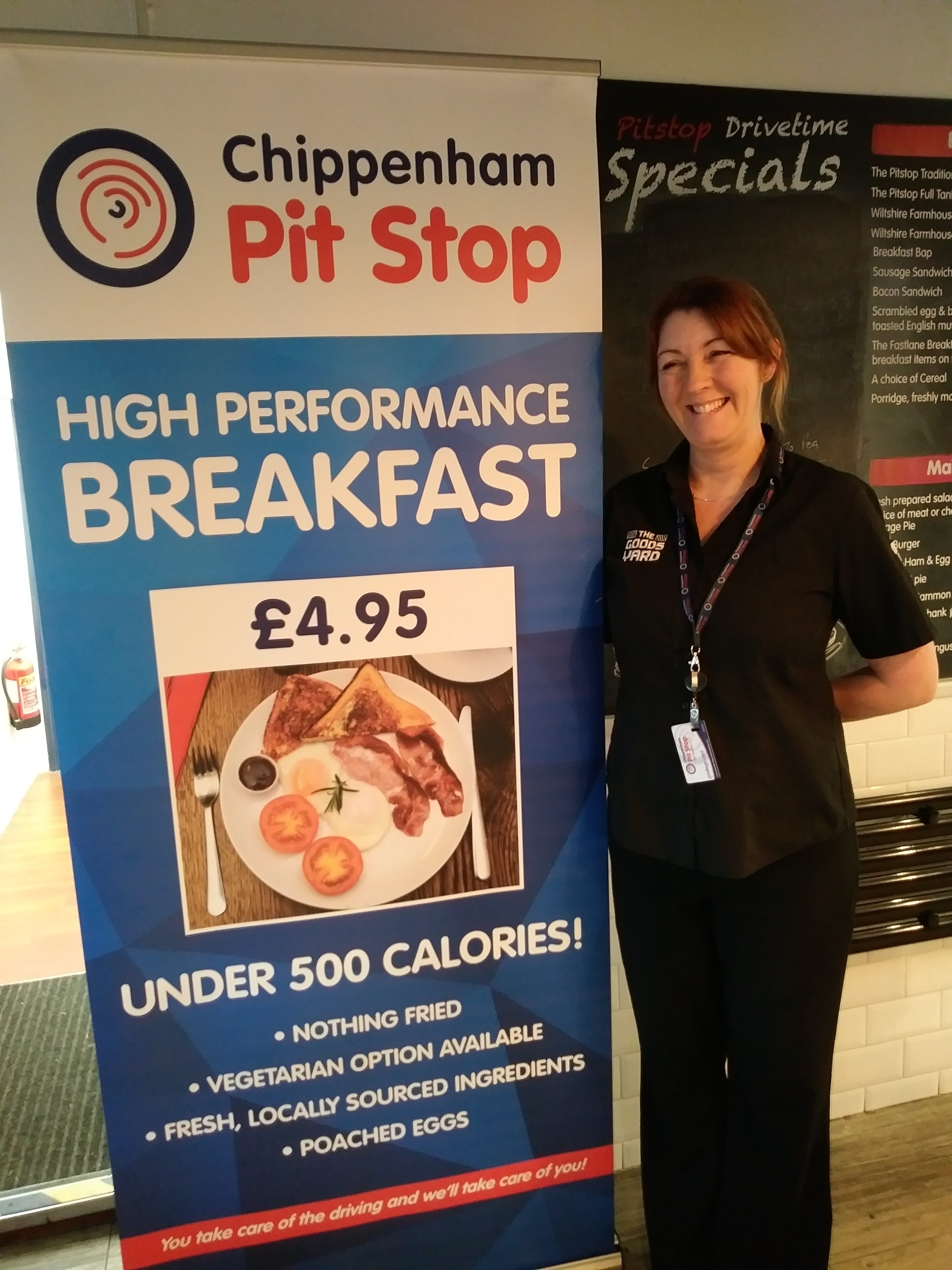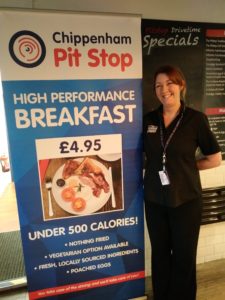 Those fine folks at the Chippenham Pitstop got in touch this morning to tell us about their new kitchen extension, and some new menu options.
The innovative, award-winning truckstop has previously installed an outside gym, round trip walking route and even a set of scales.
Completion of a major £250,000 kitchen extension at the Chippenham Pit Stop for truckers will be celebrated by the introduction of more lower calorie  'High Performance' meals.Truckers from across the UK and Europe and diners from neighbouring villages have already given the thumbs up to the pit stop's High Performance Breakfast which weighs in at under 500 calories. Now following the planned completion of the new extension to make the kitchen four times bigger this May, more lower calorie options for lunch and dinner are planned.
Truck Stop Health Campaigns Coordinator Lisa Hatherell said research showed that Mr Average consumed around 2,500 calories a day so by reducing their consumption by 500 calories the average trucker could lose a pound a week. "The trick has been to produce a breakfast including poached eggs, bacon, toast and tomato, with a veggie option, that is tasty and sets people up for a day's work yet will not put on those extra pounds," she said. "But it's not only about losing weight because the meal is also low in fat and high in protein so will also be attractive to customers building up their muscles and best of all it is our cheapest breakfast option so wallets will stay in great shape too!" said Lisa.
They'd already installed an outside gym, set up a round trip walking route and even introduced a set of scales to help customers watch their weight, said Lisa.
The pit stop's continuing drive to improve the quality of its services for its trucker and local community customers has resulted in the site receiving industry awards over the past three years.
Team member Jo Burton is pictured with the popular High Performance Breakfast.
We hope you enjoyed this article! For more news, views and reviews on all aspects of the truck driver's life subscribe today.