Solway show back in September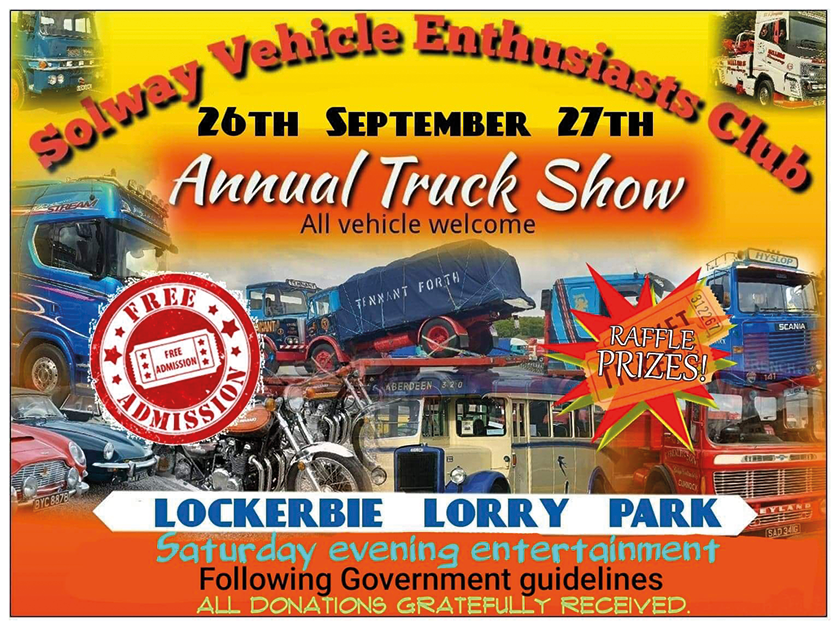 The Solway vehicle enthusiasts club has postponed their annual show due to the COVID-19 crisis, But there is good news as the event has now been rescheduled and will take place on the weekend of 26 and 27 September at the Lockerbie lorry park near Johnston Bridge, just off the A74 (M).
Entry is free to spectators and vehicle owners. If you have a vintage vehicle please come along and add to the show. All proceeds go to worthy causes in the Dumfries and Galloway area.
We look forward to seeing you there! T&D might even make it along in the Foden, providing We can get it MOT'd by then.
We hope you enjoyed this article! For more news, views and reviews on all aspects of the truck driver's life subscribe today.