A major upgrade for Manchester's M60 motorway Junction 18 Simister Island interchange is out for public consultation. There are two options on the table to choose from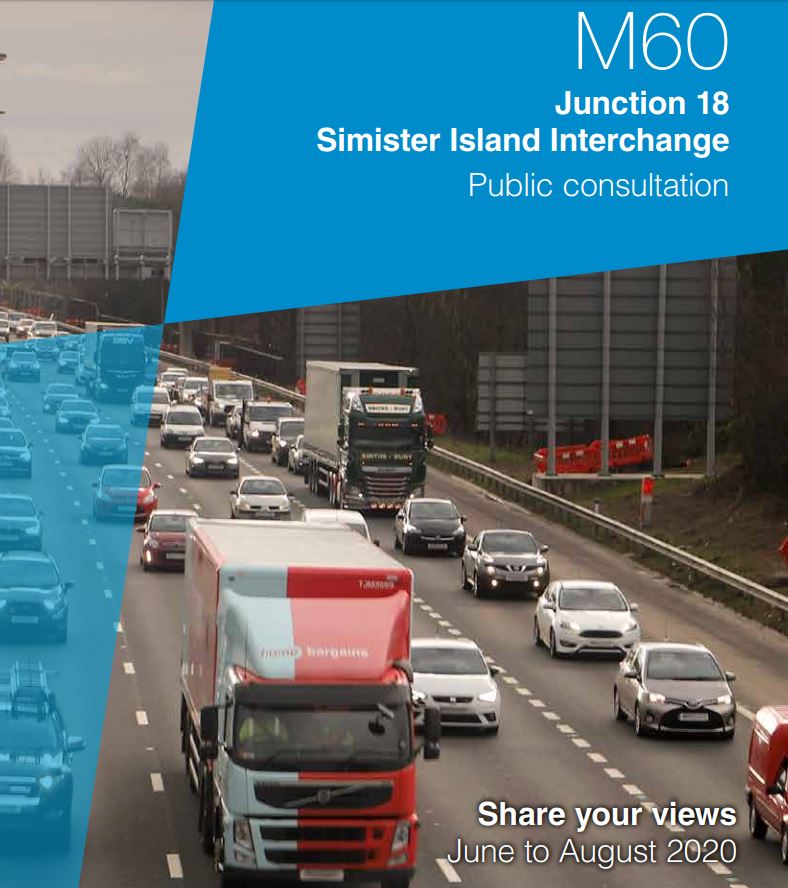 Here's some news about a rather odd piece of motorway near Manchester that you have to leave to stay on it. The only motorway in England which drivers need to come off to continue their journey on the same motorway could be about to get its missing link! Anything that helps with congestion in this area has to be a good thing (we're not convinced the last set of upgrades with the variable speed limits had the desired effect, but anyway….).
The anomaly was created when the M60 was formed 20 years ago, connecting several existing motorways with a new stretch of motorway to form a 36-mile ring road around Manchester. The current set up means drivers travelling eastbound on the M60 at junction 18 near Prestwich, known locally as Simister Island, soon find themselves on the M62 on their way to Leeds if they don't use a roundabout to reach the southbound section of the M60 – and that can be super annoying if you happen to do it in a truck, especially when it's busy or you're tacho is running low on time – or both!
And here is a look at the two options to be decided upon:
Here's the link to the consultation page:
https://highwaysengland.citizenspace.com/he/m60-j18-simister-island/
You'll also find a set of fly-through videos there too via YouTube, https://www.youtube.com/watch?v=qAYWC-tHd5Y&feature=youtu.be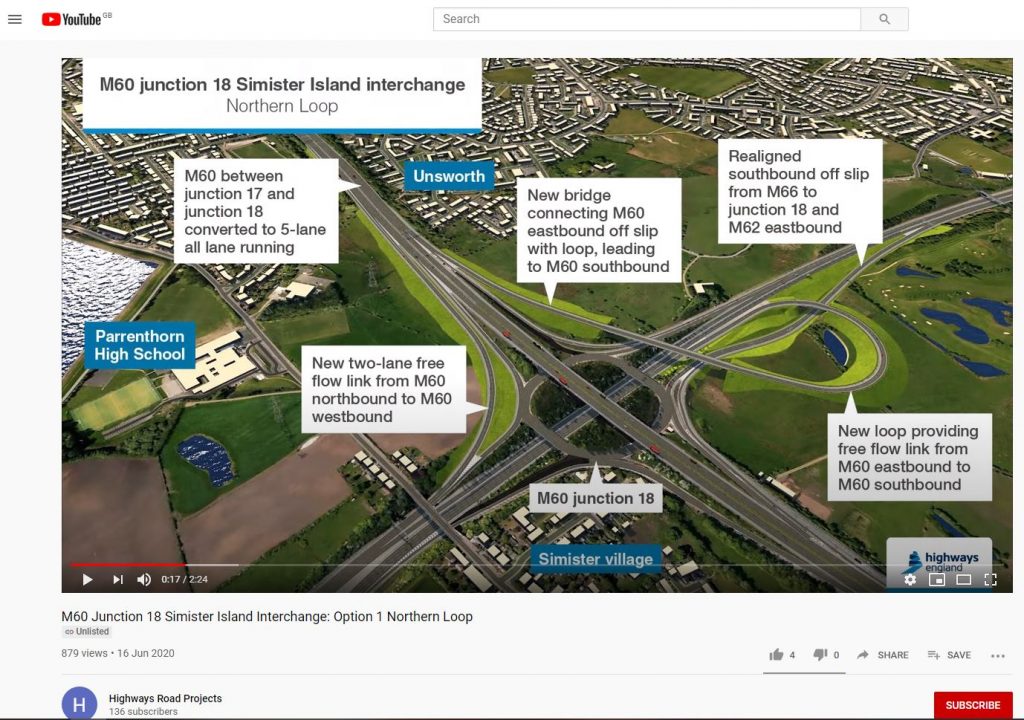 Finally we note that while there is an intention to convert hard shoulder to provide an extra lane – a total of five in each direction – the current discussion around building any more Smart Motorway will be taken into account: "To complement improvements at Simister Island Interchange, we will also convert the hard shoulder into a permanent traffic lane between M60 junctions 17 and 18, providing 5 lanes in both directions. This will provide additional benefits to those delivered through the Manchester smart motorways scheme and reduce delays through the improved junction as well as on the M60. We're also aware of the recent Department for Transport stocktake of smart motorways and will consider these recommendations when we develop the options further."
We hope you enjoyed this article! For more news, views and reviews on all aspects of the truck driver's life subscribe today.