Get ready for the big MoT test scramble of 2020! Test dates to be allocated from next week for July – but only to test sites that have met DVSA Covid standards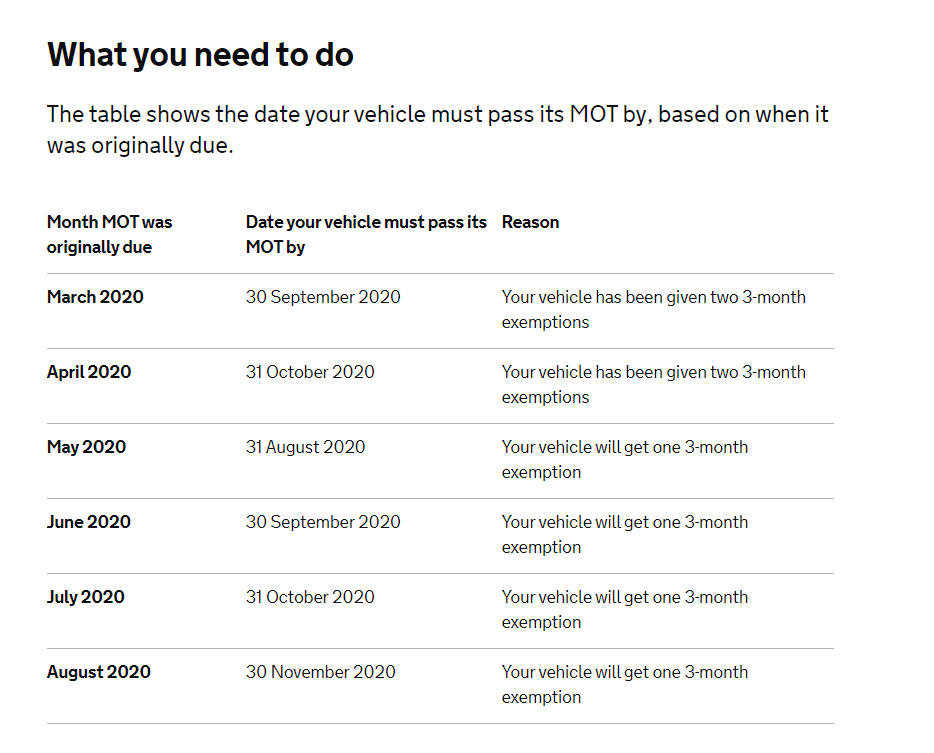 This update just dropped into our inbox from the RHA Press Office. The DVSA are to start allocating test dates from next week for July. Will trucks that have been out of test longest be prioritised? We don't know.  If your truck was out of test at the end of March, you have until the end of September to get a new test. End of April, you get up to six months extention BUT from May onwards, it's one three month extention only. See the attached table.
Only sites approved by DVSA as "Covid compliant" will be allocated tests. Some ATFs will need modification to comply with "DVSA Covid Standards" before they will allocate tests. We don't know what those standards or modifications will be. Initially allocations will be for July only. Further tests will be allocated in coming weeks.
More on this as we get it…
We hope you enjoyed this article! For more news, views and reviews on all aspects of the truck driver's life subscribe today.