Biglorryblog and the Daily 7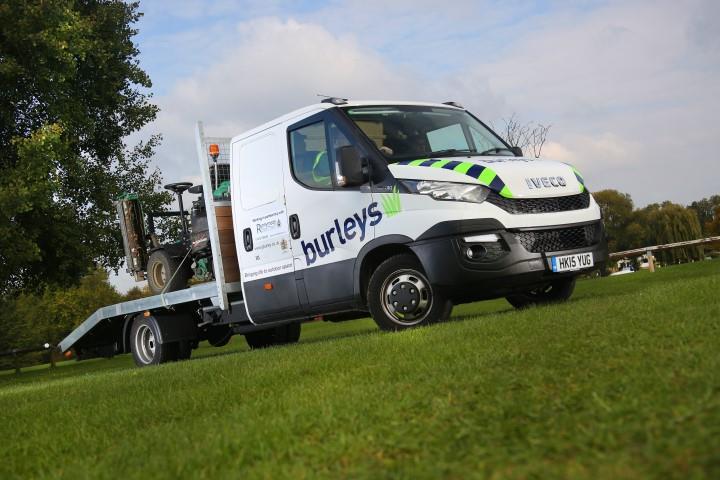 No not your 5 a day but this Iveco Daily that takes seven.
The three New Daily chassis cabs join the Burleys fleet of 140 vehicles and have each been fitted with a lightweight plant body with beavertail by Solent Bodyworks. A large proportion of Burleys' grounds maintenance work involves the use of specialist machinery and equipment which needs to be transported by commercial vehicles that are specifically designed and fabricated for grounds maintenance operations.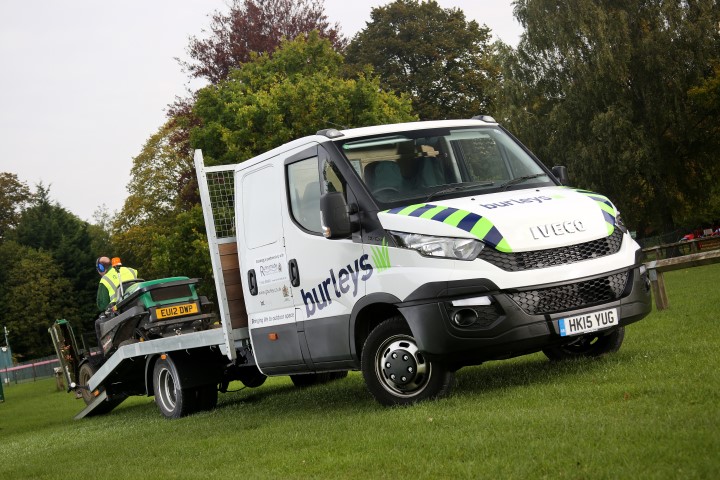 "The nature of our business means we work our vehicles hard and require a 3.5 tonner that can handle anything we throw at it during its seven year life on our fleet. Vehicles also need to have excellent manoeuvrability for some of the sites we access, and here New Daily really delivers. "Another key factor which led to us choosing Iveco was the shorter lead time compared to the " explains Burley. s.
Burleys, as it is now known, was founded in 1951 as an arm of J. Burley & Sons, a civil engineering operation which played an important role during the Second World War – maintaining airstrips and other vital facilities for the Ministry of Defence. Founder, George Burley, saw a market for a business which offered an environmentally friendly and consistent grounds maintenance service in the South East. The thriving business, which was acquired by TCL Group in 2014, is based in Dorking in Surrey and holds a Royal Warrant for Grounds Maintenance and Landscaping to Her Majesty the Queen. Burleys now employs 360 staff, with a total of 600 across the TCL Group.

We hope you enjoyed this article! For more news, views and reviews on all aspects of the truck driver's life subscribe today.