Biglorryblog: Comfort and Joy in a quarry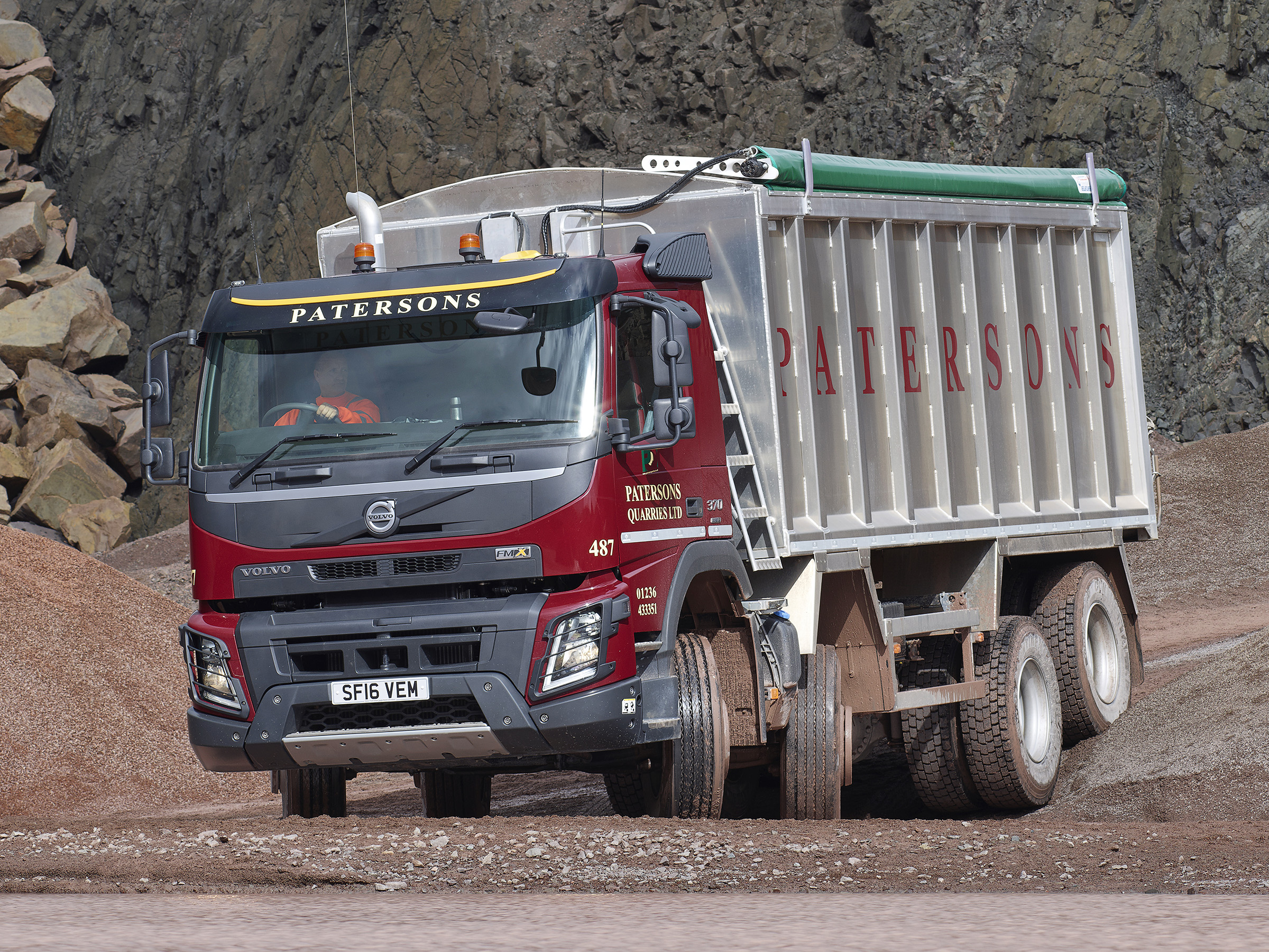 Five new Volvo FMX 8×4 tippers were recently delivered to Patersons Quarries Limited into the company's Rigside, South Lanarkshire, depot and transport manager, Gordon Carlton was immediately on the receiving end of some positive staff feedback.
"We took drivers off our other make tippers, all of which were registered during 2015," reports Gordon Carlton, adding, "Within the first few days of operation, reaction to the new FMXs was amazing. All were reporting a noticeable increase in fuel consumption levels, with a truck straight out of the box, and a big difference in cab comfort. Some have noticed how relaxed the driving experience is with Volvo's I-Shift automated gearbox and others are sensing reduced levels of tiredness after a full dayshift, meaning they go home feeling more refreshed and ready for family life. With the current nationwide shortages of experienced professionals, happy drivers are good news to me."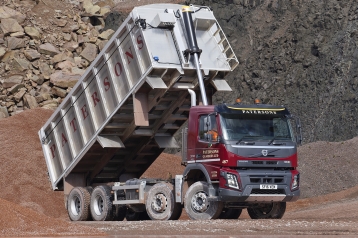 The five FMX tippers were specified with Day cabs over Volvo's 11 litre, D11K370 diesel engine, which produces a maximum of 370hp between 1600 and 1900rpm. Gordon Carlton reports the power plant as being well on top of Patersons Quarries' 32-tonne tipper operations across central Scotland and northern England. He also expects the excellent fuel returns to improve further as the trucks bed in.
The 12-speed I-Shift gearboxes come with Volvo's Distribution and Construction software packages, whilst for off road quarry work, Gordon Carlton opted for X-High B-Ride suspension and straight front axles. The FMXs'  ground clearance is also complemented by a high mounted 330 litre fuel tank.
A Volvo reversing camera and Smart Witness front facing / vehicle perimeter camera system are included as part of the company's standard safety features.
We hope you enjoyed this article! For more news, views and reviews on all aspects of the truck driver's life subscribe today.