Biglorryblog is starting the year with some great truck snaps from Peter D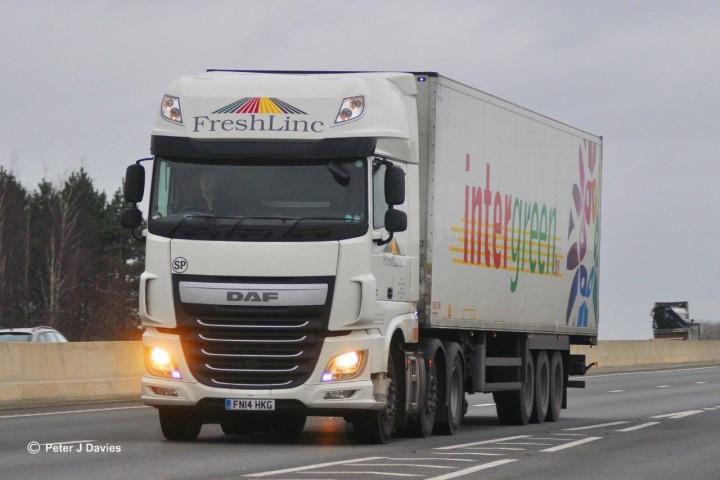 Heartily full of seasonal mince pies and festive ale, Biglorryblog is back for the new year with these best wishes from Peter D and some great truck spots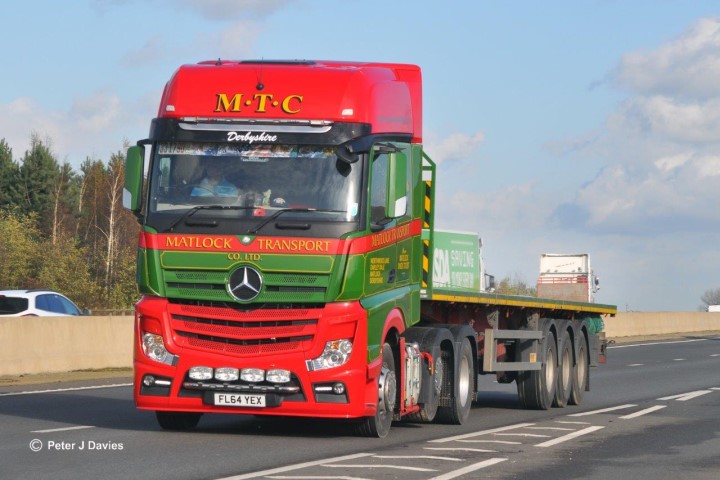 Here's wishing one and all a Happy New Year! 2015 promises to be a good year for 'Truck Nuts' – loads of great new trucks coming on the road so get those cameras ready! Here are a few shots I've taken recently to get you going.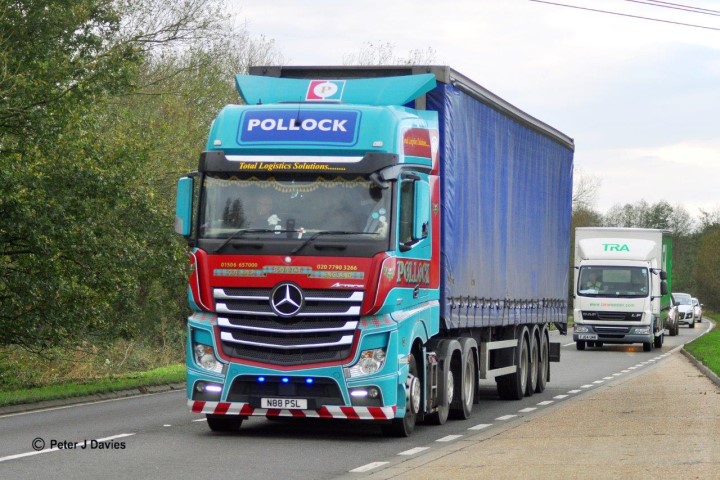 Dull, wet weather shouldn't stop you getting out there and snapping away.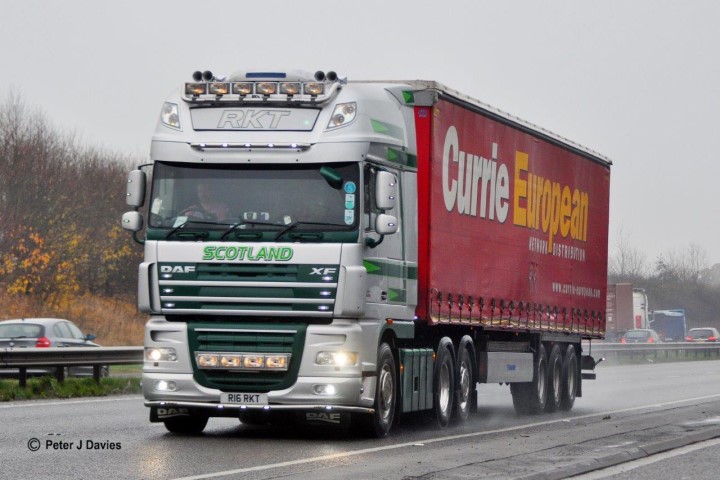 I recently stopped on the A50 en route to a meeting at Rocester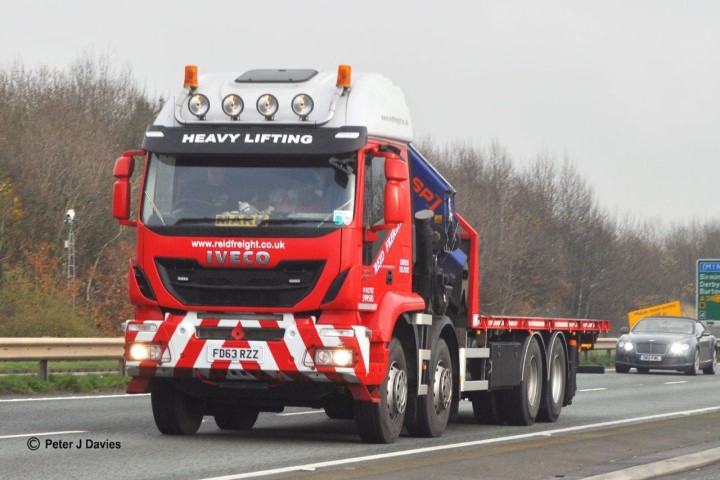 and the weather was awful – dark, raining and cold.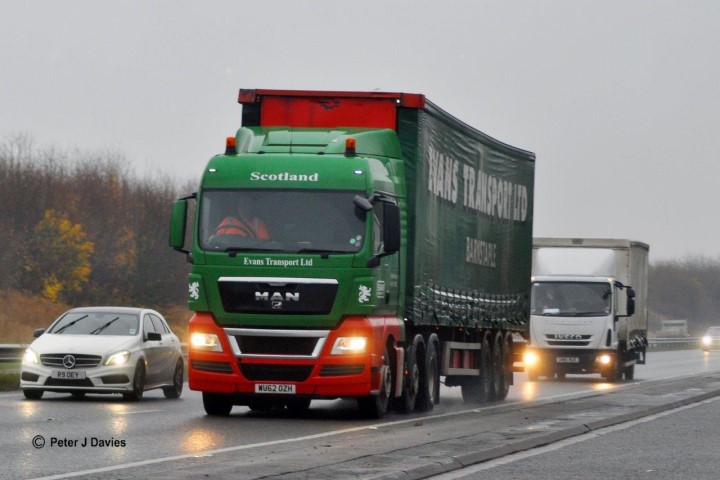 I can never resist stopping in lay-bys and hoping for that gem to come along –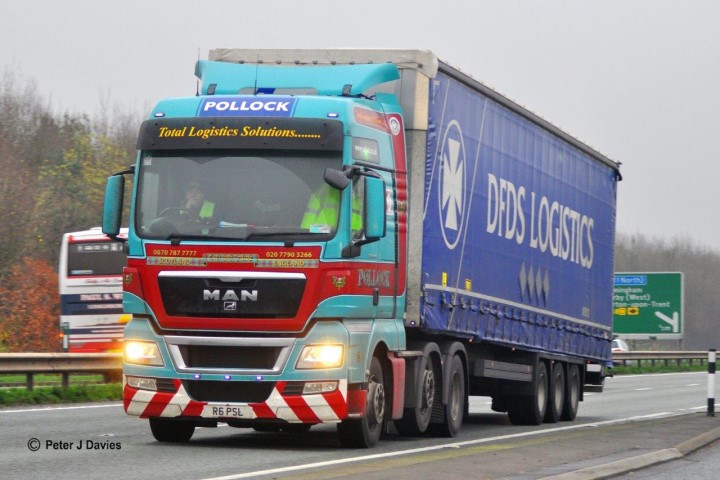 there's always great stuff on the A50.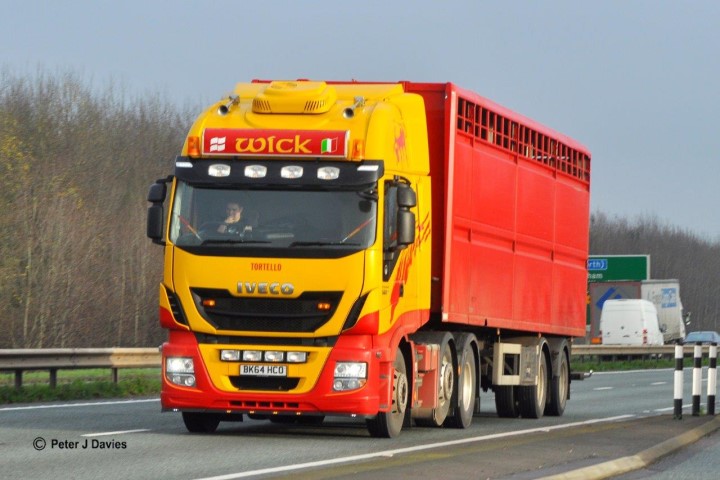 I spent an hour or so and decided to move on in case I was late for the meeting. Seat belt on, fire up the motor and '****!' – a beautiful T cab went by so I missed it.
Now 'when I were a lad' about 50 years ago I thought nothing of chasing after nice motors in order to get a shot – 'leapfrogging' is the term – so this T cab was too good to miss. I got past it and stopped at the next lay-by.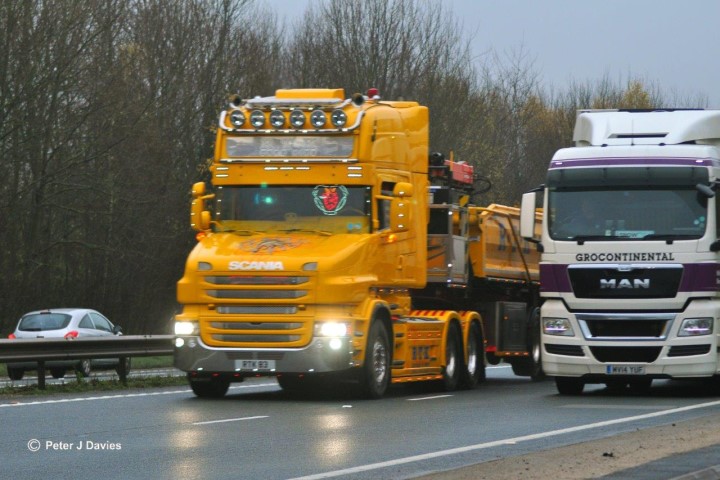 At the crucial moment he decides to overtake one of Grocott's MANs so, once again, I was robbed.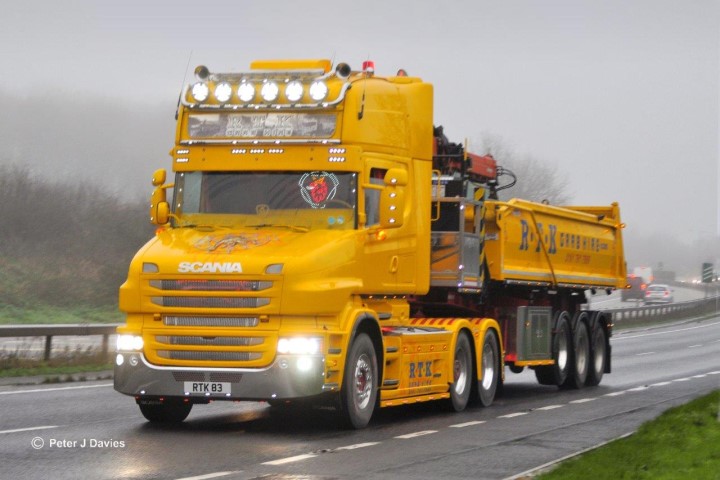 Not to be outdone I got past it again and by this time I was getting near my turn off so I had to pull up at any spot I could find but it was a case of 'Bingo!' – I got three shots of it and the driver kindly put on all his lights and gave me a blast on the air horns.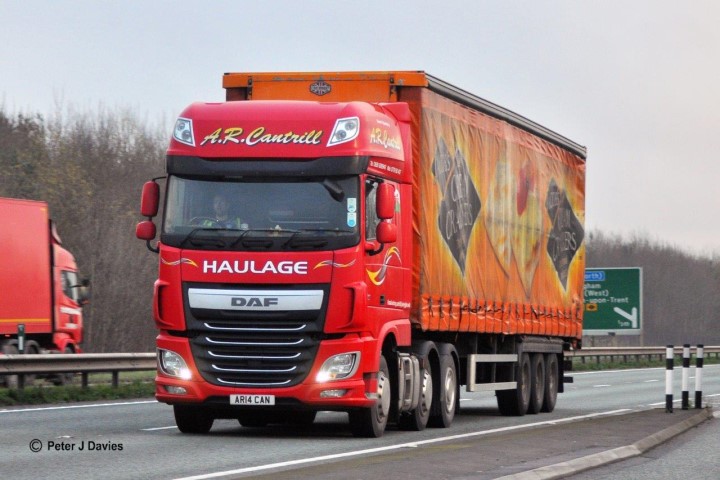 At 75 I might getting a bit old for such mad activities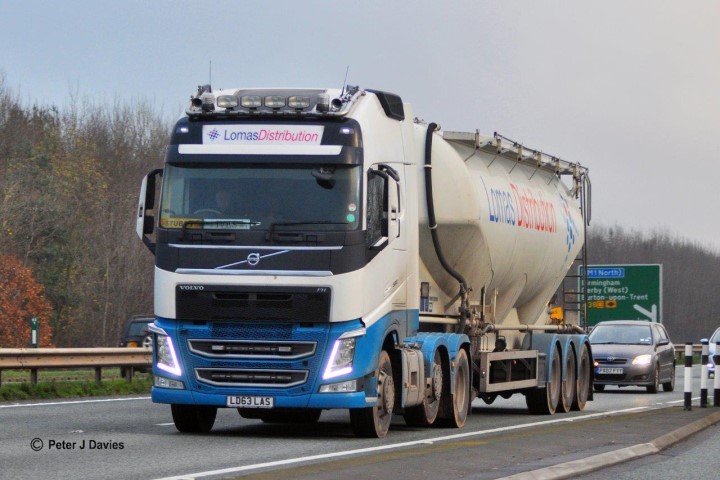 but once a truck nut always a truck nut.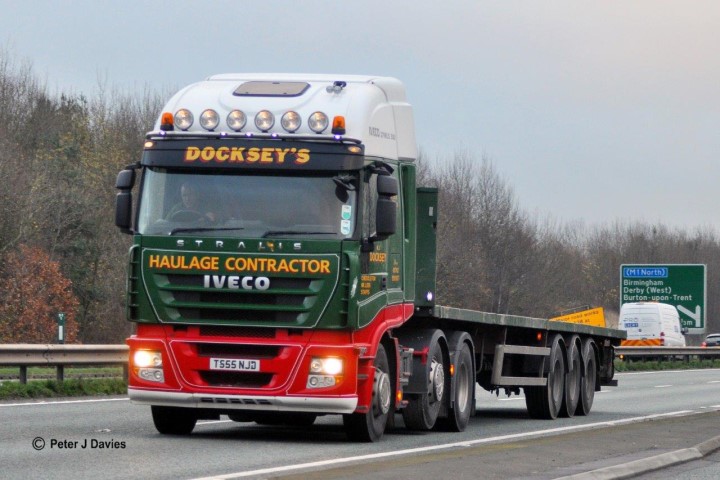 Any road – enjoy the pictures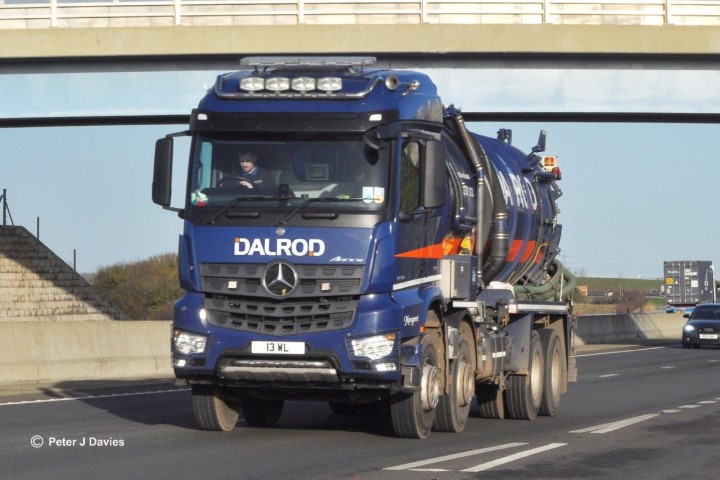 (that is if they are to your taste). and they most certainly are to this BLB editors taste- keep em coming Peter and happy new year to you
We hope you enjoyed this article! For more news, views and reviews on all aspects of the truck driver's life subscribe today.