Biglorryblog: Left is right for AS Rawlings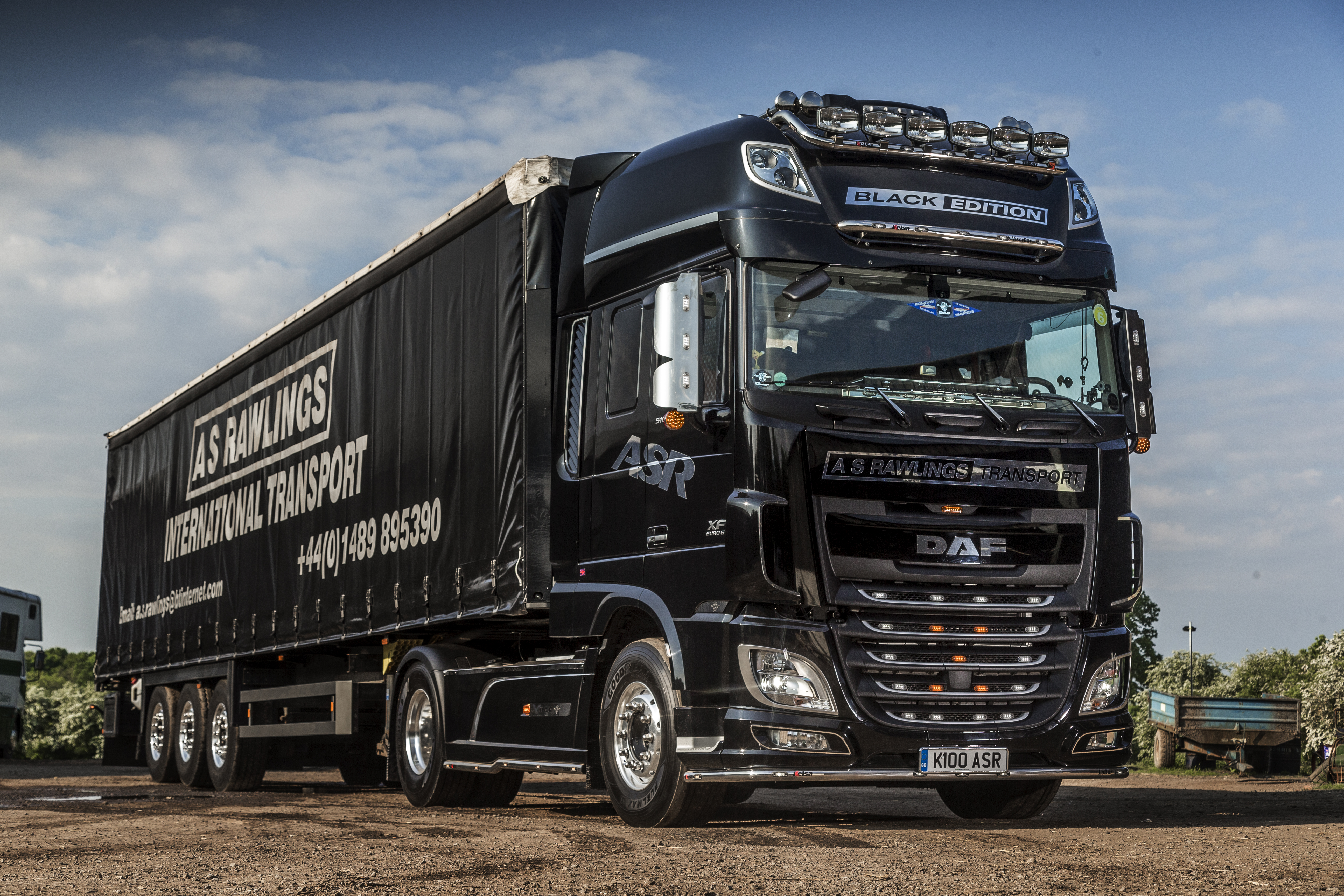 AS Rawlings Transport in Southampton has seen its work load double in the last two years, as its work for the tanning industries across Europe has rocketed. "It's a niche sector," admits managing director, Kevin Rawlings, "but we have been in it for over 50 years, since my grand-father and uncle started it up back in 1964, so people know and trust us. Delivering across Europe, getting good return loads is key and, again, we have long-standing customers who use us regularly."
The haulier had traditionally bought used trucks, but as Kevin Rawlings says, "It was always a struggle to find used 4×2 left-hookers– good ones at least. There's no point using UK specs because we are always working with European operating weights. Anyway, after many years we took a calculated risk, started buying new and haven't looked back since."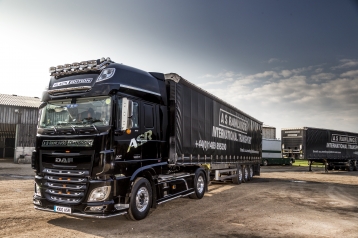 Drivers are clearly a key part of this success story, and the operator has had most of them for many years. Kevin is at pains to explain, "DAF telematics isn't a 'spy in the cab' as far as we're concerned. We trust our drivers and tend to look after each other. They work hard, honestly and reliably, so I get the best equipment I can afford for them, with loads of DAF extras, air pods and a nice livery, and if they make a detour on a well-known route I know it's because they needed to.
"This isn't everyday work," he added, "so telematics reports are just reassurance that the vehicles are performing alright for the drivers and returning the sort of performance the business needs to keep us all employed! Fuel is always important of course, and we're very happy with the DAF's economy, but it's the overall performance I watch, just in case there is a service issue that needs to be scheduled when they're back in the UK."
It may be niche, and it may be over 50 years old, but AS Rawlings is undeniably a most modern and successful operator.
We hope you enjoyed this article! For more news, views and reviews on all aspects of the truck driver's life subscribe today.