Biglorryblog : 750 horses for Bull Transport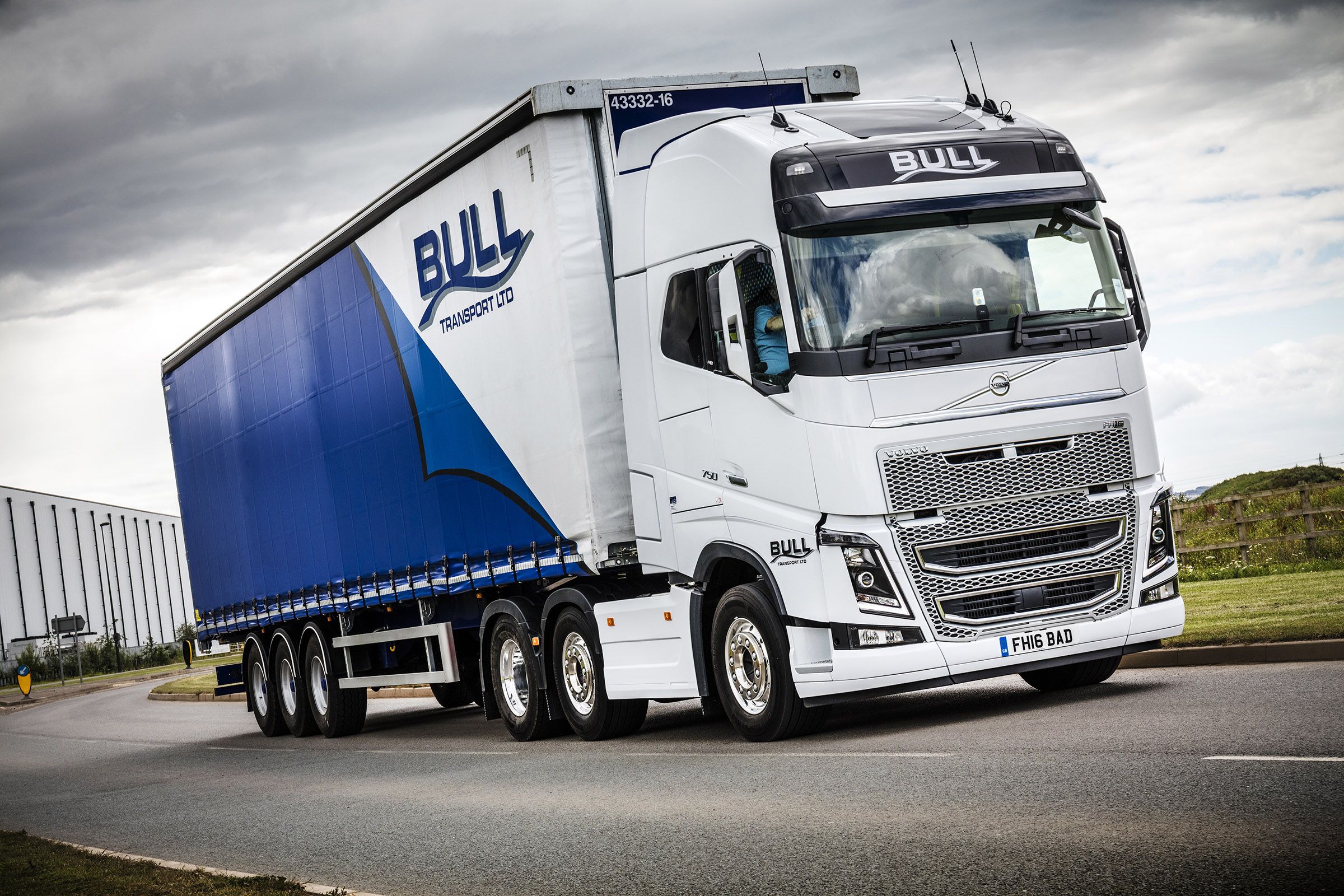 Bull Transport have placed orders for six new Volvo FH tractor units so far this year – including a fleet flagship FH16-750.  The latest Volvos are used on a range of duties from general haulage to refrigerated work, where they may be double shifted round the clock, seven days a week during peak periods, working on store deliveries for Tesco, throughout the West Country and South West Wales. Annual mileages are around 150000 – 240,000 kms per truck. The company has worked for Tesco for 14 years and provides a dedicated and highly flexible service that includes a demanding schedule of multi-temperature (three compartment), multi-drop work.
"We have the capability and can cope with flexing our resource to meet customer demand." Explains co-director Jonathan Bull. "Our ability to respond 24/7 to Tesco's complex delivery schedule, as they respond to the varying demands of their customers, is what makes the difference to our service to them. As an example, we had 14 trucks out by 2am on Boxing Day last Christmas and were making store deliveries at 11pm on Christmas Eve. But, we not only make sure our customers are happy, we also look after our drivers. Hence the high spec new Volvo tractor units, including the flagship FH16-750.
"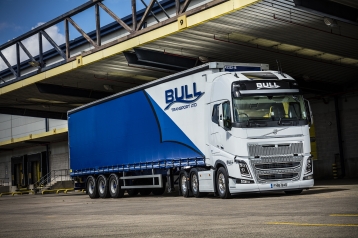 Bull Transport was founded by brothers Jonathan and Richard Bull in 1994. The company operates 37 trucks, including 32 Volvos, 16 of which are the latest series FH tractor units. Engine power outputs range from 460 to 750hp by way of 500 and 540hp. All transmissions are I-Shift. "Our drivers like the Volvos," reports Jonathan Bull. "Most of them prefer them to the other makes in the fleet and will ask if they can take an FH for their shift."
The Bull Transport trailer fleet includes a number of 4.65m high capacity curtain siders, as well as pulling 4.2m to 4.8m fridges ranging from 8 to 13.6 metres in length for supermarket deliveries.
We hope you enjoyed this article! For more news, views and reviews on all aspects of the truck driver's life subscribe today.