Biglorryblog: UKCM drivers choose Volvo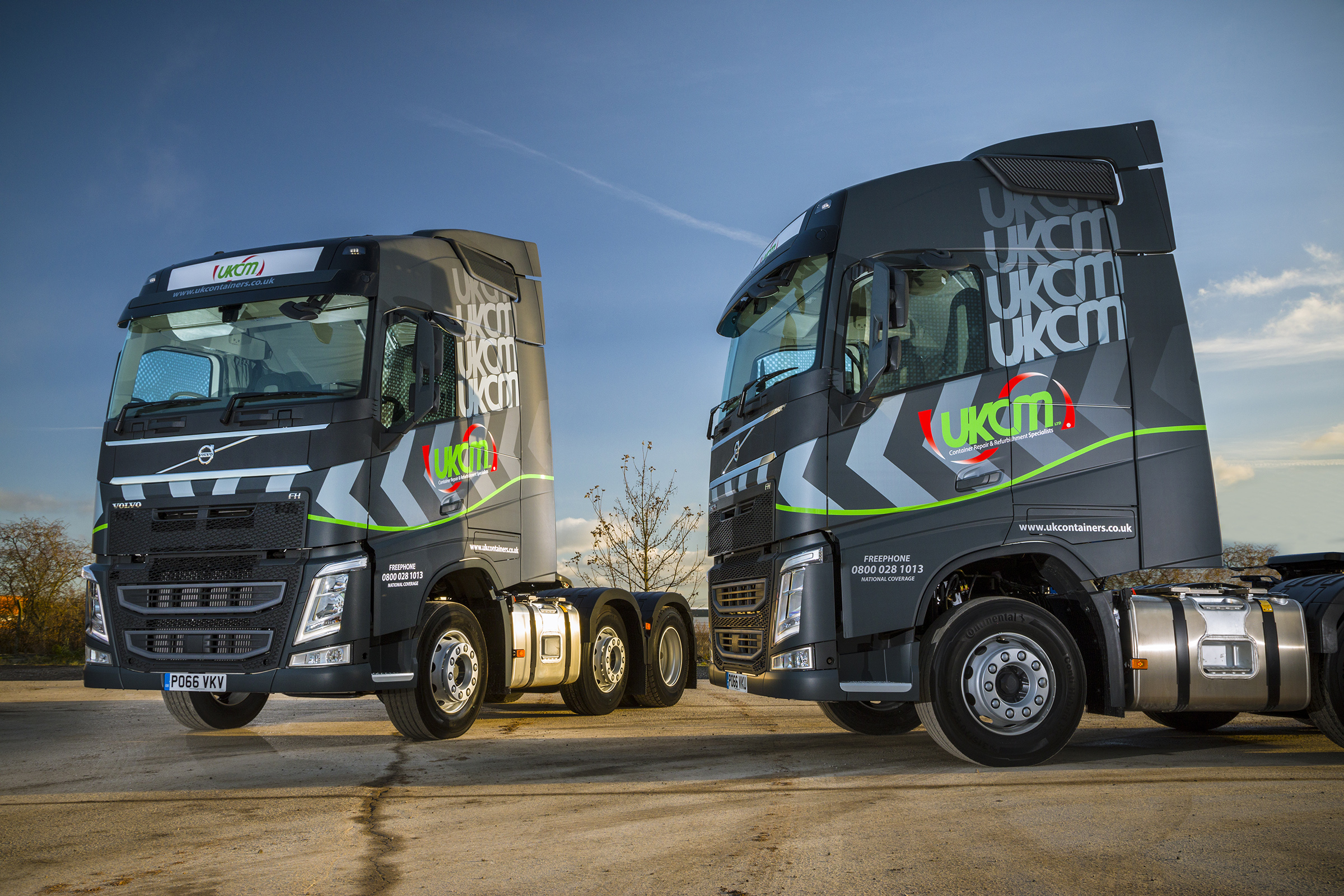 To meet its growth ambitions for 2017, UK Container Maintenance (UKCM) of Northwich in Cheshire has taken delivery of another five Volvo FH-460 6×2 tractor units , The latest additions are part of programme, started in 2014, that will see the company update its entire fleet to Volvo trucks.
Operations Director Liz Wolstenholme says: "We invited several manufacturers to show us what they had to offer with regards fuel economy, cost and overall value for money and not only did Volvo Trucks tick all the right boxes, but our drivers expressed their preference for Volvo too, telling us that Volvo trucks are the best to drive, the I-Shift transmission is second-to-none, the all-round visibility is excellent and the trucks offer the best overall comfort. Now the programme's underway we're extremely happy with our decision."
The new Volvo FH-460 6×2 tractor units feature Globetrotter cabs equipped with leather upholstery, double bunks and fridges. "We try to give our drivers' their own trucks as they're on the road for most of the week," says Liz. "Spending so many nights away, we specified the trucks to be as comfortable and homely as possible."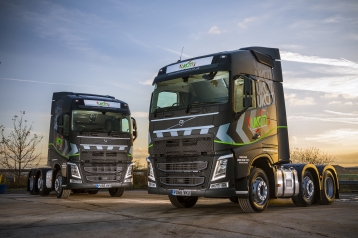 UKCM was established in 1998 and is the UK's largest family owned container repair and refurbishment company. "We are completely dedicated to the refurbishment of all types of waste and recycling containers," explains Liz.
"We offer both mobile and factory repairs and refurbishment solutions covering all sizes of waste containers on a national delivery and collection basis. We don't sell new containers, but repair, refurbish and recycle containers so these valuable assets reach their full working potential."
With a turnover in excess of £5.5 million, UKCM's business is growing rapidly and alongside the five new FH tractor units the company has just taken delivery of five new Lawrence David trailers – three being double-deck triaxle curtain-siders with tail lifts and the other two, single deck curtain-siders with Moffett truck mounted fork-lifts supplied by Hiab. "We also have three further FH 6×2 tractor units on order for delivery by the summer," adds Liz.
Both tractor units and trailers have been wrapped by Digital Revolution Print and Design of Sale in Cheshire. Both tractor units and trailers have been wrapped by Digital Revolution Print and Design of Sale in Cheshire. "This is a local company that has worked with our co-founder, Julian Elston and Thrust Creative Design to get livery right," says Liz. "The result really stands out, which is great for our brand."
We hope you enjoyed this article! For more news, views and reviews on all aspects of the truck driver's life subscribe today.